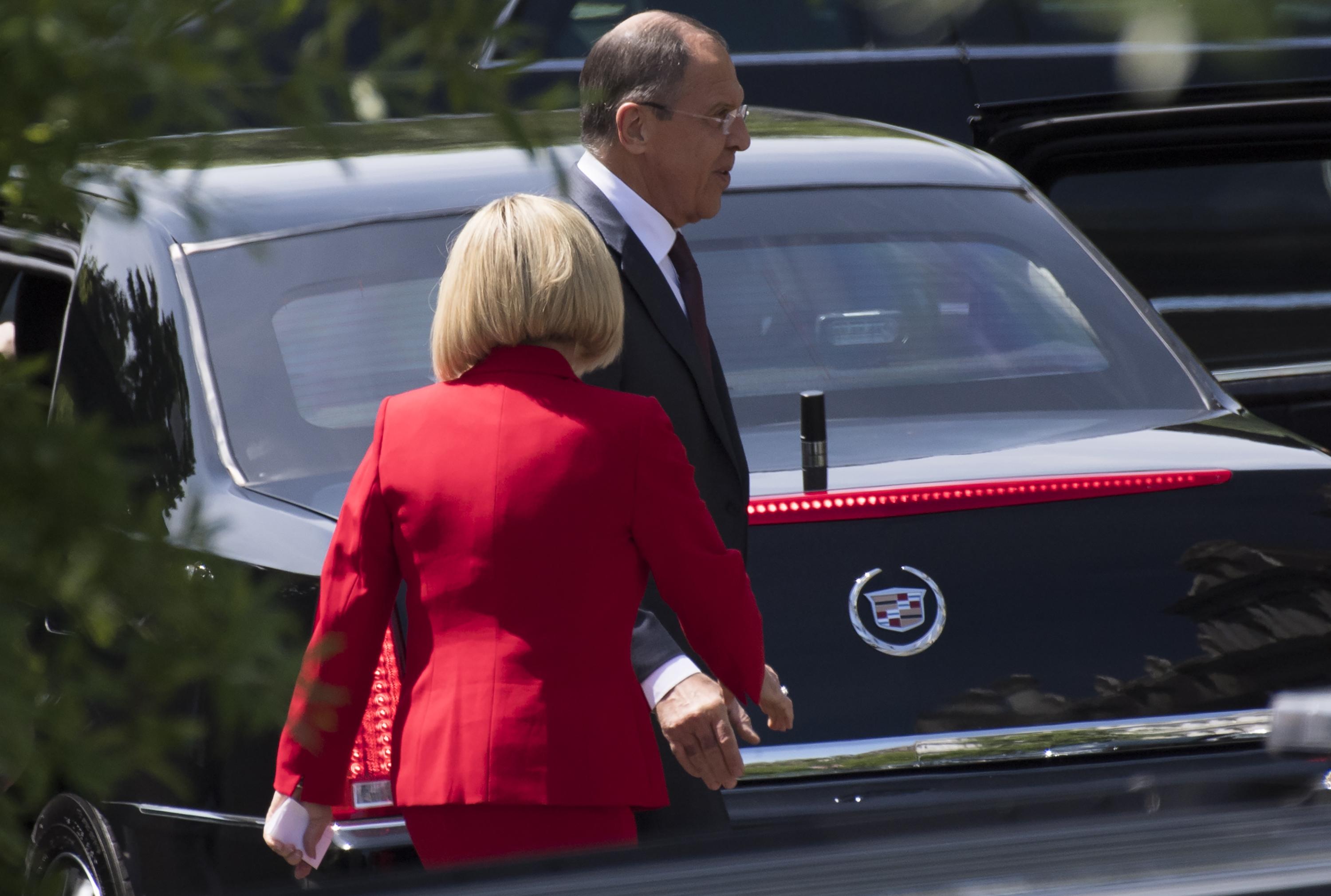 Kremlin tweets during closed-door Oval Office meeting with Trump
In what was supposed to be a closed-door Oval Office meeting between President Donald Trump and Russian Foreign Minister Sergey Lavrov, pictures have emerged of meetings between President Trump, Mr Lavrov and Russian Envoy Sergey Kislyak via Russian media and Russian government social media accounts.
The Russian-sourced pictures are the only public record of the meetings as of this writing, largely because members of the White House press pool -- who are charged to report on the president's whereabouts and what happens inside the White House -- were not allowed into the meeting Wednesday morning. No photos were taken by the White House press of the president's meeting with Lavrov and with Russian Envoy Sergey Kislyak.
Twitter accounts held by the Russian Ministry of Foreign Affairs and the Russian Embassy provided a running commentary of highlights from Lavrov's Washington visit, including Lavrov's jibes with reporter's at the State Department regarding FBI Director James Comey's firing.
Following Lavrov's comments, the Ministry tweeted a photo of a handshake with Mr. Trump in the Oval Office.
The Russian embassy then followed up with a tweeted photo of Mr. Trump shaking hands with Russian Ambassador Sergey Kislyak, the same ambassador who is currently at the forefront of the ongoing investigation into Russia's meddling of the 2016 election.
Kisylak reportedly spoke with several Trump advisers before Mr. Trump took office, including his son-in-law and top adviser Jared Kushner and former National Security Adviser Michael Flynn, who was eventually fired for misleading the Vice President about his contacts with the Russian envoy.
Thanks for reading CBS NEWS.
Create your free account or log in
for more features.