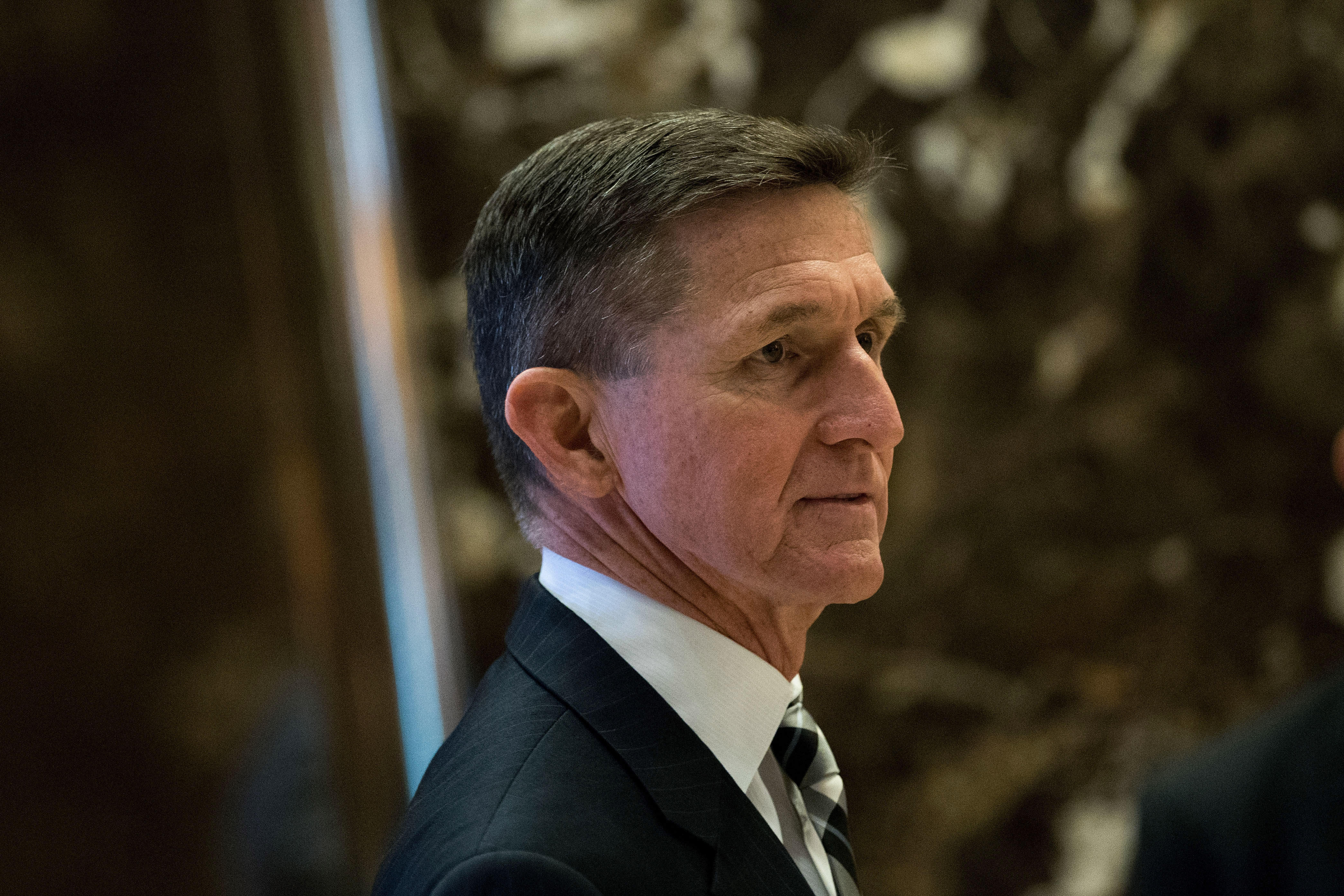 Michael Flynn in frequent contact with Russia's ambassador to U.S.
A senior U.S. official says the Obama administration is aware of frequent contacts between President-elect Donald Trump's top national security adviser and Russia's ambassador to the United States, and Trump transition spokesman Sean Spicer revealed what was talked about on some of the calls.
The administration official said the contacts happened on the day President Obama expelled dozens of Russian officials from the U.S. and imposed sanctions as punishment for election-related hacking, Dec. 29.
The Washington Post's David Ignatius first reported in a column Friday that Trump adviser Michael Flynn "phoned Russian Ambassador Sergey Kislyak several times on Dec. 29." An official told the Associated Press that the administration is also aware of contacts between Trump adviser Flynn and Ambassador Sergey Kislyak at other times as well.
During a phone call Friday morning, Trump transition spokesman Sean Spicer said that Flynn had contacted the Russia's ambassador on Dec. 25 to wish him a Merry Christmas. Spicer also mentioned another contact on Dec. 28, which was the day before the sanctions were announced. He said that on Dec. 28, Flynn texted and called Kislyak to discuss the logistics of setting up a phone call between the president-elect and Russian President Vladimir Putin after Inauguration.
An update published in the Washington Post, citing a Trump official, said Flynn spoke to Kislyak by phone before the sanctions were announced, and the conversation did not cover the sanctions. The Trump official later told the Post that Flynn expressed condolences to Kislyak over the assassination of the Russian ambassador to Turkey on Dec. 19 and then made a second call on Dec. 28 to express condolences for the crash of a Russian plane traveling to Syria and to set up the call with Putin.
CBS News' Steve Chaggaris contributed to this report.
Thanks for reading CBS NEWS.
Create your free account or log in
for more features.