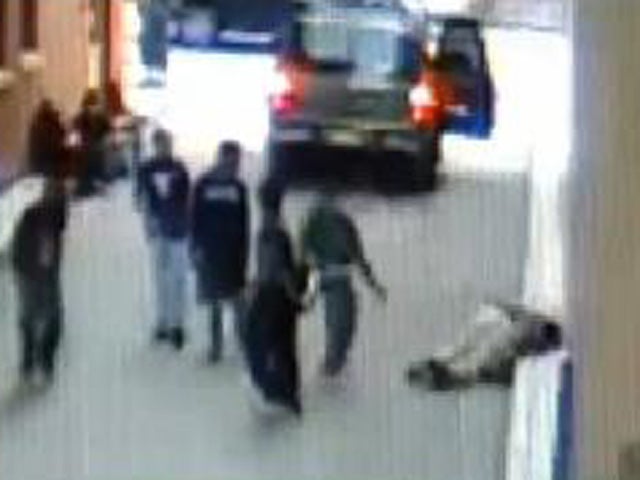 "Knockout" game targeting victims in several cities, report says

(CBS) NEW YORK - A new and brutal "game" that appears to be gaining popularity among some teens has targeted victims in several cities, reports CBS New York.

It's called "knockout."

The "game" consists of a person sneaking up on a random victim and trying to knock them out, typically with a punch.

According to CBS New York, Jews in Brooklyn have been targeted in a series of attacks, the latest victim being a 78-year-old woman from Midwood.

The victim's daughter told the station her mother was attacked in broad daylight by a young man who hit her with his fist on the top of her head, then ran away without taking anything from her.

"She had her purse, she had bags from department stores. There was not even an attempt to take anything from her. It was just a wanton act to hurt another human being," the daughter said.

Videos of similar attacks have emerged from several cities, including London and Pittsburgh.

The victim in Pittsburgh was reportedly a 50-year-old teacher, and a 15-year old was charged with assault in the case.

In a September attack, Ralph Santiago, 46, of Hoboken, N.J. died after his head was slammed into an iron fence. The attack was caught on video and three were arrested. They were 13 and 14 years old.

CBS affiliate KMOV reports a 23-year-old Metro East college student in St. Louis, Mo. said she was viciously punched in the face while walking in the street early Monday morning. The woman, whose identity was not released, suffered a double fracture on the bone under her left eye and will need surgery.

In Washington DC, Phoebe Connolly told ABC affiliate WLJA she was punched in the face by a teen while riding her bike in Columbia Heights. She said she suffered from bloody nose but is otherwise okay.

The woman in the Midwood attack did not report the incident because she thought it was an isolated incident, according to her daughter.

State Assemblyman Dov Hikind told the station, "It's 'knockout,' and it happens to be a Jew in each and every case."

Other "knockout" attack victims in Brooklyn include a 20-year-old man from Israel and a 12-year-old boy who was attacked on his way to Hebrew school.

An assistant police chief reportedly said more police have been deployed since the attacks began in October. In a community meeting between black and Jews in Brooklyn's Crown Heights neighborhood, many present reportedly said young African-Americans need to be educated about bias crimes.

Hikind urged authorities to catch those responsible in the attacks and show them this is not at game at all, reported CBS New York.
Thanks for reading CBS NEWS.
Create your free account or log in
for more features.