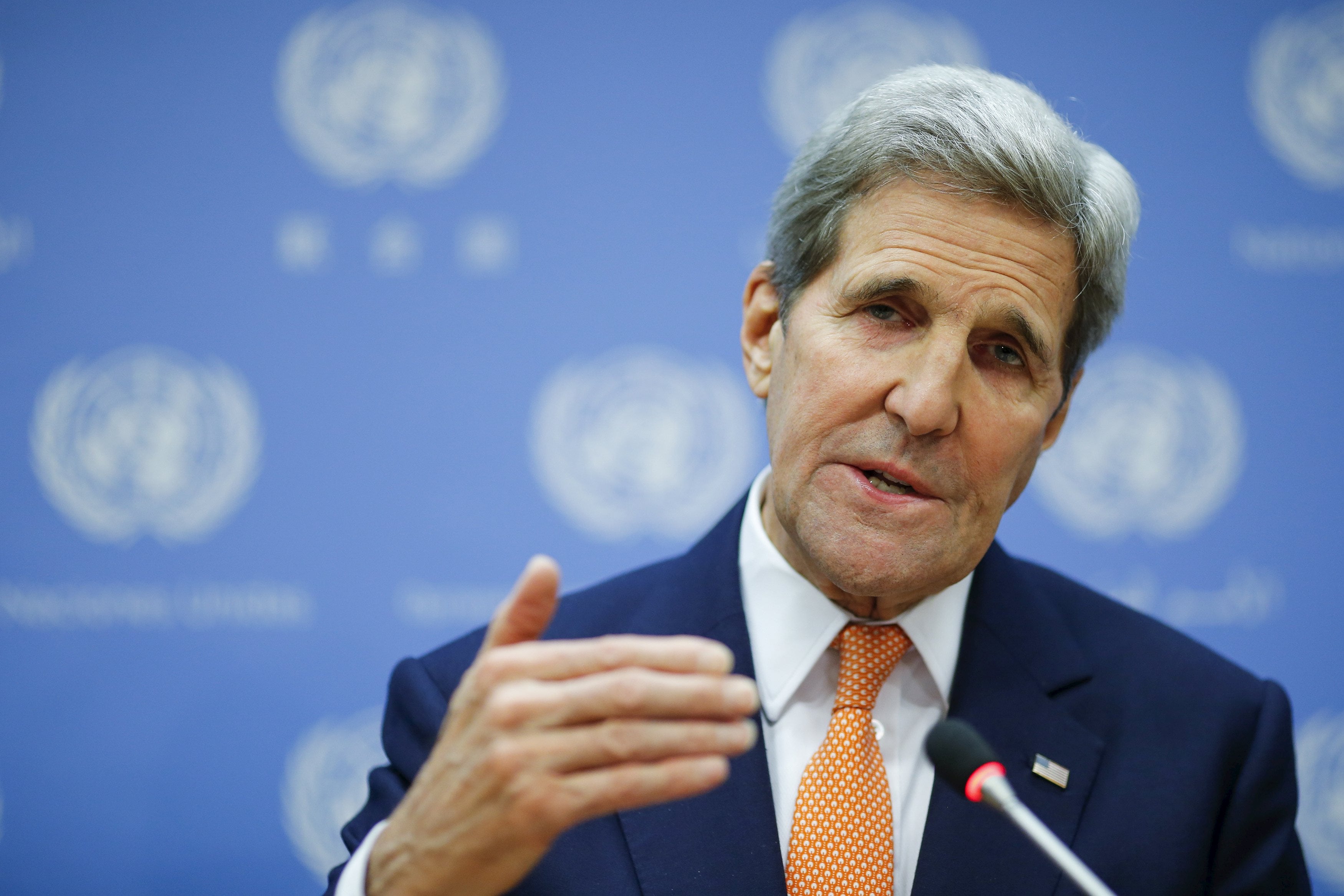 Kerry: Release of U.S. sailors from Iran shows power of diplomacy
Secretary of State John Kerry on Wednesday pointed to the power of diplomacy after Iran freed 10 U.S. sailors who were taken into custody a day earlier.
"I think we can all imagine how a similar situation could have played out three or four years ago," Kerry said in a speech at the National Defense University. "It is clear that today this kind of issue was able to be peacefully resolved and officially resolved, and that is a testament to the critical role that diplomacy plays in keeping our country safe, secure and strong."
Iran freed the Navy sailors Wednesday morning, a day after their two small boats allegedly drifted into Iranian territorial waters in the Persian Gulf and detained by Iran's Revolutionary Guard.
Kerry said he was pleased that the situation was quickly resolved, and acknowledged that it could have spiraled out of control.
"I also want to thank the Iranian authorities for their cooperation and their quick response," said Kerry, who added that the sailors were treated well.
He said they were "provided with blankets and food and assisted with their return to the fleet earlier today."
A senior U.S. defense official told CBS News the sailors are currently at a U.S. facility in Qatar.
Some media outlets on Wednesday morning reported that the U.S. had apologized to Iran over the incident, but Vice President Joe Biden told CBS News that there was "no apology" given.
State Department spokesman John Kirby also denied rumors that Kerry had apologized to Iran.
Kerry spoke to Iranian Foreign Minister Javad Zarif after the sailors were detained. The incident also comes as Iran inches closer to satisfying the requirements of the historic Iranian nuclear deal reached between the U.S., Iran and other world powers last July.
Zarif tweeted:
He had tweeted a few hours earlier -- likely a slap at Donald Trump:
Thanks for reading CBS NEWS.
Create your free account or log in
for more features.