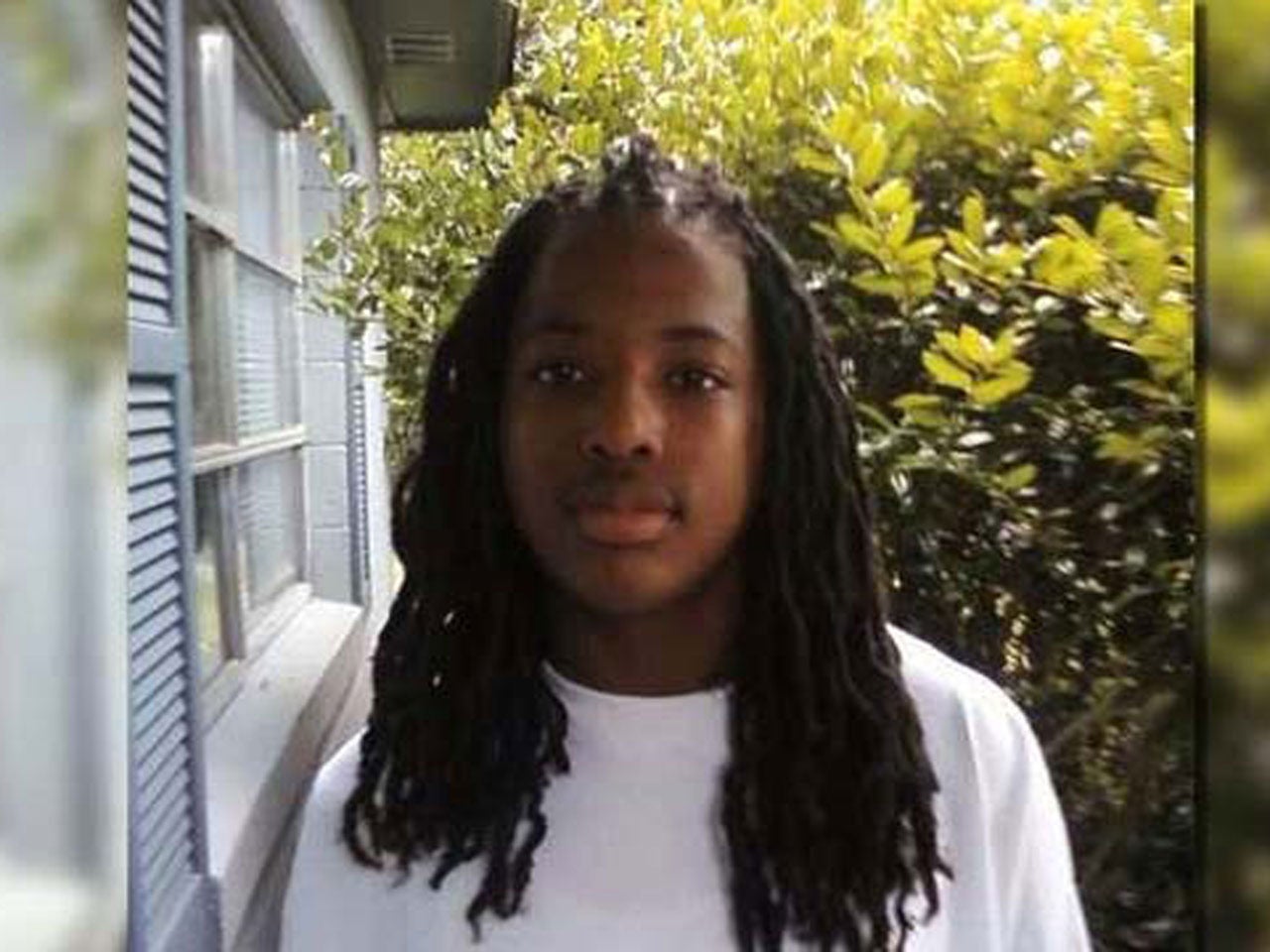 Kendrick Johnson Update: Ga. Sec. of State investigating funeral home that handled teen's remains after gym-mat death
Updated 1:54 p.m. EST

(CBS) - The Georgia Secretary of State is investigating the funeral home that handled the remains of a Georgia teen found dead inside a rolled-up wrestling mat in his high school gym, according to a spokesperson for Secretary of State Brian Kemp.
Cody Whitlock said the office of the Secretary of State could not comment further due to its ongoing investigation into the Harrington Funeral Home in Valdosta, Ga. It is unclear when the probe began.
"It's an administrative agency. When matters are raised concerning any industry that they regulate, they clearly have an obligation to investigate," Roy Copeland, the attorney for the funeral home, told Crimesider Tuesday when contacted for a comment.

"I think they're just doing their job," Copeland said. The attorney went on to say he learned of the investigation "two or three weeks ago."

Authorities initially called Kendrick Johnson's death a freak accident, saying he fell head-first into an upright gym mat and became trapped. The case was closed, but Johnson's family insisted he was killed.
When a judge agreed to exhume Johnson's body over the summer, a private pathologist not only determined he died of blunt force trauma to the neck, but also that his organs were missing and his body had been stuffed with newspaper.
How and why this happened is unclear, and a federal prosecutor announced last week that he is reopening the case.
Despite some media reports that only two entities had custody of Kendrick's body after his death, Crimesider has confirmed at least four entities - the Valdosta-Lowndes Regional Crime Laboratory, the Georgia Bureau of Investigation (GBI), a third-party transport company, and the Harrington Funeral Home - handled the teen's body.
Crimesider reached three of these entities and received some conflicting accounts.The company that transported Johnson's body did not respond to multiple requests for an interview.

On Friday, Harrington Funeral Home directed us to their attorney, Roy Copeland, who referred us to a previously released statement on the case. In it, Copeland wrote that when the funeral home received Johnson's body, the organs had already been removed.
The statement quotes Lowndes County Coroner Bill Watson as saying: "In this case, the Viscera, which is the internal organs, were not sent back with the body for disposition. It was confirmed by Mr. Bryan, (a death investigator with the crime lab), who was present at the autopsy, that the viscera were disposed of due to decomposition of the same.'"
When contacted by Crimesider on Friday, coroner Watson first said he has no idea what happened to Johnson's organs.
"I don't know anything about that," Watson said. "What difference does it make? What does it matter to the case?"
When pressed, Watson confirmed that he informed the funeral home that Rodney Bryan, a death investigator with the GBI, told him via telephone that the viscera were disposed of during the autopsy due to decomposition.
Crimesider reached Rodney Bryan via telephone Monday and attempted to question him about the alleged disposal of Johnson's organs; he hung up on us.
Sherry Lang, spokesperson for the GBI, told Crimesider on Monday that Watson's "accounting of the conversation with Mr. Bryan is inaccurate and incorrect." She said Bryan was talking about "vitreous" fluid of the eye, and not "viscera," internal organs. Lang said that in "every single autopsy [conducted at the GBI], the internal organs are returned to the body cavity."

Asked on Tuesday about the GBI's explanation, funeral home attorney Roy Copeland told Crimesider "not only did the coroner" [hear Mr. Ryan say 'viscera']..."Mr. Harrington was on that call as well."
In addition to addressing the issue of the deceased's organs, Copeland's earlier written statement on behalf of Harrington Funeral Home justifies its use of newspaper to stuff Johnson's body, saying it is in conformity with burial protocol.
"It has been suggested that the material used by Mr. Harrington was neither proper, respectable or in conformity with burial protocol," the statement reads. "For those who have drawn such conclusions, it is apparent they have not taken an opportunity to review the means and manner in which decomposed bodies must be prepared for burial."
Crimesider contacted four experts in an effort to understand the "means and manner" in which decomposed bodies are prepared for burial, all of whom said it is not common for newspaper to be used during embalming.
Among them, Sharon Gee, Vice-President of the American Society of Embalmers (ASE), said that stuffing a body with newspaper is "not common practice at all." She said she has never heard of newspaper being used for that purpose.
Melissa Johnson Williams, Executive Director of the ASE, told Crimesider, "Generally speaking, we try and use cotton [to stuff the body if needed]." She said "it would not be standard practice" to stuff a body cavity with newspaper.
Complete coverage of the Kendrick Johnson case on Crimesider
Thanks for reading CBS NEWS.
Create your free account or log in
for more features.