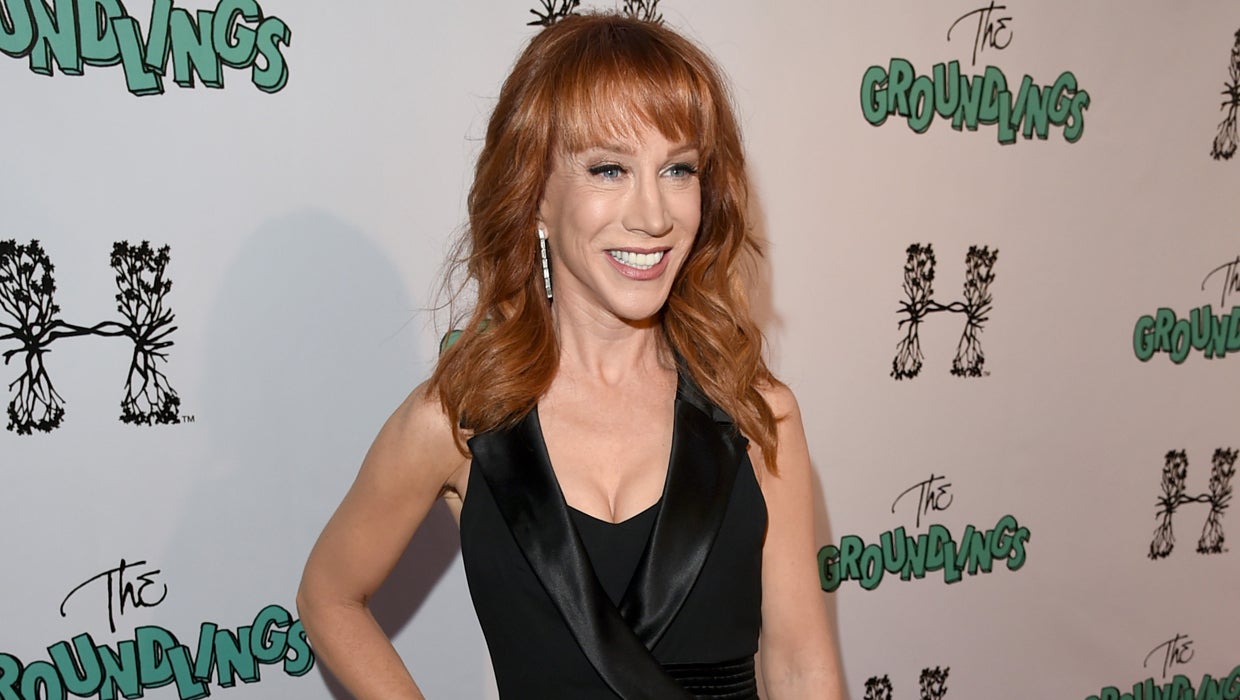 Kathy Griffin on "Fashion Police": "I probably shouldn't have taken the gig"
If Kathy Griffin could go back in time, she may never have signed on for the E! series, "Fashion Police," previously hosted by the late Joan Rivers.
During a visit to Howard Stern's SiriusXM show on Monday, the 54-year-old comedian said, "Well, I probably shouldn't have taken the gig. By the way, [Joan] just passed away six months ago."
Griffin's departure came shortly after Kelly Osbourne announced she would be leaving the show in the wake of the Giuliana Rancic drama over Zendaya's Oscars hairstyle.
Griffin also spoke about Osbourne's exit in relation to Rivers: "I think that Kelly has said...that she had four or five such great years with Joan. To me that means, 'You know it's not the same as it was with Joan.' I gotta be honest. I kind of feel the same way. I don't really feel it was my best work. I'll be honest. I stand by my specials and my series. I feel like the lane that show is in is so specific that they weren't able to make the transition to kind of the comedic lane that I work in."
Griffin abruptly left after just seven episodes. She came to "Fashion Police" as a replacement for Rivers, who had served as both a friend and a mentor.
When she signed on in December, Griffin said, "I get it! These are some big shoes I'm going to fill. Joan was truly one of a kind. Now I hope you will accept me for me."
"Fashion Police" is slated to return March 30. It's unclear who will be taking over for Griffin and Osbourne.
Thanks for reading CBS NEWS.
Create your free account or log in
for more features.