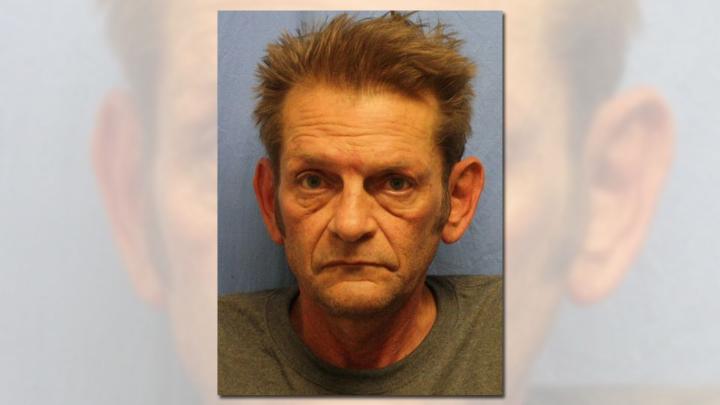 Kansas bar shooting suspect said he thought he killed Iranians, 911 call reveals
CLINTON, Mo. -- A Missouri bartender told a 911 dispatcher that a patron said he killed "two Iranian people" just hours after a shooting 70 miles away at a suburban Kansas City bar left one Indian man dead and another hurt.
In a recording of the Henry County, Missouri 911 call made early Thursday, the bartender at the Applebee's in Clinton, Missouri, is heard saying the man made her promise she wouldn't call police.
Fifty-one-year-old Adam Purinton was arrested soon afterward. He's charged with murder and attempted murder in the shooting in Olathe, Kansas, that some witnesses said was racially motivated.
In the 911 call, the bartender told the dispatcher a man had come into the bar and said he'd done something "really bad" and was on the run from the police.
The bartender tells the dispatcher that the man initially said the shootings occurred at a gas station, not a bar.
She says the man asked if he could stay with her and her husband. The bartender warned police not to approach the building with sirens blaring or the man would "freak out" and "something bad's going to happen."
Witnesses said Purinton yelled at the two Indian men to "get out of my country" before pulling the trigger in the attack that also wounded a third man who tried to help. A bartender at Austins Bar and Grill in Olathe said Purinton used racial slurs before firing.
"OK, so I'm a bartender at Applebees and I had this guy come into my bar and he told me that he had done something really bad and he was on the run from the police, and he asked if he could stay with me and my husband," the bartender says in the call. "He wouldn't tell me what he did. I kept asking him and he said he would tell me if I agreed to let him stay with me. I finally got him to tell me. He said he shot and killed two Iranian people in Olathe, and I looked it up on the news and there was this shooting like three hours ago..."
The men who were shot were identified as Srinivas Kuchibhotla, 32, who died at a hospital, and 32-year-old Alok Madasani and 24-year-old Ian Grillot, who were hospitalized, police said. Kuchibhotla and Madasani were H1B visa holders, according to GPS-maker Garmin, where both men worked.
In India, the father of one of the wounded men called the attack a hate crime, but authorities on Friday declined to discuss a motive as they investigated the shooting, which stoked fears about the treatment of immigrants in the U.S. Authorities have declined to discuss if they were investigating it as a possible hate crime.
FBI spokesman Bridget Patton said the agency had no new information to release Friday. She said the FBI's role is to work jointly with Olathe police to determine if a civil rights violation occurred.
Madasani, one of the wounded men, said Sunday he wished the killing of his best friend during the attack had all been a dream.
He addressed a crowd of hundreds during a vigil at the Ball Conference Center in Olathe, Kansas. He described the fatal shooting of his friend and co-worker Kuchibhotla as "a senseless crime," the Kansas City Star reported.
"The main reason why I am here is that's what my best friend, Srinivas, would have done," Madasani said. "He would have been here for me."
Still walking on crutches, Madasani drew applause when he called the shooting "an isolated incident that doesn't reflect the true spirit of Kansas, the Midwest and the United States."
Purinton appeared in court Monday wearing a safety smock meant to keep him from harming himself.
A public defender waived a formal reading of the charges against Purinton, who was seen in the courtroom through closed-circuit television wearing the green smock.
A Johnson County Sheriff's Department spokesman, Master Deputy Rick Howell, says suspects who make statements during initial jail processing that could suggest they might harm themselves are required to wear the smocks until mental health professions say otherwise.
Howell would not disclose what Purinton said at the time he was being processed or whether he is considered a suicide risk.
Thanks for reading CBS NEWS.
Create your free account or log in
for more features.