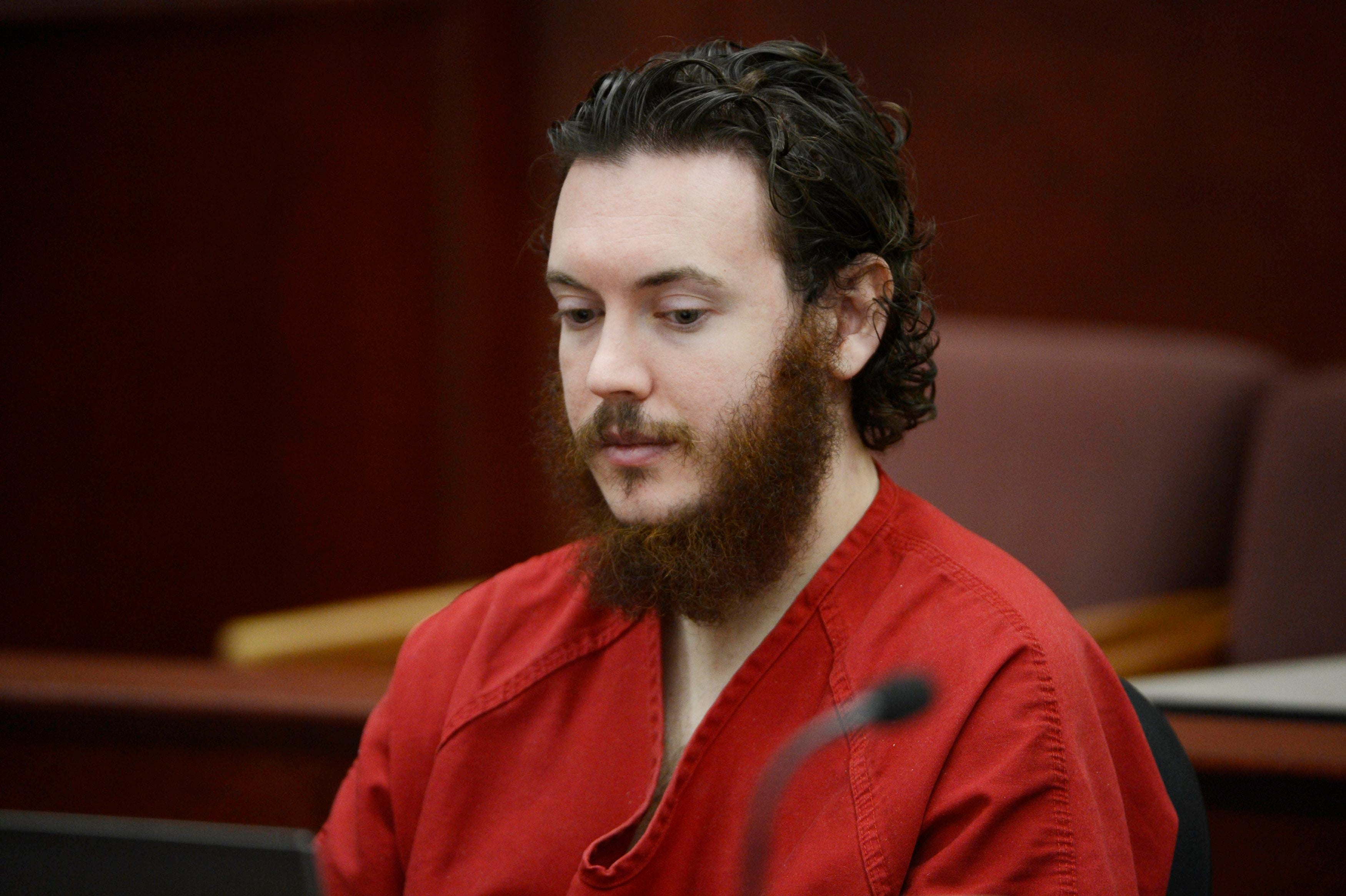 ​Jurors instructed on reasons to spare Colorado gunman's life
CENTENNIAL, Colo. -- Jurors in the Colorado movie theater trial received instructions Thursday before their next round of deliberations to decide if there are any reasons to override a potential death penalty and sentence James Holmes to life without parole for 12 murders and 70 attempted murders.
The lengthy instructions were the last step before closing arguments in this phase of his sentencing, which focused on Holmes' childhood, his mental illness, his connections to people who love him and other potentially mitigating factors that would reduce his "moral culpability" and make him worthy of their mercy.
Last week, jurors unanimously agreed that James Holmes' 2012 attack was cruel enough to justify the death penalty. Now, their focus is on whether his life should be spared nevertheless.
If they decide the death penalty is still an option, they would move to a final phase in which they would hear from victims and survivors.
Judge Carlos A. Samour Jr. described the potentially mitigating factors as any facts or circumstances in his personal history, background or mental health that make capital punishment inappropriate, despite the horrific nature of his crimes three years ago.
The judge reminded jurors that they already agreed that aspects his crimes justify capital punishment, including the fact that he killed multiple people, created a grave risk of death to others, acted in a cruel or depraved manner and laid in wait for his victims.
But he said Holmes has asserted factors that could point to mercy, including his age and emotional state at the time of the crime, his limited capacity to appreciate the wrongfulness of his conduct, his cooperation with authorities, and any other evidence introduced by his defense.
Then, he enumerated more than 50 such factors, including that:
All experts agree that Holmes suffers from schizophrenia, is not faking the illness that caused the events, and if he had been healthy, the crimes would not have taken place;
"Holmes was genetically loaded to experience a psychotic disorder," given the extensive history of schizophrenia on his father's side of the family;
he was 24 in 2012, the age when schizophrenics most frequently experience the onset of mental illness;
he was never arrested before of a crime;
he was raised in a loving home, surrounded by caring friends and neighbors;
many people who encountered him later in Colorado missed signals that his mind was deteriorating;
the drugs he was prescribed before the attack could have increased his mania and other dangerous symptoms.
he remains on anti-psychotic and anti-depressive medicine today to treat brain diseases for which there is no cure.
Holmes still struggles to explain, even years later, why his "mission" took such irrevocable control over his mind.
his mental illness was, and still is, the sole cause of his shooting.
committing the attack was not an act he enjoyed or took pleasure in.
despite the horrific crime, Holmes has friends and family who continue to love and care about him.
The nine women and three men were to hear closing arguments from the defense and prosecutors later Thursday before beginning deliberations in this much more subjective phase of the trial.
"This is an individual decision and not a group decision," Samour stressed, and each juror must give each aggravating and mitigating factor as much or as little weight as they alone determine. "This decision is not mechanical nor mathematical," he said.
Holmes was found guilty of 24 counts eligible for the death penalty because each killing was counted twice, as first-degree murder "after deliberation" and first-degree murder "after extreme indifference." All jurors have to agree that at least one of these counts still justifies the death penalty for capital punishment to be considered in their final deliberations.
Thanks for reading CBS NEWS.
Create your free account or log in
for more features.