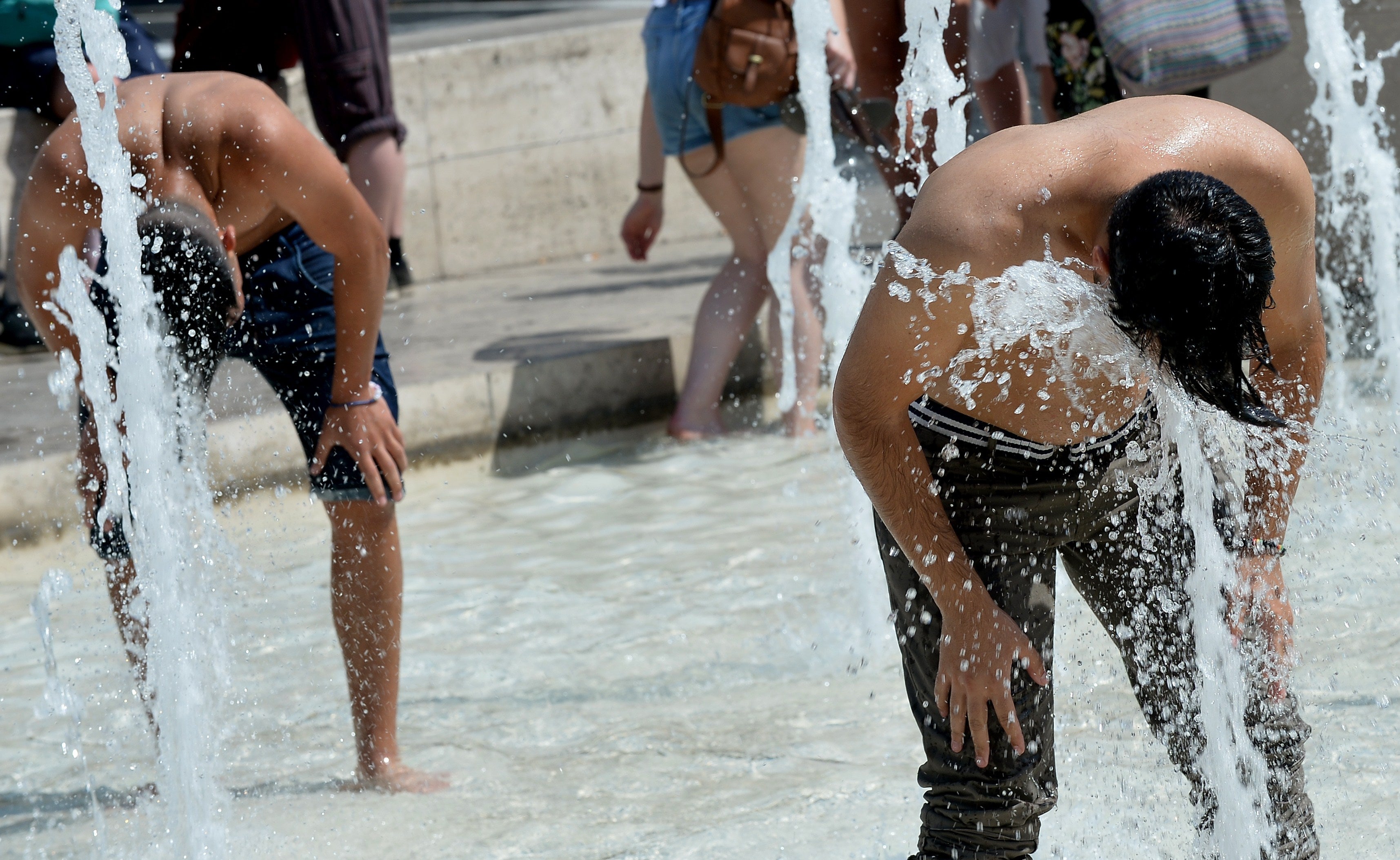 ​July was Earth's hottest month in recorded history
The latest report from the National Oceanic and Atmospheric Administration has determined that globally, July was the hottest month since record keeping began in 1880.
Global temperatures were 1.46 degrees F warmer than the 20th century average in July, and were 1.53 degrees F above average for the year to date (Jan. - July).
"Much of the globe was at record or near record for the month," Jake Crouch, a climate scientist at NOAA's National Centers for Environmental Information, told reporters Thursday.
Crouch said he was "fairly certain" that 2015 will go down as the warmest year on record. NOAA climate scientist Jessica Blunden put the chances at 99 percent.
Following a June in which temperatures were the second highest ever in the United States and the warmest since June 1933, July temperatures in the U.S. were roughly normal.
But NOAA said nearly one-third (29.3 percent) of the nation is currently suffering drought conditions, up 3.5 percent over the last month and a half.
Above-average rainfall along the Pacific has done little to help long-term drought conditions there, NOAA scientists said. Los Angeles' July rain totals were 380 percent of normal. San Diego saw 470 percent more rain than usual. And further north, in Paso Robles, the month's 2.17 inches of rain were 2170 percent what would be expected.
And yet, in the West, particularly the Northwest, the drought has only gotten worse, and NOAA's forecasts see continued or deepening drought all the way down the West Coast through the end of November.
Scientists have forecasted a monster El Nino event this winter. While that can sometimes bring heavy rains, NOAA scientists couldn't say for certain that it would provide relief to the drought stricken West Coast -- especially given that much of Caifornia's water resources are in areas of the state where El Nino is particularly unpredictable.
According to NOAA, from the beginning of the year through Aug. 8, firefighters in California have responded to 5,656 wildfires that have burned more than 260,300 acres. Both California and the country are the highest Preparedness Level (5).
A previous version of this article misattributed a statement from NOAA scientist Jessica Blunden.
Thanks for reading CBS NEWS.
Create your free account or log in
for more features.