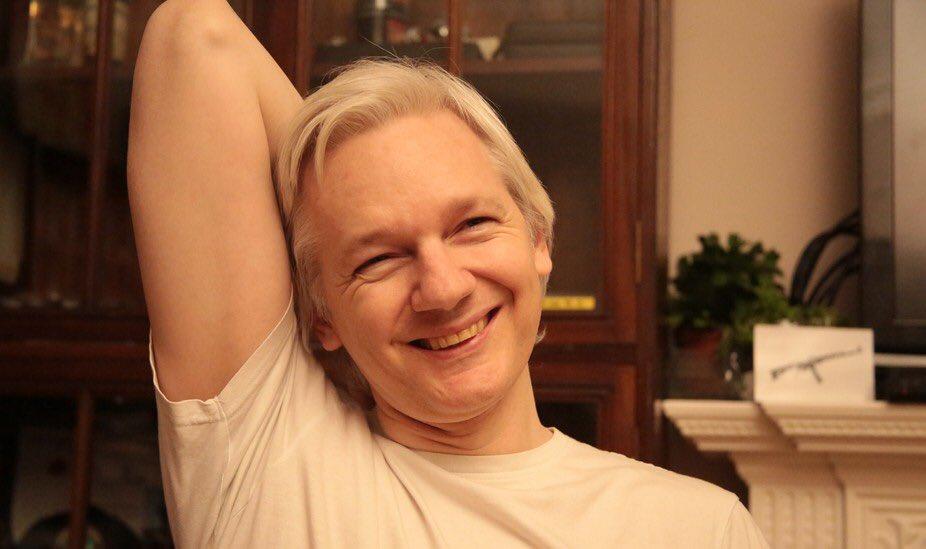 Rape claim investigation into Julian Assange dropped
STOCKHOLM -- Sweden's top prosecutor said Friday that she was dropping an investigation into a rape claim against WikiLeaks founder Julian Assange after almost seven years.
The Swedish Prosecution Authority said in a statement Friday that Marianne Ny "has decided to discontinue the investigation."
Ny, the Swedish director of public prosecutions announced Friday that she was dropping the rape case because there is no prospect of bringing Assange to Sweden "in the foreseeable future" and it is "no longer proportionate" to maintain the European arrest warrant.
She told a news conference in Stockholm that the investigation could be reopened if Assange returns to Sweden before the statute of limitations lapses in 2020.
Ny said the case was not being dropped because Assange has been found innocent.
"We don't make any statement of guilty or not," she said.
Assange himself took to Twitter on Friay, first to send out a photo of himself looking relieved and happy, and then to issue what seemed almost like a threat, warning after what he called seven years "detained," that he "does not forgive or forget."
Assange took refuge in Ecuador's embassy in London in 2012 to escape extradition to Sweden to answer questions about sex-crime allegations from two women. He has been there ever since, fearing that if he is arrested he might ultimately be extradited to the United States.
Friday's announcement means Assange is no longer under any investigation in Sweden.
Assange's lawyer called the prosecutor's decision a "total victory" and said the WikiLeaks founder was free to leave the embassy, but as CBS News correspondent Jonathan Vigliotti reports, the truth may not be that cut and dry.
The U.S. may be considering its own charges, and Assange also faces a the charge in the U.K. of failing to appear before the court in 2012. British police said before the announcement that Assange was still wanted in Britain for jumping bail.
As WikiLeaks pointed out in a tweet Friday, the "focus" is now back on British authorities.
In a Friday statement, London's Metropolitan Police Service made it clear that officers were still "obliged to execute" the warrant for Assange's arrest, "should he leave the Embassy," but they noted he was now being sought "for a much less serious" charge.
The statement said the police would "provide a level of resourcing which is proportionate to that offence," suggesting it could scale-back the constant vigil police officers have maintained for years outside the Ecuadorian Embassy.
There was no indication how much "resourcing" would be left in place by the police.
If Assange does leave the embassy and manage to remain out of British police custody, one of his attorneys said Friday that he may seek refuge in France.
Assange's lawyer, Juan Branco, was interviewed on France Info, and said he was planning to ask France to grant Assange political asylum. France does not have an automatic extradition agreement with the U.S.
Thanks for reading CBS NEWS.
Create your free account or log in
for more features.