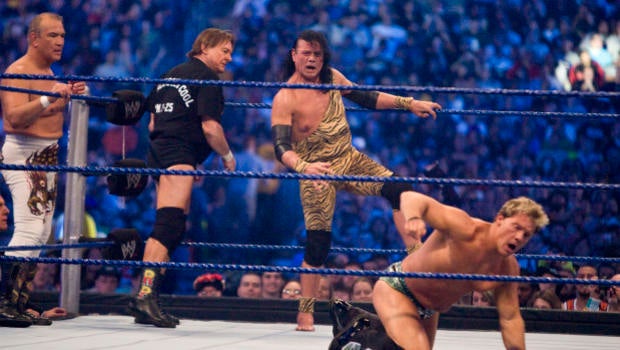 Judge: Former pro wrestler "Superfly" Snuka incompetent to stand trial
ALLENTOWN, Pa. -- A Pennsylvania judge said Wednesday pro wrestling star Jimmy "Superfly" Snuka is incompetent to stand trial in the 1983 death of his girlfriend.
Lehigh County Judge Kelly Banach ruled from the bench after a four-day hearing to determine whether Snuka should face trial on murder and manslaughter charges for allegedly killing 23-year-old Nancy Argentino.
The 73-year-old wrestler took the stand during a hearing last month and often seemed confused as he was questioned by the judge.
Snuka said he was in his 80s. He didn't know it was 2016. He couldn't remember the name of his lawyer or identify the current U.S. president or any presidential candidates. And he seemed befuddled about the reason he was in court.
The defense contends Snuka is unfit to stand trial, partly because of the head trauma he suffered over a long career in the ring. A psychologist testified for the defense that Snuka suffers from dementia and that his mental condition is deteriorating.
But a psychiatrist hired by prosecutors said Snuka's brain shows normal signs of aging and suggested he might be faking symptoms.
Banach says she doesn't believe Snuka is capable of faking symptoms of dementia. She says Snuka will be re-evaluated in six months.
Snuka initially told Banach he didn't know why he was arrested last year. Pressed to describe what it is that prosecutors said he did, Snuka replied, "Going back to Nancy."
The wrester, a Fiji native who lives in New Jersey, had been at a World Wrestling Federation taping at the Allentown Fairgrounds in May 1983, and told police shortly after Argentino's death that he had returned to their Whitehall Township hotel room to find her unresponsive in bed. She was pronounced dead at a hospital several hours later.
An autopsy determined she died of traumatic brain injuries and had more than three dozen cuts and bruises, and it concluded her injuries were consistent with being hit with a stationary object. But the district attorney declined to press charges, and Snuka continued his high-profile pro wrestling career.
Prosecutors reopened the investigation after a 2013 report in The Morning Call newspaper raised questions about the case. He was charged in September.
Snuka's attorney has called Argentino's death an "unfortunate accident."
Thanks for reading CBS NEWS.
Create your free account or log in
for more features.