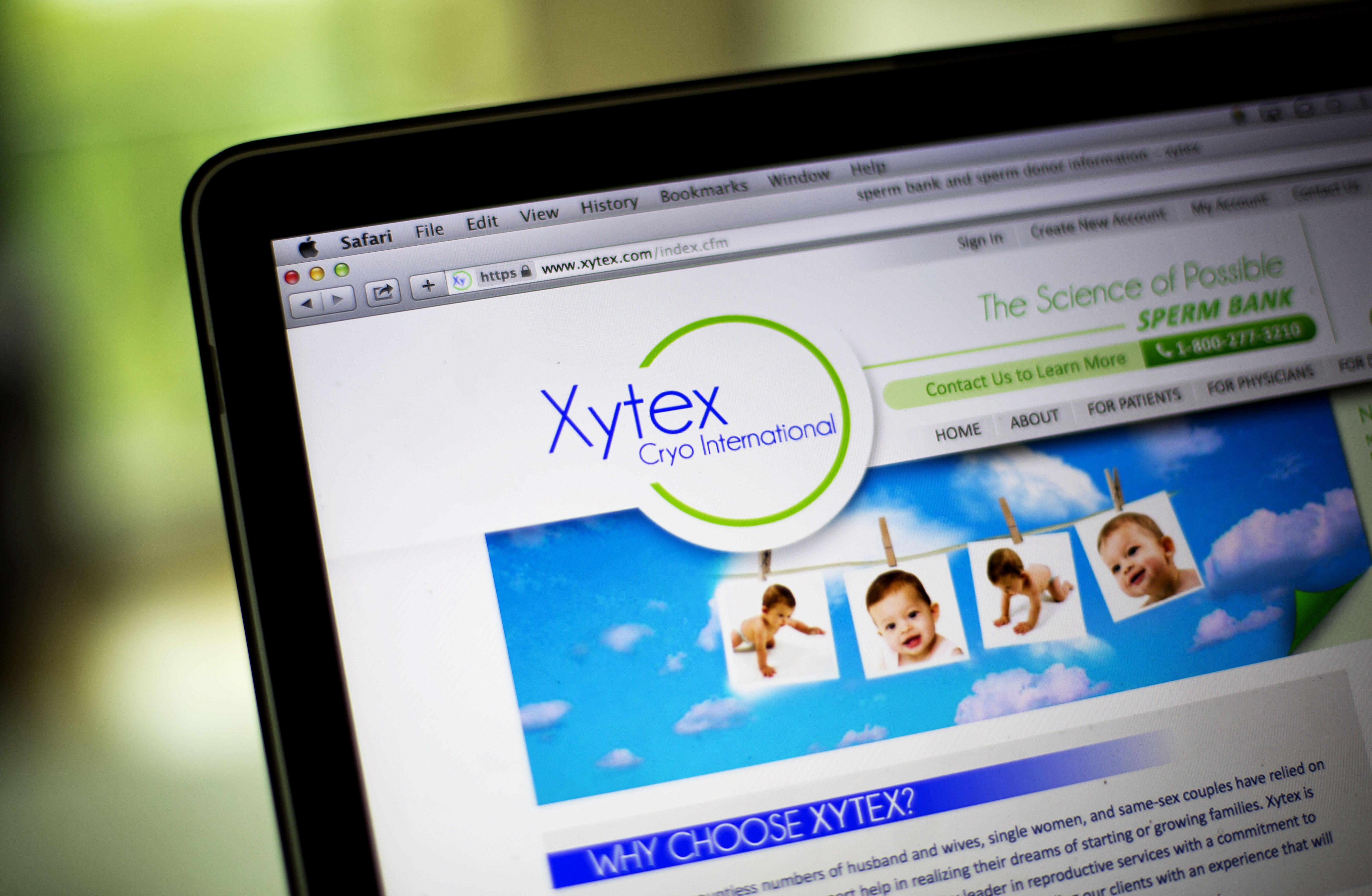 Judge rules on lawsuit accusing sperm bank of hiding donor's flaws
ATLANTA -- A judge in Atlanta has tossed out a lawsuit accusing a sperm bank and sperm donor of misrepresenting the medical and social history of the donor.
Angela Collins and Margaret Elizabeth Hanson, who live in Canada, filed the lawsuit in March against Xytex Corp., its parent company, sperm bank employees and the donor.
Collins and Hanson alleged that sperm bank employees talked up the donor, saying he was smart, healthy and mature. They say in the lawsuit they later found out the donor is schizophrenic, dropped out of college and had been arrested for burglary.
Fulton County Superior Court Judge Robert McBurney wrote in an order filed Tuesday that while the lawsuit makes allegations including fraud, negligence and product liability, each claim is "rooted in the concept of wrongful birth," which isn't recognized under Georgia law.
The concept of "wrongful birth" arises when parents claim they would not have gone forward with a birth if they had been fully informed of a fetus' condition, McBurney wrote, later adding: "This claim most closely (though by no means perfectly) fits a claim for wrongful birth -- and so is not allowed."
A representative for Xytex did not immediately respond to an email seeking comment Wednesday. A representative for lawyer Nancy Hersh, who represents Collins and Hanson, said Hersh would comment later in the day.
McBurney acknowledged that rapid developments in reproductive science have given rise to complicated issues that may need to be addressed by the law.
"Science has once again -- as it always does -- outstripped the law," he wrote. "Plaintiffs make a compelling argument that there should be a way for parties aggrieved as these Plaintiffs are to pursue negligence claims against a service provider in pre-conception services. After all, the human life that makes the calculus so complicated has not yet begun when would-be parents are working with companies such as Xytex."
Sperm banks have been around for decades but are loosely regulated. The U.S. Food and Drug Administration requires screening of donors, but that is limited to contagious or infectious diseases. And two professional associations - the American Society for Reproductive Medicine and the American Association of Tissue Banks - provide guidelines that include additional screening, but those are only recommendations.
Hanson and Collins used the anonymous donor's sperm to conceive a child in July 2007. The sperm bank mistakenly sent them several emails in June 2014 that revealed the donor's name, and they discovered through online searches that the donor had qualities that raised serious concerns and that weren't disclosed to them, the lawsuit says.
A lawyer for Collins and Hanson has said their child is healthy, but the lawsuit says the revelation that their son's biological father was diagnosed with schizophrenia means they have to pay to have the boy evaluated regularly and, in the event that he is diagnosed with schizophrenia, get him treatment.
The couple wants a medical monitoring fund established for the estimated three dozen children of the donor so they can be tested and treated, if necessary. Collins and Hanson were also seeking punitive damages and other compensation.
Thanks for reading CBS NEWS.
Create your free account or log in
for more features.