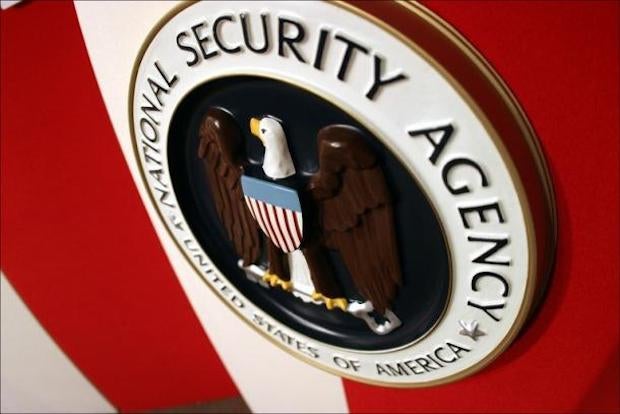 Judge deals NSA defeat on surveillance; W.H. says no amnesty for Snowden
A federal judge ruled Monday that the National Security Agency's bulk collection of phone records violates the U.S. Constitution's ban on unreasonable searches, but put his decision on hold pending a near-certain government appeal.
U.S. District Court Judge Richard Leon granted a preliminary injunction sought by plaintiffs Larry Klayman and Charles Strange, concluding they were likely to prevail in their constitutional challenge. Leon, an appointee of former Republican President George W. Bush, ruled Monday that the two men are likely to be able to show that their privacy interests outweigh the government's interest in collecting the data. Leon says that means that massive collection program is an unreasonable search under the Constitution's Fourth Amendment.
The collection program was disclosed by former NSA systems analyst Edward Snowden, provoking a heated debate over civil liberties. The Obama administration has defended the program as a crucial tool against terrorism.
But in his 68-page, heavily footnoted opinion, Leon concluded that the government did not cite a single instance in which the program "actually stopped an imminent terrorist attack."
"I have serious doubts about the efficacy of the metadata collection program as a means of conducting time-sensitive investigations in cases involving imminent threats of terrorism," he added.
He said he was staying his ruling pending appeal "in light of the significant national security interests at stake in this case and the novelty of the constitutional issues."
Through a statement issued by Glenn Greenwald, the former Guardian reporter to whom he first released the documents, Snowden indicated he was gratified by the ruling.
"I acted on my belief that the NSA's mass surveillance programs would not withstand a constitutional challenge, and that the American public deserved a chance to see these issues determined by open courts," he said in a statement first reported by the New York Times.
A Justice Department spokesman said the agency has seen the opinion and is studying it. "We believe the program is constitutional as previous judges have found. We have no further comment at this time," the spokesman said.
The future for the 30-year-old leaker, who is living in Russia under political asylum, remains uncertain. In an interview with "60 Minutes" Sunday, Rick Ledgett, who runs the NSA task force doing the damage assessment on the Snowden leaks, said in his personal view it is "worth having a conversation" about the possibility of granting Snowden asylum under certain circumstances.

"I would need assurances that the remainder of the data could be secured and my bar for those assurances would be very high. It would be more than just an assertion on his part," he said.
But the White House insists that Snowden must face the consequences of his actions if he is to return to the U.S.

"Our position has not changed on that matter at all," White House Press Secretary Jay Carney told reporters Monday. "Mr. Snowden has been accused of leaking classified information and he faces felony charges here in the United States. He should be returned to the United States as soon as possible, where he will be accorded full due process in our system."



Thanks for reading CBS NEWS.
Create your free account or log in
for more features.