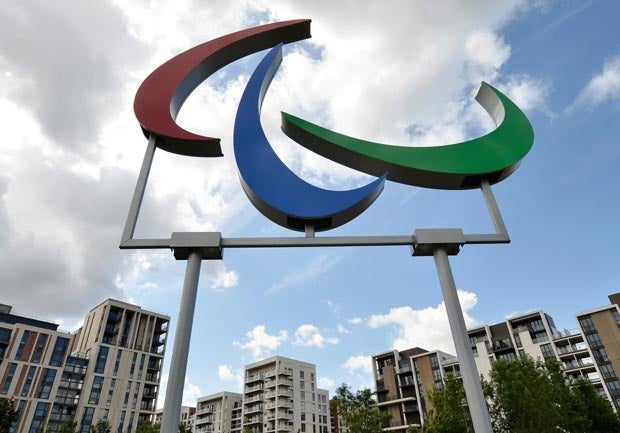 Jordan pulls 3 squad members out of Paralympics after sex assault charges
(AP) AMMAN, Jordan - Jordan pulled three squad members accused of sexual assault in Northern Ireland out of the 2012 London Paralympics on Thursday, sports officials in Amman said.
The Jordanian Paralympic Committee said the three men - two Paralympic power-lifters and a trainer - will be flown home later on Thursday but that they will be returned to court in Northern Ireland on Oct. 18 for their hearing.
The three were arrested on Monday northwest of Belfast where Jordan's squad is one of several national teams training before the Paralympics, which begin Aug. 29. The men were released on bail Wednesday.
The committee said in a written statement to The Associated Press that it decided to pull the three out of the games because it "would be inappropriate for the accused athletes to compete" in the international tournament.
"We have zero tolerance on any misconduct and will continue to work closely with the Northern Ireland authorities to assist in their investigation," said the statement. The wording reflected the embarrassment of the government, which is seeking to place Jordan on the world's sports map.
"However, our focus is now preparing the remaining members of the team for competition and we look forward to taking part in what promises to be a truly magnificent sporting event," it added.
In Northern Ireland, police said a 14-year-old girl claimed that she posed for photographs with Omar Sami Qaradhi, 31, before he groped her between the legs in the town center of Antrim on Aug. 18.
That same day, a 16-year-old girl said she and a friend were walking along the river near the sports center where the men were training when they blocked their path. Police allege that one of the men pushed the girl towards Qaradhi, who wrapped his arm around her waist and tightened his grip before she ran away.
Qaradhi is facing three charges of sexual assault, two of which are against a child. He also is charged with one count of voyeurism after allegedly entering a women's changing room at the local sports center.
The two other men were identified as Motaz Al Junaidi, 45, and trainer Faisal Hammash, 35, who also appeared at Coleraine Magistrates' Court on Wednesday.
Thanks for reading CBS NEWS.
Create your free account or log in
for more features.