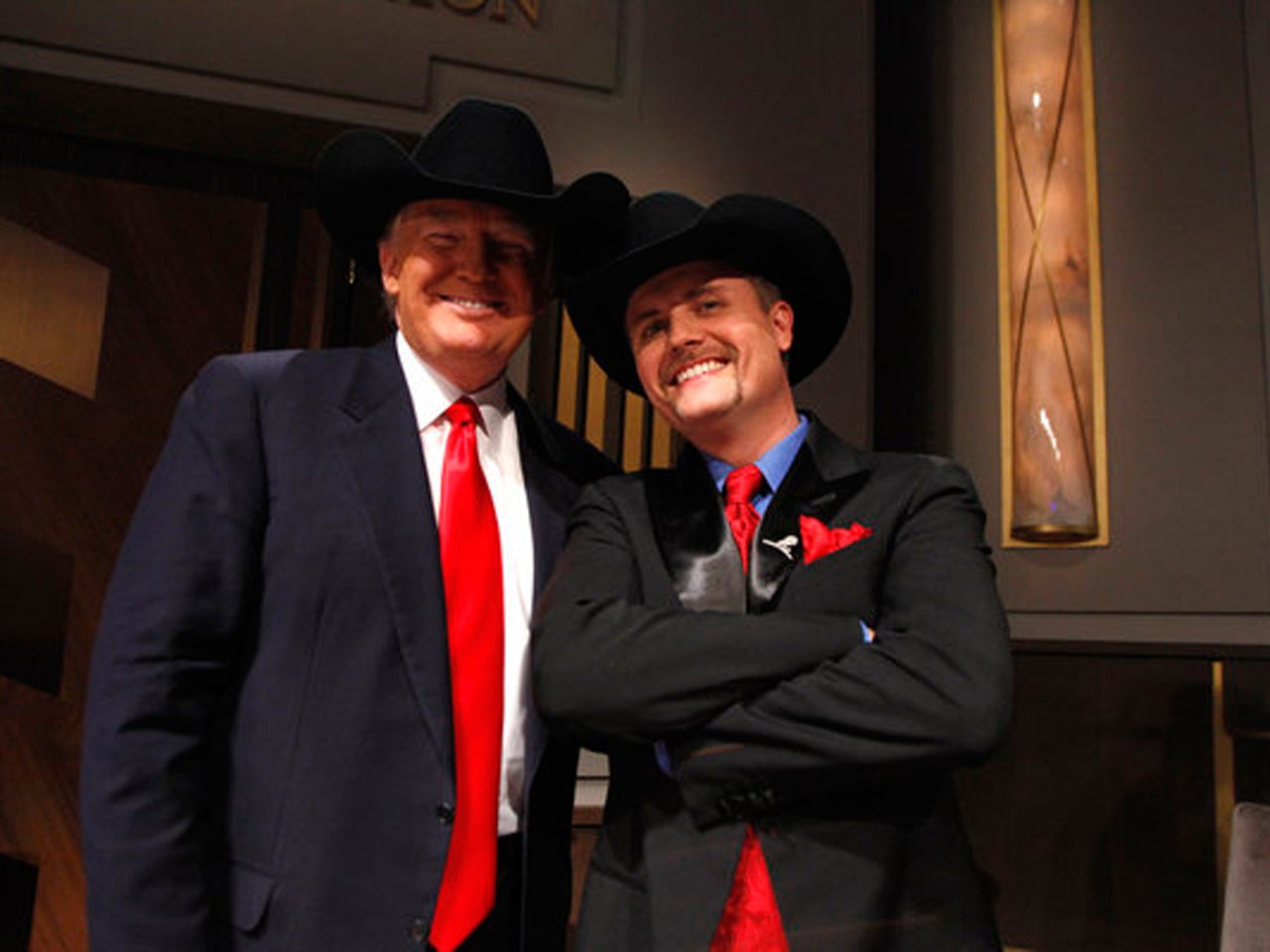 John Rich wins "The Celebrity Apprentice"
(CBS/AP) Country singer John Rich beat Oscar-winning actress Marlee Matlin to claim this season's title of "The Celebrity Apprentice'' and $250,000 for his charity, St Jude's Children's Hospital.
Pictures: "The Celebrity Apprentice"
Pictures: Donald Trump
Host Donald Trump, who chose the winner on Sunday's finale of the NBC reality show said it was his toughest "Apprentice'' ruling yet.
"I've never had to go through something like this... You've both been amazing,'' Trump told the pair before announcing his choice on the live portion of the program.
Rich joins three previous "Celebrity Apprentice'' winners - TV host Piers Morgan, comedian Joan Rivers and rocker Bret Michaels.
This season of "Celebrity Apprentice'' began airing in March with 16 contestants, each competing in business-oriented tasks around Manhattan to raise money for and publicize their favorite causes. The final challenge had called for competing promotional campaigns and launch parties for a brand of soda.
The beverage company executives liked both campaigns so well, they said they will be using the packaging and commercials of both teams in their marketing campaign
But Rich stumbled seriously - twice - in organizing the launch party. He failed to greet VIP guests personally, something that has come up in previous "Celebrity Apprentice" shows, and his main act was almost 20 minutes late. Though he nimbly filled the time by performing himself (he's one half of the country duo Big & Rich), it was obvious his planning went awry.
In the final analysis. he probably won for his season's performance. Matlin flew under the radar in the first few episodes and had a troubling tendency to cede control of projects to stronger personalities. Rich, meanwhile, established himself as a leader early on, stepped up to lead the most projects and distinguished himself with some wins.
Also, he was shrewd enough to assess his opponent's strength in fundraising and match it. Even though the final task was not a fundraising task, he put out a call for donations and took in $275,000, which brought his total for the season up to that of Matlin's.
Matlin, who won the 1987 Academy Award for best actress for "Children of a Lesser God,'' had won more than $1 million for the Starkey Hearing Foundation.
Shortly before the verdict was delivered, the two joined forces to perform a song, "For the Kids,'' which Rich sang and Matlin, who is deaf, signed evocatively. They were backed by a signing choir from a school for the deaf.
Most of the "fired'' contestants were back for the live finale. But one of them, reality-show star Richard Hatch, was conspicuously absent. In the latest chapter of his brushes with the law, he had been returned to prison for tax evasion several weeks ago.
Asked by Trump to comment on Hatch's legal woes, onetime teen idol David Cassidy, a contestant who had clashed with Hatch this season, responded with a smile, "I think he's in the right place at the right time.''
Trump was presiding over "The Celebrity Apprentice" just six days after declaring he wouldn't run for the White House in 2012. For several weeks, Trump had floated the idea of a Republican presidential candidacy during a publicity-commanding blast that seemed conveniently to coincide with the current season of his TV show.
He'll be back for another round of "Celebrity Apprentice'' next season, he told the world last Monday during an NBC gathering for advertisers.
Thanks for reading CBS NEWS.
Create your free account or log in
for more features.