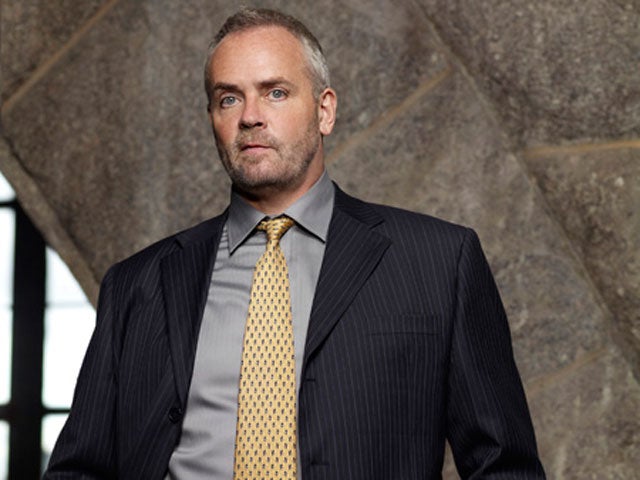 Richard Hatch battles David Cassidy and Jose Canseco on "Celebrity Apprentice"
(CBS) -- Richard Hatch squared off against Jose Canseco and David Cassidy Sunday night on the debut episode of a new season of "The Celebrity Apprentice," setting up what could be a season-long feud. (SPOILER ALERT)
Pictures: "Celebrity Apprentice"
To begin, the teams were divided into men vs. women with Richard Hatch and Star Jones taking on the roles of project managers for a task that involved selling pizza.
The women's team, which sold the most pizza, won, although they failed to deliver pizza on time to firefighters in Chelsea, thus losing a $35,000 donation to their total take.
That money instead was given to the Red Cross, the charity of supermodel Niki Taylor, unanimously chosen by her teammates as the person who worked the hardest on the task (she made the pizzas).
But the fireworks came in the boardroom when Canseco and Cassidy attacked Hatch for what they said was his arrogance, disrespect, lying and abusive behavior.
Cassidy, the actor and singer and father of actress Katie Cassidy (who made a cameo), accused the winner of the first "Survivor" show of pushing and shoving him. Hatch denied it but former baseball great Canseco backed Cassidy up.
Though most of the men's team thought Hatch should be fired, host Donald Trump ousted Cassidy, saying he lacked the conviction and passion of some of his other teammates.
Going forward, look for Hatch to make more waves and expect to see some fireworks between actress Lisa Rinna and Jones, the lawyer and TV personality who led their team to victory.
Thanks for reading CBS NEWS.
Create your free account or log in
for more features.