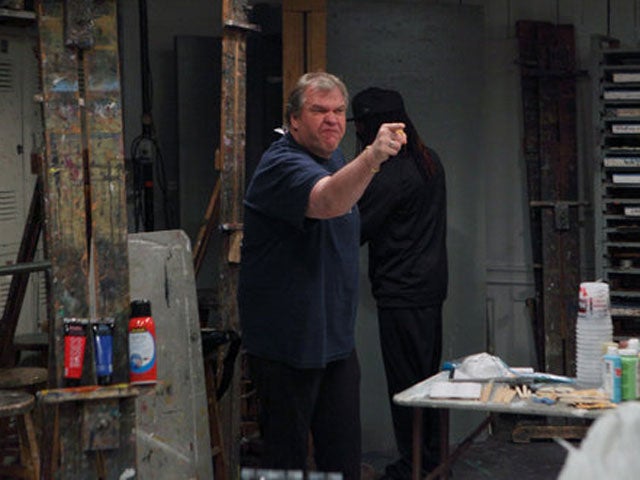 "The Celebrity Apprentice": Meat Loaf's epic meltdown
(CBS) "Celebrity Apprentice" raised a record $1, 640,000 in this episode- more than has been raised in entire seasons, but that wasn't the big news Sunday night.
Water cooler talk Monday is going to be all about Meat Loaf's epic meltdown. (SPOILER ALERT)
Pictures: "Celebrity Apprentice"
The "Bat Out of Hell" singer accused actor Gary Busey of stealing his bag of art supplies and launched into a tirade that may arguably make reality TV history. He had to be held back from going after the actor physically.
Ironically, the whole expletive-filled rant was uncalled for. The supplies were later found in a corner.
The task this week was to create original art work, including designing a baseball cap and selling it all at a gallery show. Actress Marlee Maitlin manages the women; singer-songwriter John Rich manages the men.
Before the task is completed, baseball legend Jose Conseco gets word that his ill father has taken a turn for the worse and he quits the game - with a $25,000 check from Donald Trump for his family.
The women managed to snap their three-week losing streak, bringing in $986,000. Trump, pleased over the total earnings, asked Maitlin if she wanted to give the men's team a pass this week because of it.
But she refused, which was bad news for original "Survivor" winner Richard Hatch. Hatch raised the least amount of money and was sent home - well, actually to prison.
On parole for a tax-evasion conviction when the show was being taped, Hatch was later found to have violated parole and was sent back to prison for nine months.
Thanks for reading CBS NEWS.
Create your free account or log in
for more features.