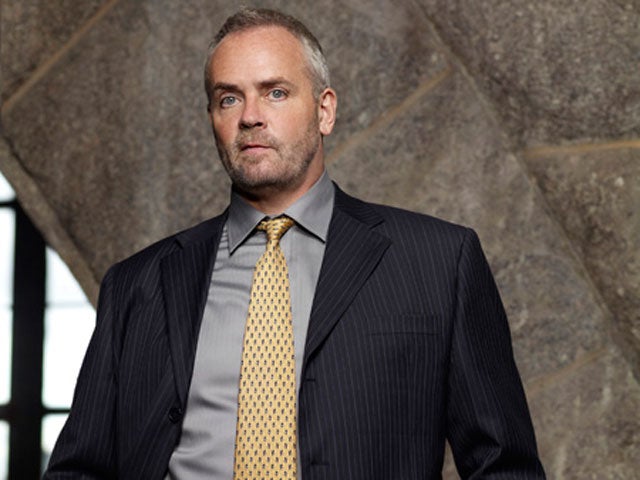 Richard Hatch turns himself in for prison sentence
(CBS/AP) PROVIDENCE, R.I. - You'll still be seeing him every Sunday on the pre-taped "Celebrity Apprentice," but reality TV star Richard Hatch will be behind bars for the next few months.
Hatch presented himself to U.S. marshals in Rhode Island on Monday to begin a nine-month prison sentence for failing to pay taxes on the $1 million he won on first season of the CBS show "Survivor."
Pictures: "Celebrity Apprentice"
Pictures: "Survivor: All Stars"
Hatch arrived at U.S. District Court in Providence just after noon, wearing a blue sweatsuit. He told reporters outside the courthouse that he is innocent. He has appealed his case to the 1st U.S. Circuit Court of Appeals in Boston.
"I hope I'm released soon," Hatch said. "But this system is not effective in dealing with the truth. As always, I'll comply with whatever I'm asked to do and continue my pursuit of exoneration."
Hatch, who will celebrate his 50th birthday next month, was a corporate trainer before he became famous as the first "Survivor" winner.
Since then, Hatch has appeared in "Survivor: All Stars," "The Weakest Link," "Battle of the Network Reality Stars" and the Australian version of "Who Wants to be a Millionaire."
Hatch lives in Newport and currently is appearing on NBC's "The Celebrity Apprentice." His imprisonment is not likely to affect that show, which was taped last year, although Hatch presumably won't be around for show's usual live finale.
Hatch spent three years in prison for tax evasion before being released in 2009 and was serving a three-year term of supervised release.
During that period, he was supposed to refile his 2000 and 2001 taxes and pay what he owed, but he never did.
U.S. District Court Judge William Smith ordered Hatch back to prison last week. During that hearing, Hatch said he was working with an accountant to determine from the IRS what he still owed.
On Monday morning, Smith denied Hatch's request for more time before beginning his sentence.
Hatch now owes an estimated $2 million to the IRS, a figure that includes taxes on his $1 million "Survivor" winnings and penalties.
Thanks for reading CBS NEWS.
Create your free account or log in
for more features.