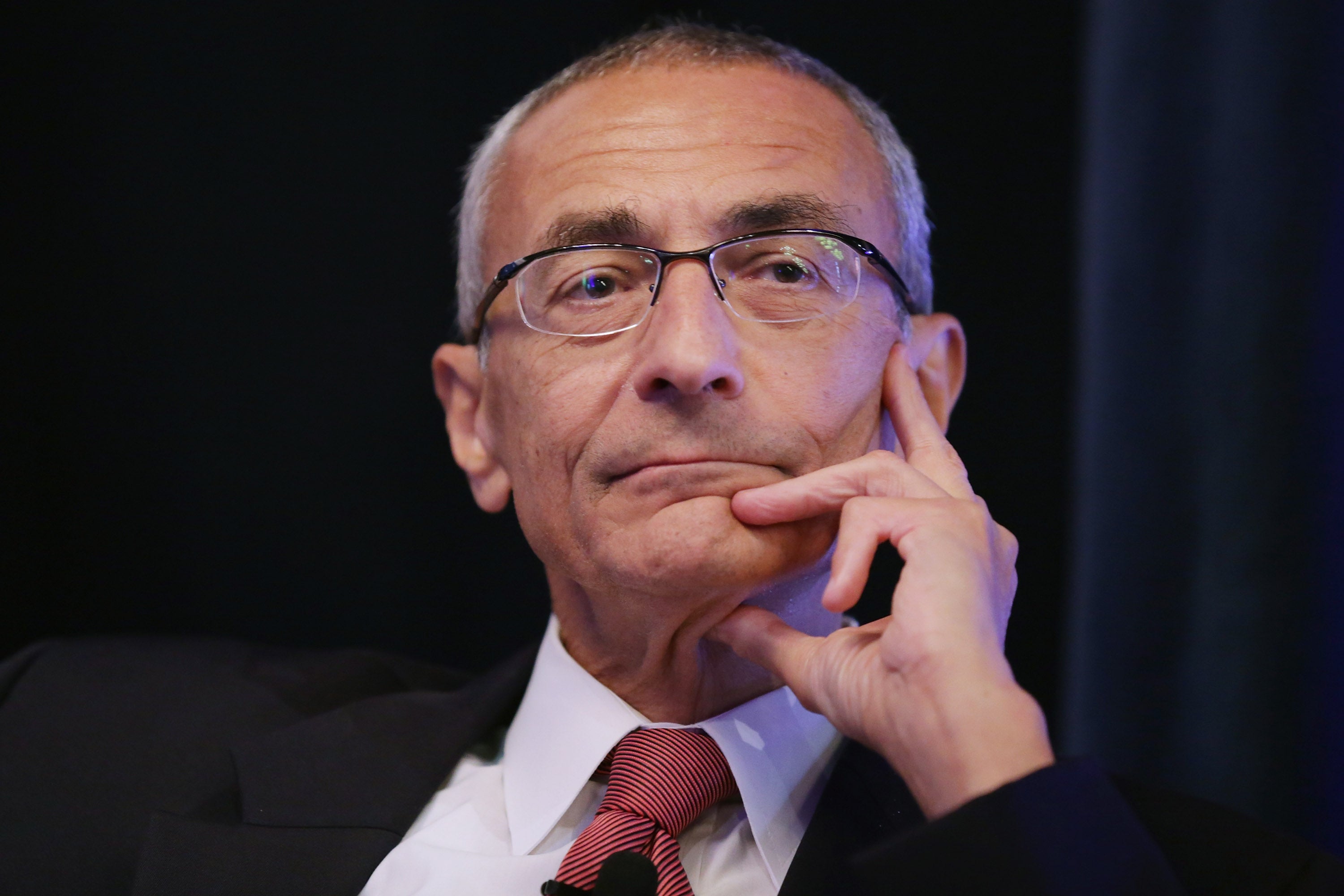 John Podesta's last day at the White House
WASHINGTON - President Obama today loses one of his senior advisers, as John Podesta ends his tenure as counselor to the president. Podesta has spent just over a year in the job and is reported ready to help Hillary Clinton launch her 2016 presidential campaign.
At the Obama White House, Podesta took special interest in climate and energy matters, though reporters were told he recused himself from the issue of the Keystone XL pipeline, of which he was known to be an aggressive opponent before taking the White House post. Even so, Mr. Obama is poised to veto the pipeline construction bill approved this week by Congress.
On Twitter today, Podesta said his "biggest feat" at the White House was the president's expansion of the Pacific Remote Islands monument, an area of the Pacific off-limits to commercial use, now twice the size of Texas. "That's a lot of happy sea turtles," tweeted Podesta.
...and what he called his biggest failure of 2014.
Succeeding Podesta as counselor to the president is Brian Deese, who most recently was charged with drafting the policies that were part of President Obama's State of the Union agenda last month. Podesta says Deese will now be wearing "the green jeans," taking over Podesta's climate and energy portfolio. Also conservation and land management issues. For the last 18 months, Deese has also served as deputy budget director for the administration.
And before that, he was deputy director of the White House National Economic Council. On the naming of Deese to succeed Podesta, White House Chief of Staff Denis McDonough said he's "the whole package: policy, strategy, insight to legislative and public affairs matters - and that's what the president was looking for."
Before coming to the White House, Podesta founded the Center for American Progress (CAP), a liberal think tank. He also served as White House chief of staff during President Clinton's last years in office.
Thanks for reading CBS NEWS.
Create your free account or log in
for more features.