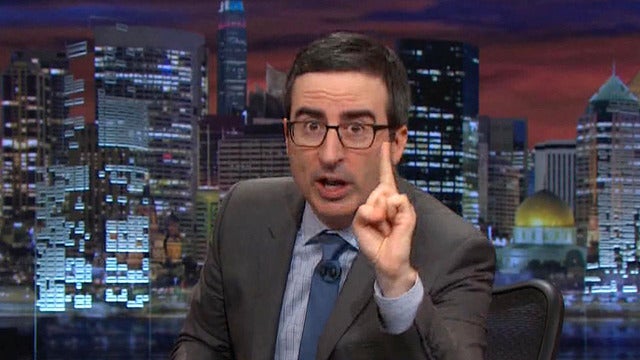 John Oliver's "Make Donald Drumpf again" hats sell out online
If you want to make Donald Drumpf again, there might be a slight delay.
The slogan, introduced by "Last Week Tonight" host John Oliver during a popular segment on Donald Trump, is meant to undermine the GOP front-runner by highlighting the name change Oliver claims Trump's family underwent when it came to the U.S.
Oliver's team introduced hats for sale online that mimic the look of Trump's own merchandise -- except they are made in the U.S. and sold at cost, so neither the show nor HBO makes a profit off of them, a move made, according to Oliver, to aggravate Trump further.
The hats proved to be a huge hit, according to a spokesman for the show. The online store has already sold out of its initial run of 35,000 hats, prompting the posting of a message that reads, "Due to, um, unexpected ludicrous demand, our #MakeDonaldDrumpfAgain hats may be delayed slightly; we'll get them to you as soon as drumpishly possible."
A Chrome extension created by Oliver's how that turns the Trump to Drumpf in any online article has also been downloaded more than 433,000 times, according to the spokesman, and the original segment on Trump has been viewed more than 20 million times, far more than any other segment the show has done.
Thanks for reading CBS NEWS.
Create your free account or log in
for more features.