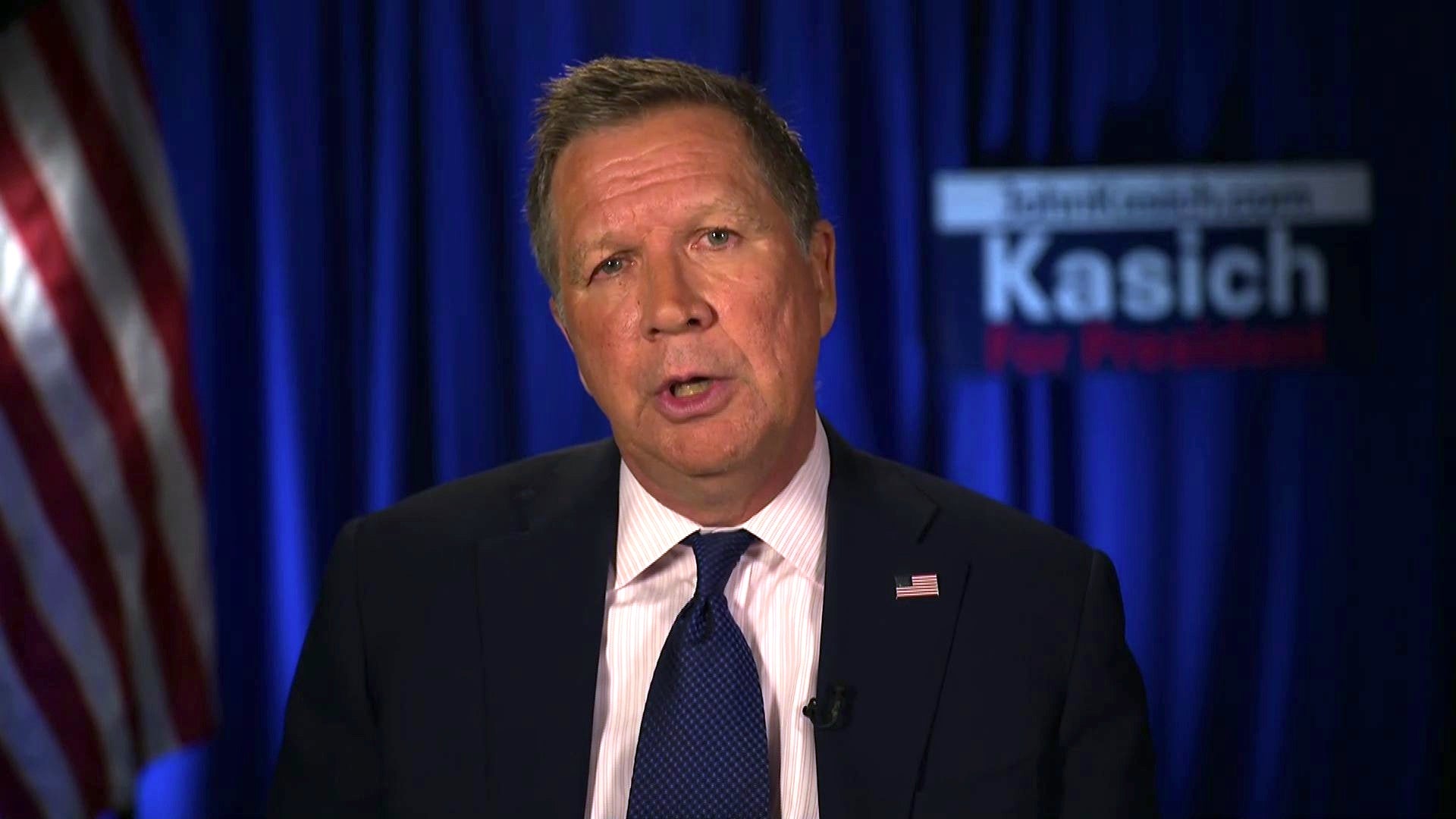 John Kasich: I'm vetting vice presidential candidates
Ohio Gov. John Kasich's campaign is starting to vet potential vice presidential running mates that it may use as part of its pitch at the Republican convention in Cleveland, he said in an interview Saturday.
"Well, we have some old hands now who are beginning to do that," Kasich said in an interview for Sunday's CBS "Face the Nation." "These things come quickly and you don't want to have yourself in a position where you've got to pick somebody out of a hat."
And asked whether that's something he will use in Cleveland to help get delegates to turn his way after the first ballot, Kasich replied: "Yeah, I think it's always possible."
"I had approved that we were going to start vetting. These are things you talk about as a group," he said. "I'll have my strong opinions of it at some point. But we're at the preliminary stage."
The former Ohio governor has pitched himself as the positive and electable candidate left in the Republican race, saying he has a more optimistic message to bring to the GOP electorate than Trump or Cruz. He said Saturday that he's not going to play up a doom-and-gloom message like his opponents.
"The Washington Post said the reason Kasich doesn't do so well is because he's not an apocalyptic candidate," he said. "Yeah, I don't think the apocalypse is coming next week. I think we can straighten this country out and I'm going to keep talking about it."
Kasich said his campaign is making progress on picking up new delegates--"we just keep putting one foot in front of the other"--and that his candidacy will get support from already selected delegates who care about electability in the general election.
"I think when we're at the convention, the delegates are going to want to know who can beat Hillary because if we don't beat Hillary we lose the Supreme Court, the United States Senate, state and local races, that's where we're heading," he said.
Kasich also pointed to not just the electability issue, but the high unfavorability ratings for both Trump and Cruz as a reason not to choose either of them as the nominee. He said he had high negatives when he took office in Ohio, but that it's only when people see a politician being "fruitful" in their efforts that voters begin to turn around on them.
"You can't turn negatives around overnight, it's not possible to do," he said. "Because when you create that, that negative impression in people, you just can't talk your way out of it unfortunately for those who have high negatives."
As for Trump's comments at a rally this weekend about the pronunciation of his name-- "Can we ask him to change the spelling of his name? Are we allowed to do that?" Trump said of Kasich--the Ohio governor just laughed them off.
"I just I always find these things amusing. ... I kind of chuckle," he said. "It makes me laugh. So, God bless him."
Thanks for reading CBS NEWS.
Create your free account or log in
for more features.