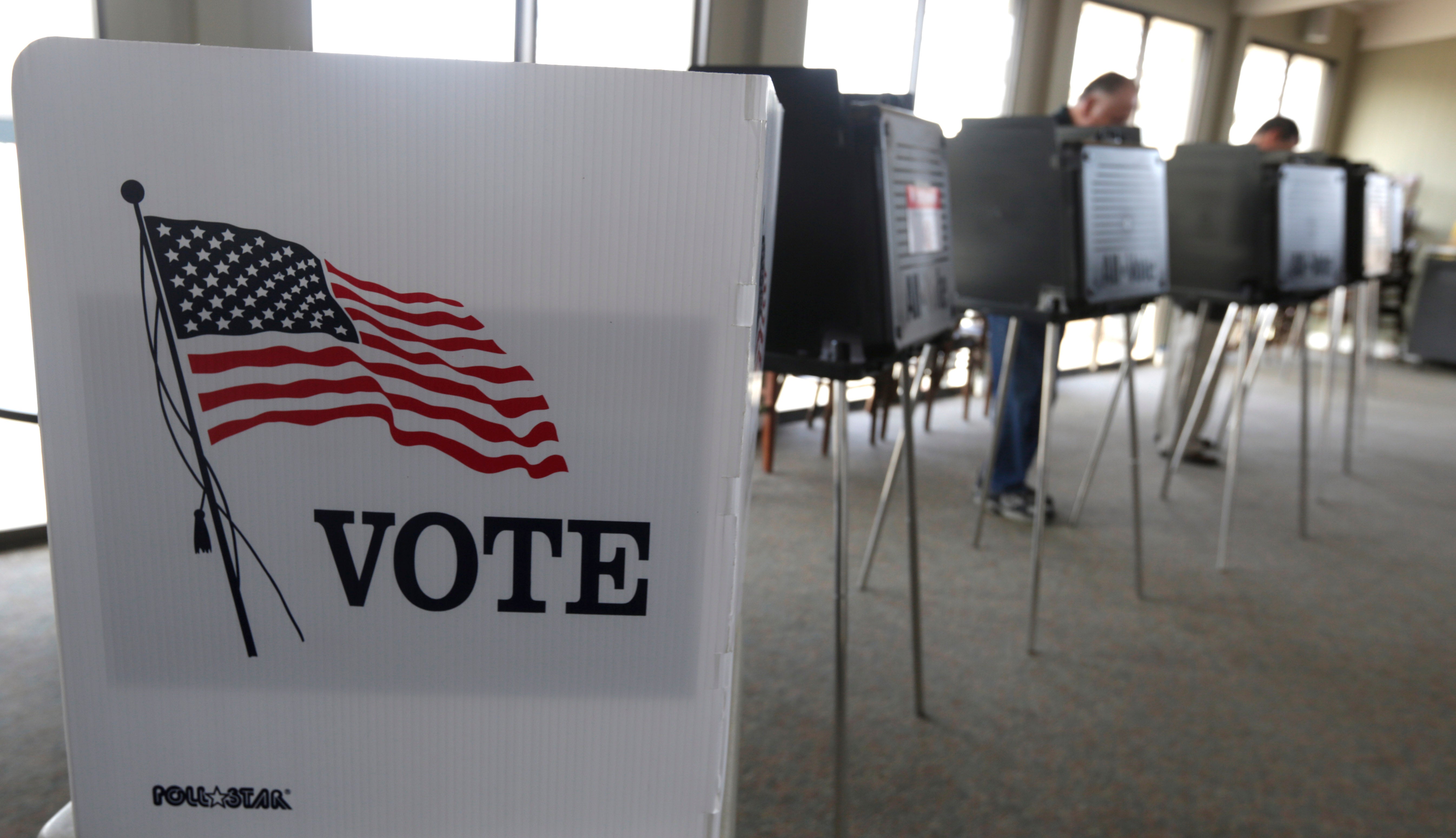 Poll: More than half of voters wouldn't back Donald Trump, Ted Cruz, Hillary Clinton
It's a common phrase in a tough election to say someone's choosing between the "lesser of two evils" when it comes to candidates--and new polling indicates that voters largely see themselves facing that kind of choice in the general election this fall.
Sixty-eight percent of those surveyed said they couldn't see themselves voting for GOP front-runner Donald Trump, according to an NBC/Wall Street Journal poll released Monday evening. For Texas Sen. Ted Cruz, the figure was almost as high: 61 percent said they couldn't see themselves backing him; 58 percent said the same of former secretary of state Hillary Clinton. The figures were slightly lower for Vermont Sen. Bernie Sanders (48 percent) and Ohio Gov. John Kasich (47 percent).
Those convictions about not voting for top candidates come from voters' highly negative views of those candidate. Overall, 65 percent of voters have a negative view of Trump, compared with 24 percent who have a positive view -- which NBC notes makes him the least popular presidential candidate in the history of their polls.
Cruz and Clinton are also far underwater when it comes to image: their net favorability ratings are -23 points and -24 points, respectively. For Cruz, 26 percent of voters view him positively, compared with 49 percent who view him negatively; for Clinton, 32 percent view her favorably, compared with 56 percent who view her unfavorably.
As for how the candidates would fare in a hypothetical general election, the poll found Clinton leading Trump nationally by 11 points (50 percent to 39 percent). In the Clinton-Trump matchup, asked whether they were making their choice based on wanting that person to be president or not wanting the other person to be president, just 33 percent said they'd be voting for the candidate, while 50 percent said they would be voting against the other candidate.
By contrast, she'd lead Cruz just 2 points (46 percent to 44 percent) and would lose to Kasich by 12 points (51 percent to 39 percent). Sanders would defeat Cruz with a much larger margin than Clinton: he'd win by 12 points, 52 percent to 40 percent, according to the poll.
The poll surveyed 1000 registered voters from April 10-14 and has a margin of error of +/- 3.10 percentage points.
Thanks for reading CBS NEWS.
Create your free account or log in
for more features.