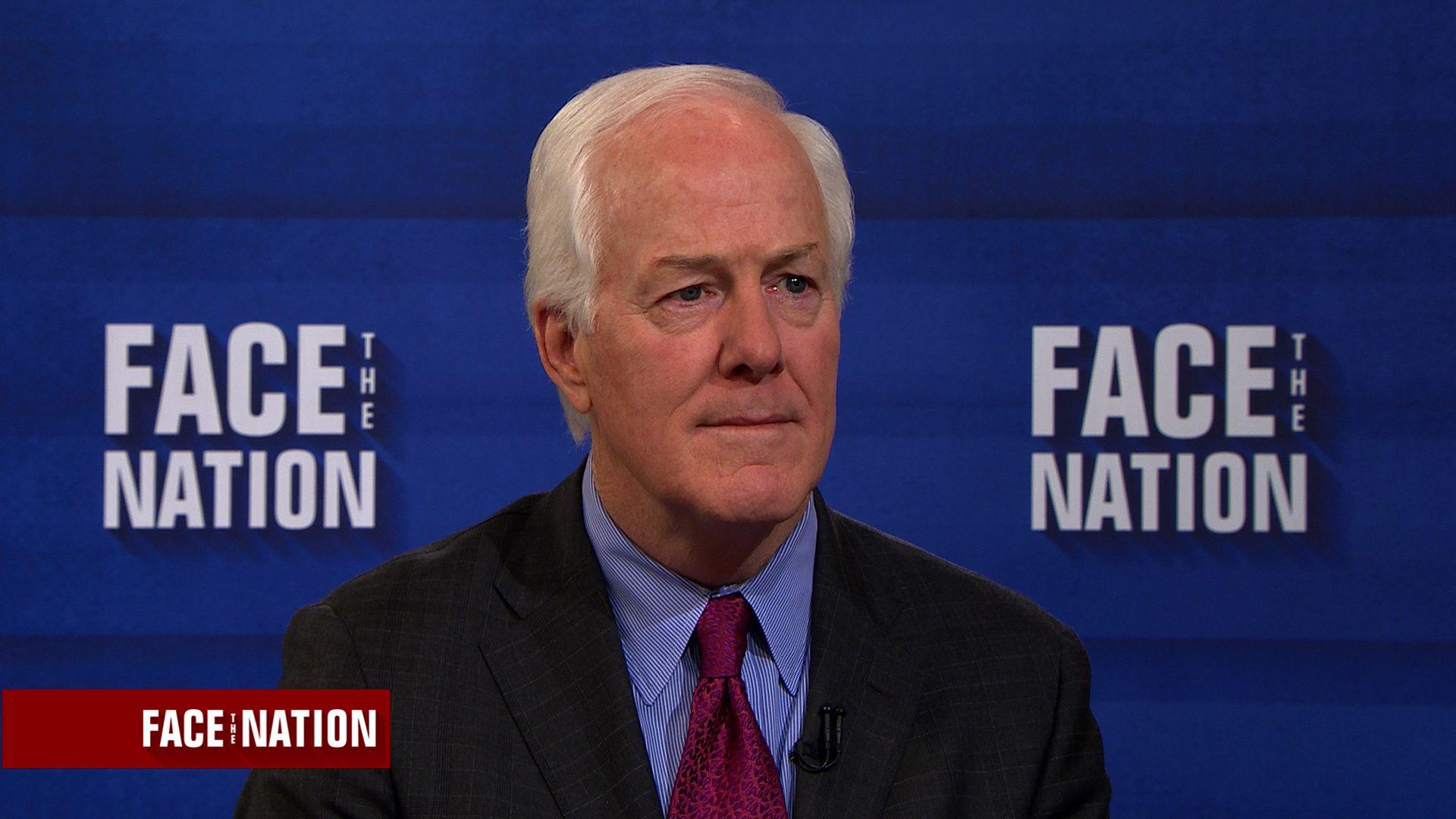 John Cornyn: Senate Intel will investigate unmasking, Russian intervention
WASHINGTON -- Sen. John Cornyn, R-Texas, said Sunday that the Senate Intelligence Committee will investigate the possibility that U.S. officials unmasked members of President Trump's White House in a surveillance sweep, as well as Russian meddling in the election.
"Well, I do think they are connected," Cornyn, who is Senate majority whip and a Senate Intelligence Committee member, said on CBS News' "Face the Nation." "And they both will be the subject of our inquiry on the Senate Intelligence Committee. Obviously anytime anybody jeopardizes the privacy rights of an American citizen, and as part of an intelligence gathering process that would be unauthorized, and then leaks that information, that's potentially a crime. And that's something we ought to pursue."
Sen. Angus King, I-Maine, who is also a member of the Senate Intelligence Committee, agreed that the question of unmasking needs investigation.
"Yes, absolutely," said King, on "Face the Nation." "But I think, you know, that really obscures the much, much larger issue of what did the Russians do in our campaign? How did they do it? Was there a relationship with one of the other of the campaigns?"
The senators' comments came after a week filled with Russia-related developments, including the Senate Intelligence Committee's first round of hearings on Russian meddling in the 2016 election. Cornyn called the question of whether there are any connections between Mr. Trump and the Russian government a "legitimate area of inquiry."
"It is a legitimate area of inquiry," Cornyn said. "Former Director of National Intelligence James Clapper said earlier last month that there was no evidence of collusion with the parties and their allies spending $5 billion in the last general election for president. You'll have to put that into the proper context to see what kind of impact it actually had. But there's no question that Putin is trying to undermine our democracy and undermine public confidence in our institutions."
Cornyn's comments came shortly after Mr. Trump tweeted on Sunday morning that intelligence leaks are the real issue at hand.
Last week, The New York Times reported that White House aides helped provide Rep. Devin Nunes, a California Republican and chairman of the House Intelligence Committee, with intelligence reports showing Mr. Trump and his associates were included in foreign surveillance sweeps by American spy agencies. Cornyn said on "Face the Nation" that he would like to see the White House reports.
Also in Russia-related news last week, former national security adviser Michael Flynn -- who left the White House in February after misleading Vice President Mike Pence about contacts with the Russian ambassador -- is seeking federal protection before testifying in front of Congress.
"I agree with Mark Warner, Senator Warner and others who said, we need to the bottom — get as much background as we possibly can, and there's 20 different witnesses that have agreed to cooperate with the Committee in addition to viewing the raw intelligence," Cornyn said. "And at some point, we may want to talk to General Flynn."
Cornyn was insistent that he wants to avoid the politics that have embroiled the House Intelligence Committee's investigation into Russian meddling in the 2016 election.
"We are trying to avoid the distractions outside of the Senate Intelligence Committee's investigation," Cornyn said.
Thanks for reading CBS NEWS.
Create your free account or log in
for more features.