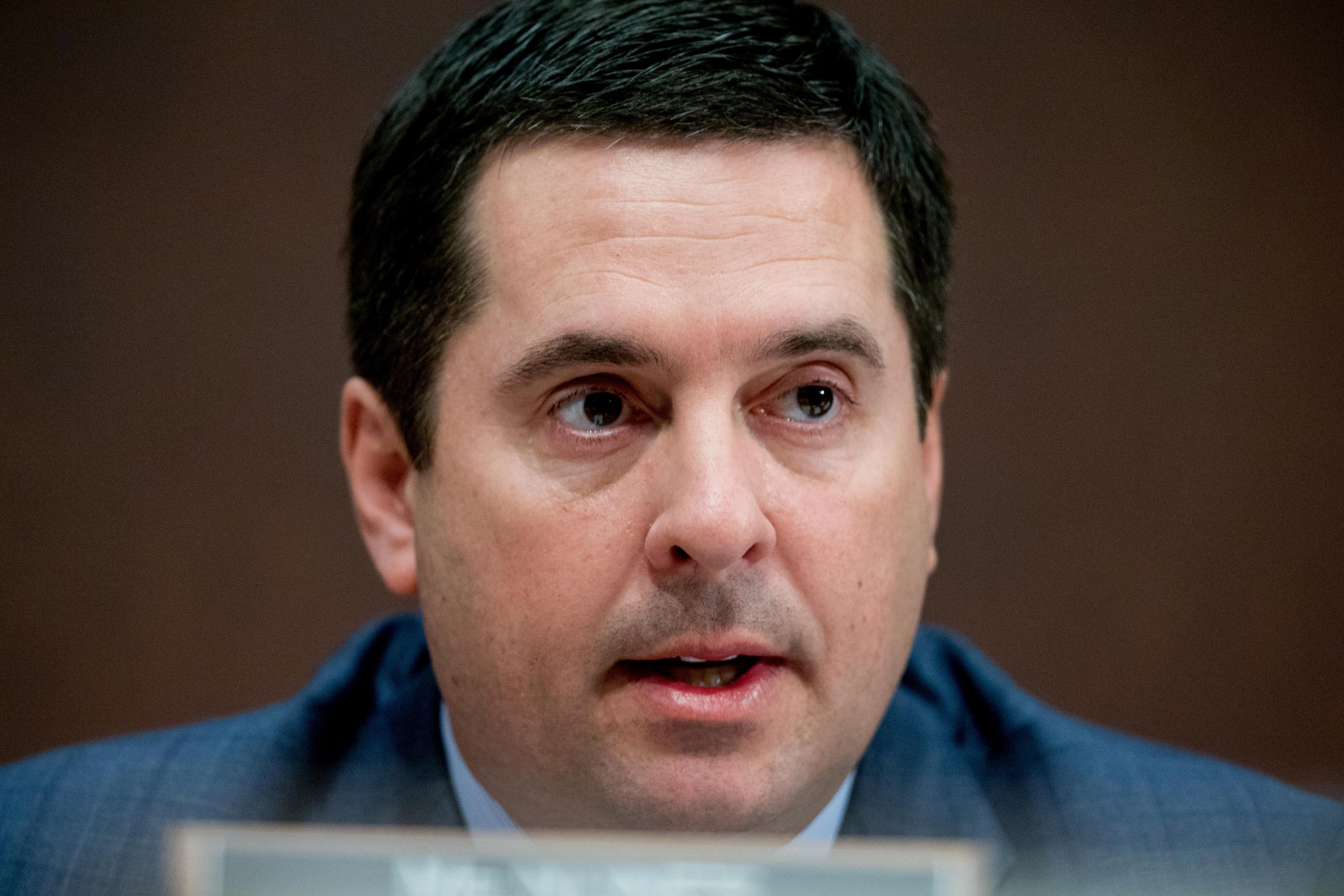 Trump communications may have ended up in "incidental collection," says intel chair
House Intelligence Committee Chairman Devin Nunes revealed Wednesday that it's possible that President Trump's personal communications might have been picked up by the intelligence community through "incidental collection."
Speaking to reporters on Capitol Hill, the California Republican said that he learned of "significant developments" that he's now "alarmed" by since his panel heard testimony Monday from FBI Director James Comey and National Security Agency Director Admiral Mike Rogers.
"First, I recently confirmed that on numerous occasions, the intelligence community collected information about U.S. citizens involved in the Trump transition. Details about U.S. persons associated with the incoming administration, details with little or no apparent foreign intelligence value were widely disseminated intelligence community reporting," Nunes said.
"I have confirmed that additional names of Trump transition team members were unmasked," he said. "Fourth and finally, I want to be clear: None of this surveillance was related to Russia or the investigation of Russian activities or of the Trump team."
He said the collection occurred post-election and during the transition period in November, December and January. Nunes later said he couldn't rule out the possibility that senior Obama administration officials were involved.
Nunes briefed Mr. Trump about the developments Wednesday afternoon at the White House. Speaking to White House reporters afterward, asked if the surveillance amounted to political surveillance, Nunes said, "What I've read bothers me and I think it should bother the president himself and his team because I think some of it seems to be inappropriate."
Despite the news, he repeated that the president's claim that President Obama ordered a wiretapping of Trump Tower was not true.
"No, no, no. That did not happen. I have said this for many, many weeks," he said.
Just last week, Nunes said, "I don't think there was an actual tap of Trump Tower."
On Capitol Hill Wednesday, Nunes said he wasn't sure where the collection occurred when he was asked if it had taken place at Trump Tower. He said that his panel will thoroughly investigate the surveillance to determine who was aware of it, why it was not disclosed to Congress, who requested it and authorized the additional unmasking.
"I believe it was all done legally. I think it was all obtained legally. The question is why was it unmasked?" Nunes said, adding that he doesn't believe it was collected through a criminal investigation.
Asked if the president was part of the incidental collection, Nunes initially said, "Yes," but then later clarified, "I know there was incidental collection regarding the president-elect and his team."
Nunes already briefed Speaker Paul Ryan, R-Wisconsin on the developments. He already spoke to the NSA director, CIA director and is waiting to speak to FBI Director James Comey, who said Monday that neither the bureau nor the Justice Department has evidence to support the president's claim that Obama ordered the wiretapping of Trump Tower during the 2016 campaign.
Nunes, however, did not consult with the committee's top Democrat, Rep. Adam Schiff, D-California. Schiff said he learned about the developments for the first time when Nunes briefed reporters on Wednesday.
"If accurate, this information should have been shared with members of the committee, but it has not been," Schiff said. "Indeed, it appears that committee members only learned about this when the Chairman discussed the matter this afternoon with the press. The Chairman also shared this information with the White House before providing it to the committee, another profound irregularity, given that the matter is currently under investigation. I have expressed my grave concerns with the Chairman that a credible investigation cannot be conducted this way."
Schiff said that he spoke to Nunes in the afternoon and he said Nunes informed him that actually most of the names in the intercepted communications "were in fact masked" and that he "could still figure out the probable identity of the parties."
"Again, this does not indicate that there was any flaw in the procedures followed by the intelligence agencies. Moreover, the unmasking of a U.S. Person's name is fully appropriate when it is necessary to understand the context of collected foreign intelligence information," he said.
Thanks for reading CBS NEWS.
Create your free account or log in
for more features.