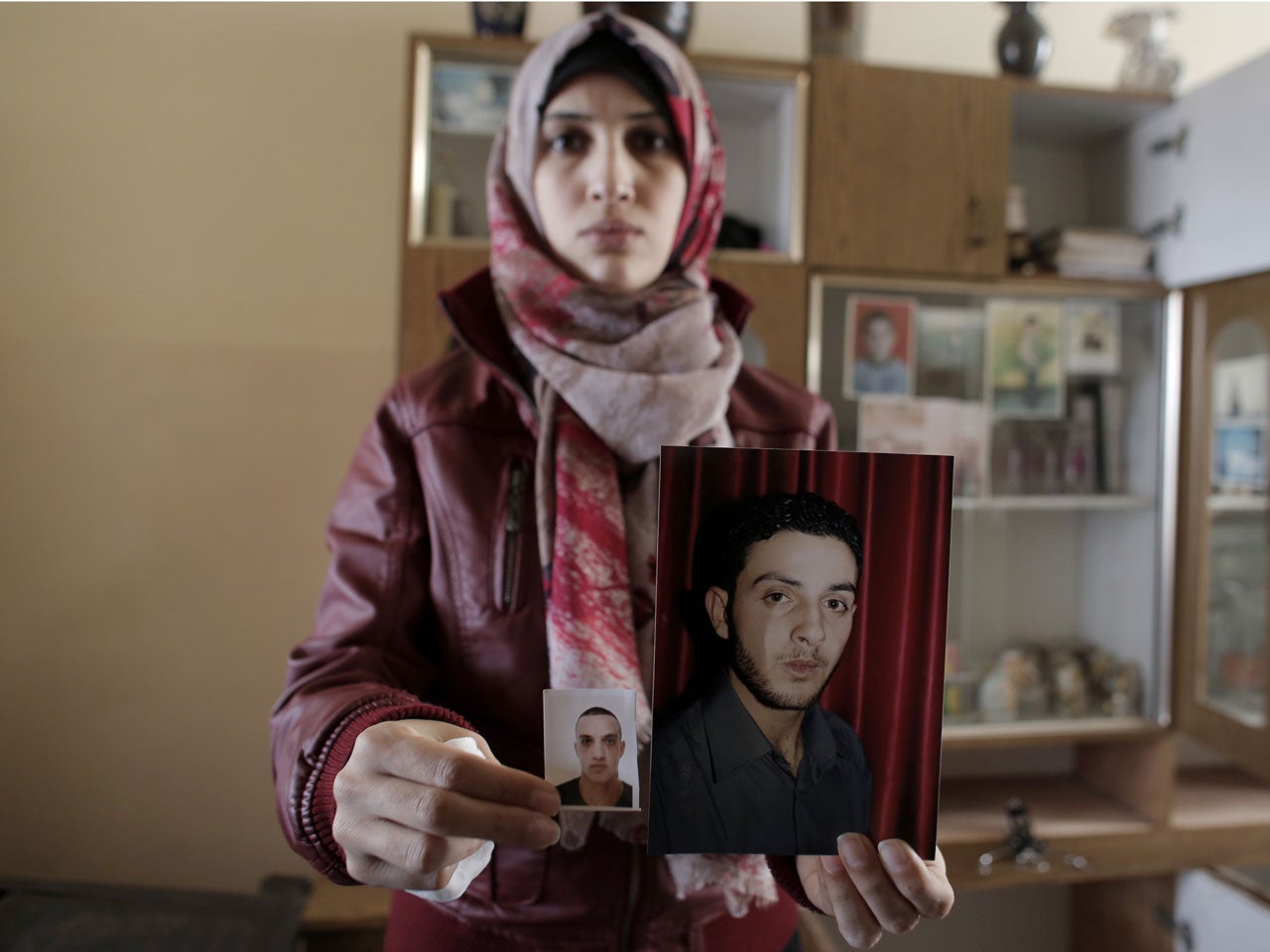 Israel to destroy Jerusalem synagogue killers' homes
JERUSALEM - Israel's prime minister has ordered authorities to destroy the homes of the attackers who killed five people in a Jerusalem synagogue.
Benjamin Netanyahu also ordered the demolition of homes of Palestinians involved in other recent deadly attacks.
Netanyahu announced the directive Tuesday after a meeting with top security officials. He did not say when the demolitions would take place.
Israel halted its much-maligned practice of home demolitions in 2005 after officials determined it was not an effective deterrent. But they have had a change of heart recently and begun to renew the tactic in certain cases.
Netanyahu was scheduled to hold a televised news conference later Tuesday.
At a televised news conference on Tuesday, Netanyahu said Israel is "in the midst of a terrorist assault focused on Jerusalem."
In his response to the attacks, Netanyahu accused Hamas and other Palestinian groups of lying about Israel's intentions in Jersusalem. He called for "outrage" on the part of world leaders as a reaction.
"I want to see condemnation, a deep and uncompromising condemnation of these murders of Israelis, of Jews," he said.
Police spokeswoman Luba Samri identified the assailants as Ghassan and Oday Abu Jamal from the Jabal Mukaber neighborhood in east Jerusalem, the section of the city captured by Israel in 1967 and claimed by the Palestinians as their capital.
Police said the dead worshippers were three Americans and a Briton, and that all held dual Israeli citizenship. The attack occurred in Har Nof, an ultra-Orthodox neighborhood that has a large population of English-speaking immigrants.
The U.S. Consulate in Jerusalem identified the Americans as Aryeh Kupinsky, Cary William Levine and Mosheh Twersky. A policeman, identified in the Jersualem Post as Zidan Saif, 30, died hours after the attack.
Twersky, the grandson of a renowned rabbi from Boston, Joseph Soloveichik, was the head of Yeshivas Toras Moshe, a religious seminary for English-speaking students. Rabbi Isadore Twersky was a founding director of Harvard University's Center for Jewish Studies and a scholar of Jewish history.
Israeli authorities identified the British man as Avraham Goldberg.
President Obama condemned the attack, but urged for calm on all sides.
Mr. Obama said, "Too many Israelis have died. Too many Palestinians have died. And at this difficult time I think it's important for both Palestinians and Israelis to try to work together to lower tensions and to reject violence."
Referring to those responsible for the attacks, the president said they "represent the kind of extremism that threatens to bring all of the Middle East into the kind of spiral from which it's very difficult to emerge."
The FBI routinely investigates attacks abroad in which U.S. citizens are killed and is expected to be involved in this investigation as well.
One Canadian was wounded in the attack, said Francois Lasalle, a spokesman for Canada's Foreign Affairs Department. He declined to provide further details.
U.S. Secretary of State John Kerry said he spoke to Netanyahu after the assault and denounced it as an "act of pure terror and senseless brutality and violence."
Palestinian President Mahmoud Abbas condemned the attack, the first time he has done so since a recent spike in deadly violence against Israelis. He also called for an end to Israeli "provocations" surrounding a sacred shrine holy to both Jews and Muslims.
The attack was the deadliest in Jerusalem since a Palestinian assailant killed eight students at a Jewish seminar in March 2008.
The Popular Front for the Liberation of Palestine, a small militant group, said the cousins were among its members, though it did not say whether it had instructed them to carry out the attack.
Hamas, the militant Palestinian group that runs the Gaza Strip, praised the attack. In Gaza, dozens took to the streets to celebrate, with some offering trays full of candy.
Israeli police spokesman Micky Rosenfeld said six people were also wounded in the attack, including Zidan Saif and another police officer. Four were reported in serious condition.
The Jerusalem neighborhood where the attack took place is far removed from the flashpoints in this contested city.
This newest assault amid a wave of other attacks engulfing Jerusalem, however, has left those living in Har Nof, home to 20,000 people, worrying about their personal security.
"Every one, everywhere is in danger," said Yitzhak Heshing, who was injured in Tuesday's attack. "Not just in Jerusalem but everywhere. I think that what is happening is a very crazy situation."
Perched on a verdant hill in Jerusalem's far west, Har Nof is a collection of modern-looking concrete buildings overlooking two of the region's trendiest suburbs and the main highway connecting Jerusalem and Tel Aviv.
Most of its residents are ultra-Orthodox Jews, many of them immigrants from North America and western Europe. Leaders of the Shas Party - founded by religious Jews with Middle Eastern and North African backgrounds and closely identified with a string of nationalistic Israeli governments - also call it home.
The attack comes amid spiking tensions in Jerusalem, which has seen a spate of attacks by Palestinians against Israelis. At least six people have been killed in Jerusalem, the West Bank and Tel Aviv in recent weeks, prior to Tuesday's casualties.
On Monday, several dozen Palestinians clashed with Israeli police in east Jerusalem after rumors surfaced that a Palestinian man had been hanged by Jewish assailants. Police denied the rumors, saying forensic experts determined the death was a suicide.
Late Tuesday, police said they were investigating a Palestinians' claim that he was stabbed in the leg by three Jewish assailants in downtown Jerusalem. The youth was taken to a hospital.
Jerusalem residents have already been fearful of what appeared to be lone wolf attacks using cars or knives against pedestrians. But Tuesday's early morning attack on a synagogue harkened back to the gruesome attacks during the Palestinian uprising of the last decade.
Israel's police chief said Tuesday's attack was likely not organized by militant groups, similar to other recent incidents, making it more difficult for security forces to prevent the violence.
Thanks for reading CBS NEWS.
Create your free account or log in
for more features.