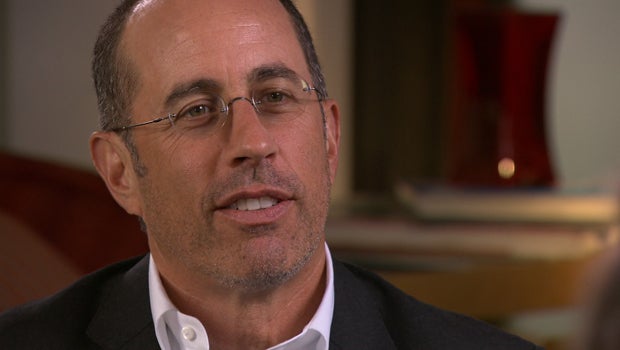 Jerry Seinfeld says political correctness is hurting comedy
Jerry Seinfeld says political correctness is destroying comedy.
The comedian talked to ESPN radio host Colin Cowherd while promoting the latest season of his Web series, "Comedians in Cars Getting Coffee," and remarked that comics are up against a mighty generation of culturally sensitive people who can't seem to take a joke.
Cowherd asked Seinfeld "does the climate worry you now?" -- adding that comedians such as Chris Rock and Larry the Cable Guy outright refuse to perform at college campuses because of the potential backlash from politically correct millennials.
"I hear that all the time," Seinfeld said. "I don't play colleges, but I hear a lot of people tell me 'don't go near colleges. They're so PC."
Even though Seinfeld has kept his distance from those audiences, he's still had a taste of overzealous political correctness in his own home.
"My daughter is 14. My wife says to her, 'Well, you know, in the next couple of years, I think maybe you're going to want to hang around the city more on weekends so you can see boys.' You know what my daughter says, 'that's sexist," Seinfeld said. "They [kids] just want to use these words. 'That's racist. That's sexist. That's prejudice.' They don't even know what they're talking about."
"Does it hurt comedy?" Cowherd asked.
"Yes it does," Seinfeld answered seriously, adding that comics are forced into making careful calculations about how to deliver a potentially offensive joke. "To me it's anti-comedy. It's more about PC-nonsense."
Seinfeld then praises comedians like Louis C.K., whose recent "SNL" monologue compared Mars candy bars to victims of molestation.
"Louis' great gift is that he doesn't worry. He just does his thing," Seinfeld said.
Thanks for reading CBS NEWS.
Create your free account or log in
for more features.