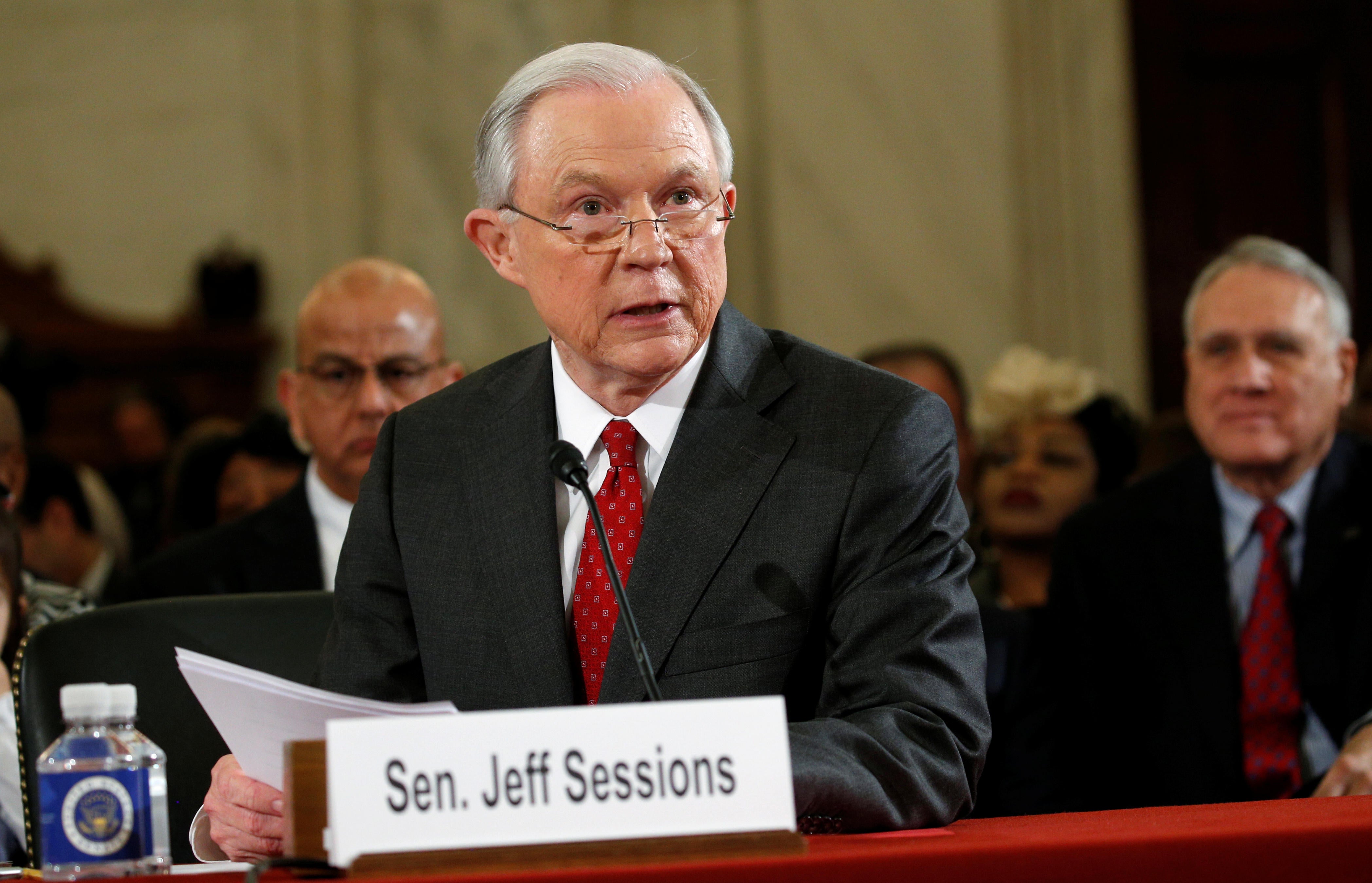 Jeff Sessions says he'll recuse himself from matters involving Hillary Clinton
Sen. Jeff Sessions, R-Ala., told Senators he would recuse himself from matters involving Democratic presidential nominee Hillary Clinton, should they arise during his tenure as attorney general.
During Sessions' confirmation hearing, Sen. Judiciary Committee Chairman Chuck Grassley, R-Iowa, noted that Sessions made "a number of statements" about the investigation into the former secretary of state's handling of classified emails and about the Clinton Foundation during the course of the 2016 campaign.
Now that Sessions is the attorney general nominee, Grassley said, "Some have expressed concern about whether you can approach the Clinton matter impartially in both fact and appearance. How do you plan to approach those concerns?"
Sessions admitted that some of the things he said could raise questions about his objectivity and said he'd thought about the matter.
"It was a highly contentious campaign. I, like a lot of people, made comments about the issues in that campaign," Sessions conceded. "With regard to Secretary Clinton and some of the comments I made, I do believe that could place my objectivity in question. I've given that thought. I believe the proper thing for me to do would be to recuse myself from any questions involving those kind of investigations that involve Secretary Clinton and that were raised during the campaign -- or could be otherwise connected to it."
During the campaign, Session told CNN at one point, "The fundamental thing is you cannot be secretary of state of the United States of America and use that position to extort or seek contributions to your private foundation," Sessions said. "That is a fundamental violation of law and that does appear to have happened."
To be certain, Grassley asked him explicitly whether he'd recuse himself from matters related to both the Clinton email investigation and the Clinton Foundation. "Yes," was Sessions' one-word response.
The two discussed outgoing Attorney General Loretta Lynch, who, Grassley said, had deferred -- and not recused -- on the matter of the Clinton investigation after an outcry over her unscheduled tarmac meeting in Phoenix with former President Bill Clinton while the FBI wrapped up its investigation into Clinton.
"[Lynch] did not officially recuse, and there is a procedure for that which I would follow. And I believe that would be the best approach for the country because we can never have a political dispute turn into a criminal dispute. That's not in any way that would suggest anything other than absolute objectivity," Sessions said. "This country does not punish its political enemies, but this country ensures that no one is above the law."
Thanks for reading CBS NEWS.
Create your free account or log in
for more features.