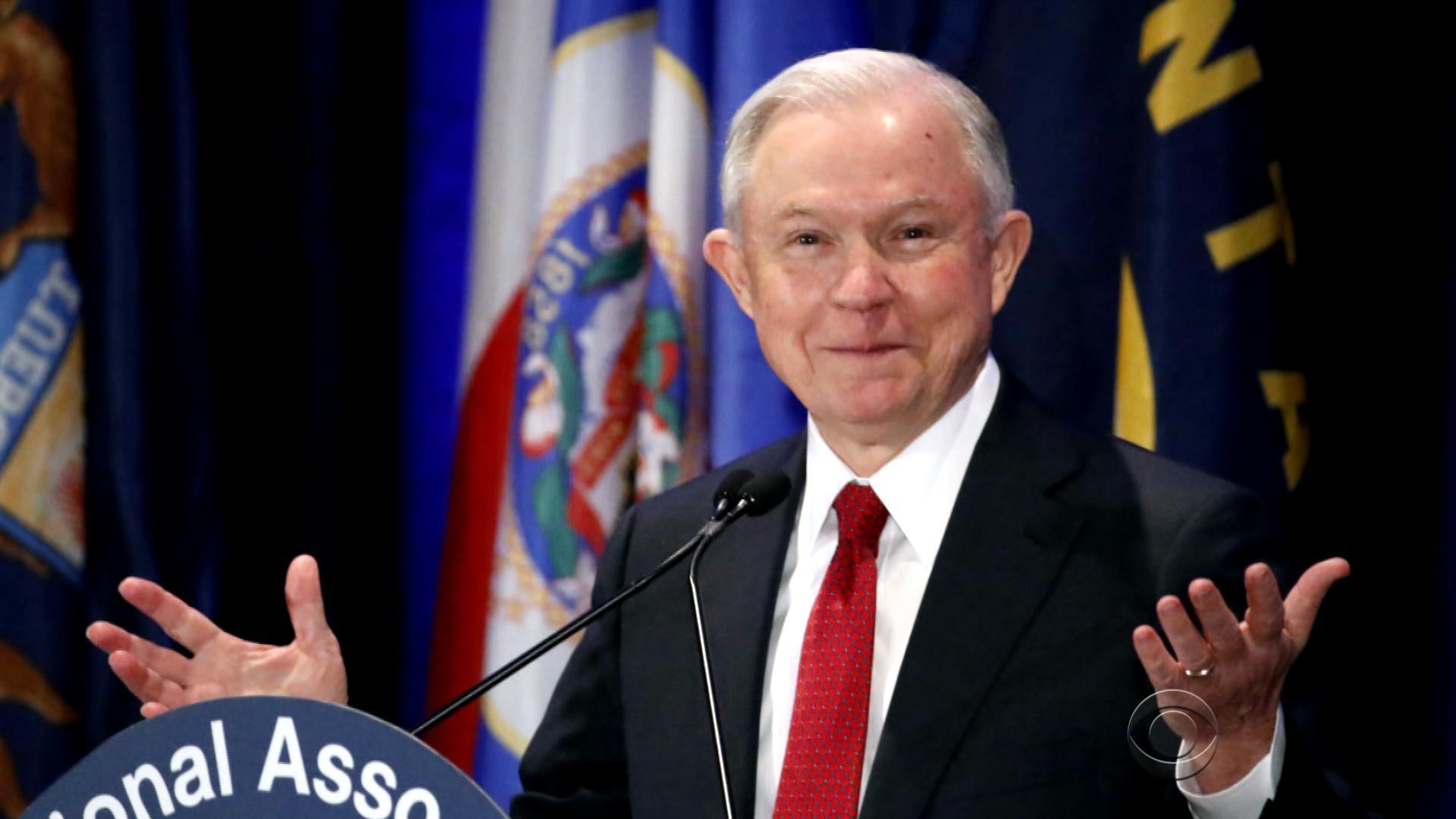 Could Attorney General Jeff Sessions face legal trouble?
WASHINGTON, D.C. -- Attorney General Jeff Sessions recused himself from investigations involving the Trump campaign, he announced at a Thursday afternoon press conference after consulting with Justice Department lawyers about his role in investigations into Russian contacts by Trump campaign associates.
Democrats are saying that Sessions' recusal is not enough and are calling for a special prosecutor.
"That is a very high bar," CBS News' chief legal correspondent Jan Crawford said. "I see no way Attorney General Sessions would be prosecuted for his testimony. To be convicted of lying to Congress, you have to give testimony that you know is false."
"Sessions said this afternoon he was thinking the question related to whether he had contacts in connection with his role as a campaign surrogate -- not as a U.S. Senator," Crawford said. "So in that context -- and when you look at actual question -- his statements would not be considered false under the law."
A spokesperson for Sessions said he won't be involved in these discussions, which means it will fall to acting deputy Attorney General Dana Boente to decide whether or not a special prosecutor -- say another U.S. attorney -- should take over the investigation.
"You're also seeing some calls for an independent 9/11- style commission to investigate any wrongdoing -- that might not rise to the criminal level," Crawford says.
President Trump issued a statement late Thursday night saying Sessions is "an honest man."
"He did not say anything wrong," Mr. Trump's statement said. "He could have stated his response more accurately, but it was clearly not intentional. This whole narrative is a way of saving face for Democrats losing an election that everyone thought they were supposed to win. The Democrats are overplaying their hand. They lost the election and now, they have lost their grip on reality. The real story is all of the illegal leaks of classified and other information. It is a total witch hunt!"
Thanks for reading CBS NEWS.
Create your free account or log in
for more features.