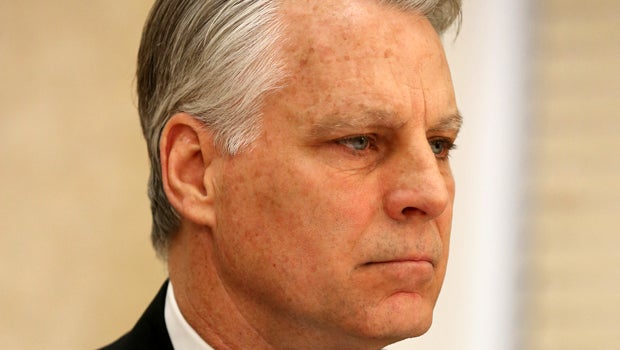 9/11 commissioner urges release of 28 secret pages
WASHINGTON --A former ambassador and congressman who sat on the 9/11 Commission is urging the release of 28 pages that have been kept secret.
Tim Roemer says the public should be allowed access to the material.
As reported on CBS' "60 Minutes" earlier this month, Roemer and others who have actually read the 28 pages describe them as a working draft similar to a grand jury or police report that includes provocative evidence -- some verified, and some not.
They lay out the possibility of official Saudi assistance for two of the hijackers who settled in Southern California. That information from the 28 pages was turned over to the 9/11 Commission for further investigation. Some of the questions raised were answered in the commission's final report. Others were not.
Appearing on MSNBC's "Morning Joe" show Thursday, Roemer says a panel investigation "did not discover" any role by "senior, high-level" Saudi government officials.
In an interview with "CBS This Morning" co-host Charlie Rose on Monday, President Obama said Director of National Intelligence James Clapper has been reviewing the material to ensure that whatever is made public does not damage U.S. national security interests.
"My understanding is that he's about to complete that process," the president said.
Rose asked Mr. Obama if he had read the 28 pages. "I have a sense of what's in there," he replied.
Four airplanes were hijacked and used in the attack on U.S. soil. Two flew into the World Trade Center in New York, another struck the Pentagon in suburban Arlington, Virginia, and a fourth crashed in Shanksville, Pennsylvania.
Thanks for reading CBS NEWS.
Create your free account or log in
for more features.