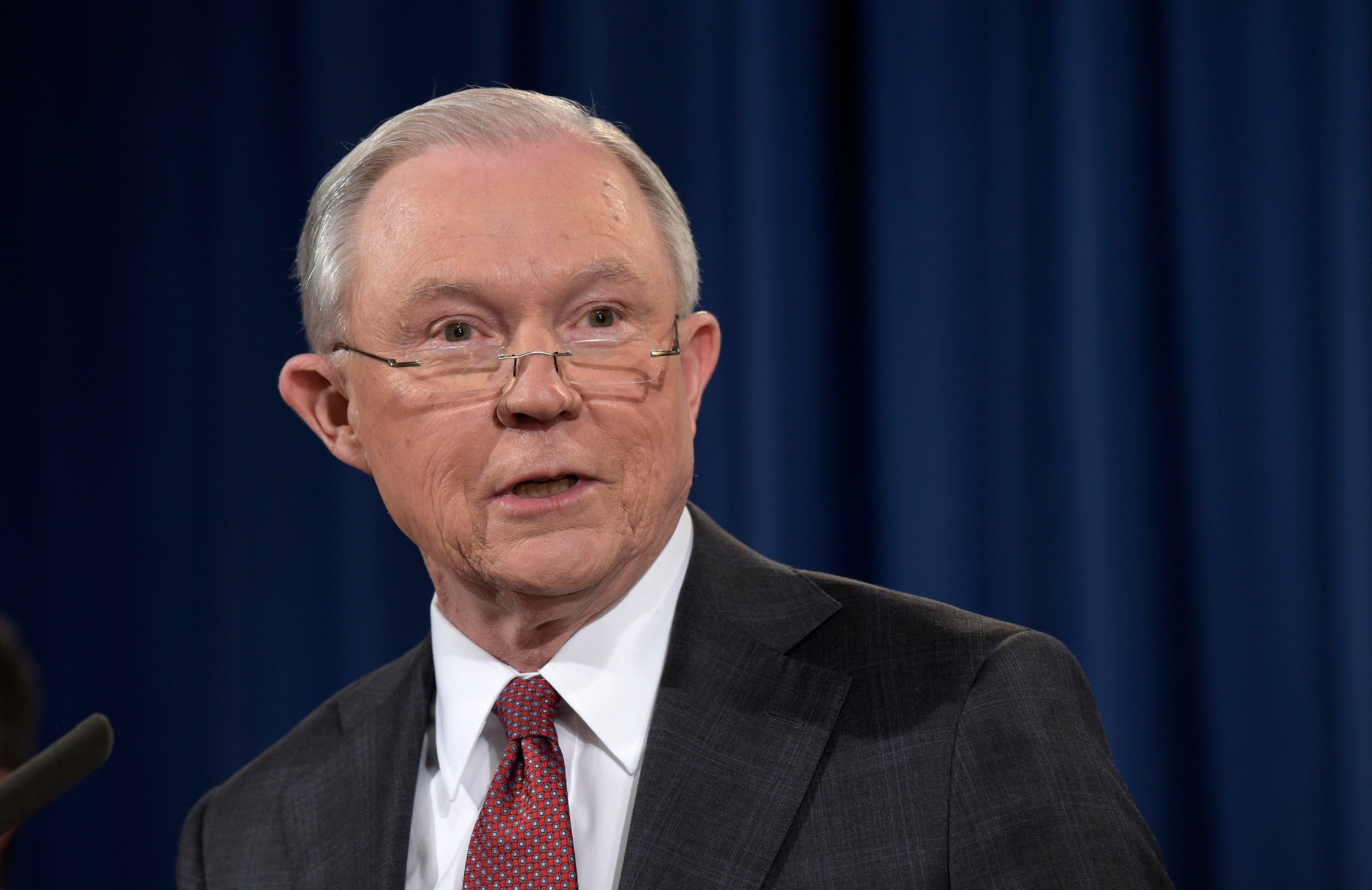 Jeff Sessions recuses himself from Trump campaign investigations - live updates
Attorney General Jeff Sessions recused himself from investigations involving the Trump campaign, he announced at a Thursday afternoon press conference after consulting with Justice Department lawyers about his role in investigations into Russian contacts by Trump campaign associates.
His feeling, he said, was that he did not feel like he should investigate a campaign he had had a role in.
He defended himself against claims that he provided "incorrect and false" information about his contact with Russian Ambassador Sergey Kislyak, noting that he was "taken aback" by the line of questioning and in retrospect should have "slowed down" and answered more carefully.
He recalled a few details from the meeting with Kislyak -- mainly that their conversation over Ukraine had grown testy -- Kislyak maintained that Russia had done nothing wrong.
The acting deputy attorney general is Dana Boente, who was formerly the acting attorney general after Sally Yates was forced to resign over her comments about the president's travel ban. This case, however, will likely be handled by Rod Rosenstein, once he's confirmed as the new deputy attorney general.
Here's our live blog of Sessions' news conference:
---
4:22 p.m. ET After taking his final question, Sessions exited the press conference.
4:20 p.m. ET After the final question of the press conference, Sessions said he was "taken aback" by questions about meetings with Russian officials during his confirmation hearing, which is why he answered the way he did.
"With retrospect, I should have slowed down and said I did meet with one Russian official and that was the Russian ambassador," he said.
4:19 p.m. ET Sessions said his staff did share with the White House counsel earlier Thursday that he intended to recuse himself -- despite the White House's position that Sessions did not need to recuse himself in these matters.
"They don't know the rules, the ethics rules, most people don't," Sessions said of the White House. "But when you evaluate the rules I feel like I am -- I should not get involved investigating a campaign I had a role in."
4:17 p.m. ET Taking questions from reporters, Sessions said he does not believe he discussed political matters with Kislyak and that he does not recall any meetings with the Russian ambassador outside of the two meetings that have been discussed today.
"I don't recall any specific political discussions," Sessions said, though he added that ambassadors "are pretty gossipy."
4:14 p.m. ET Sessions said his staff suggested recusal and that he agreed with their assessment, saying he will recuse himself from any investigations involving the Trump campaign, current or future.
"I have recused myself in the matters that deal with the Trump campaign," he said, clarifying that this meant he would recuse himself from "any existing or future investigations" involving or relating to the Trump campaign.
4:11 p.m. ET Sessions defended his answers on Russian contact during his confirmation hearing, calling "the idea that I was part of a 'continuing exchange of information'" between Trump campaign officials and the Russian government "totally false."
"My reply to the question of Sen. Franken was honest and correct as I understood it at the time," he said.
4:08 p.m. ET Attorney General Sessions has entered the room.
Thanks for reading CBS NEWS.
Create your free account or log in
for more features.