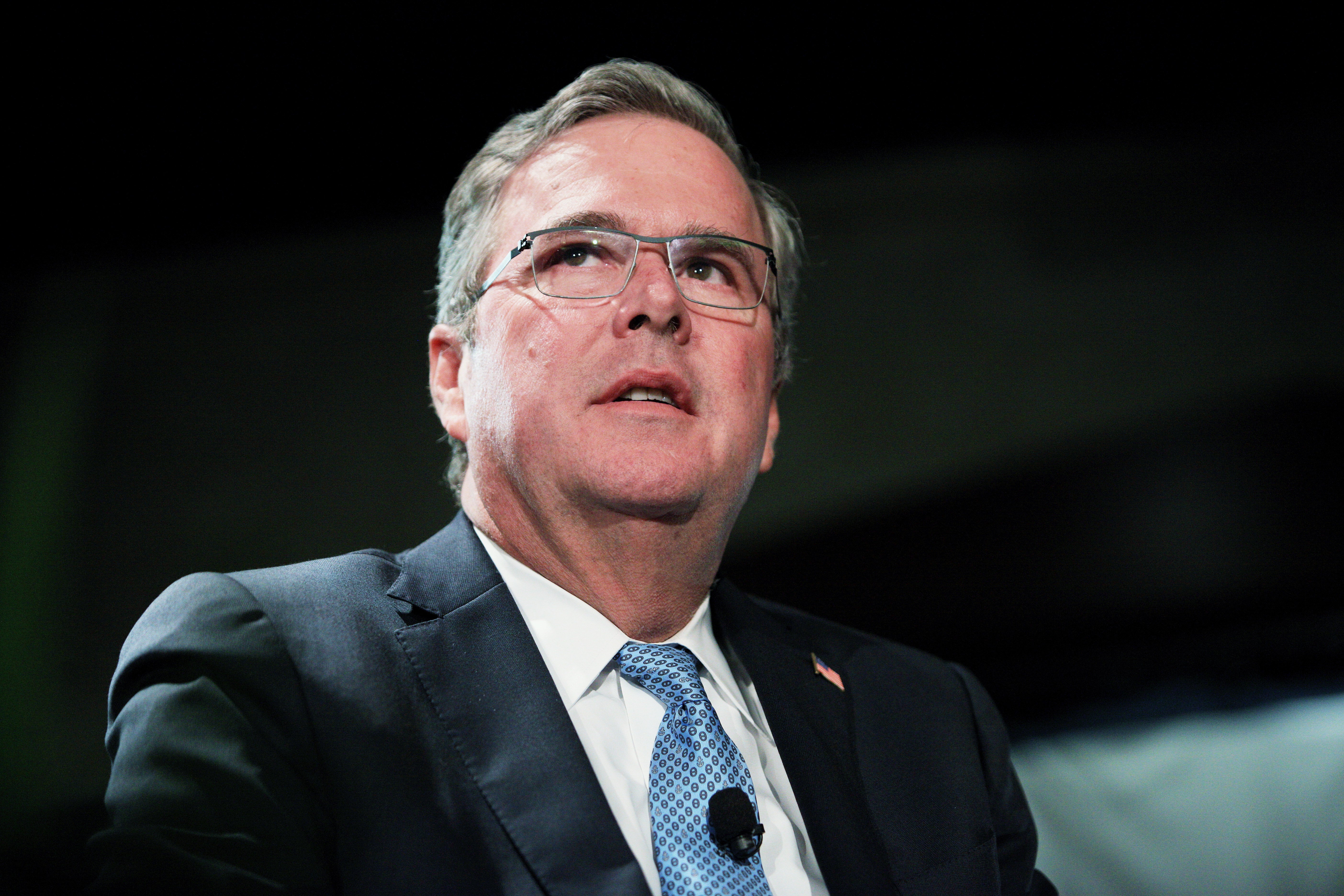 Jeb Bush defends calling illegal immigration an "act of love"
Former Gov. Jeb Bush, R-Fla., defended his controversial characterization of illegal immigration as an "act of love" on Thursday, urging Americans to have some "sensitivity to the immigrant experience."
Bush, who has counseled Republicans to embrace comprehensive immigration reform despite broad opposition among conservative activists, said Sunday that people who come to America to provide for their families should be treated more leniently than those who overstay their visas. "They crossed the border because they had no other means to work to be able to provide for their family," he said. "Yes, they broke the law, but it's not a felony. It's an act of love. It's an act of commitment to your family."
Bush seemed aware that he was treading on sensitive ground, prefacing his remarks by saying, "I'm going to say this, and it'll be on tape and so be it."

Sure enough, the comment set off a furor of condemnation from conservatives who have insisted on a fully secured border as a precondition of any broader immigration reform efforts. And although Bush did not repeat the "act of love" remark on Thursday at the annual Prescott Bush Award dinner, he doubled down on his general theme.

"This past weekend, I made some statements about immigration reform [that] generated a little more news than I anticipated," Bush said, according to various news reports. "You know, I've been saying this for the last three or four years, I said the exact same thing that I've said regularly...And the simple fact is, there is no conflict between enforcing our laws, believing in the rule of law and having some sensitivity to the immigrant experience, which is part of who we are as a country."

Bush portrayed immigration reform as the humane thing to do, saying it is "not an American value to allow people to stay in the shadows." But he also said it would also be a booster shot for the U.S. economy.

"To be young and dynamic again we have to be young and dynamic again," Bush said. People should see "immigration reform not as a problem, but as a huge opportunity."

Bush, the brother and son of former presidents, is believed to be considering a presidential run in 2016. If he runs, he'd be strengthened by his family's deep ties to donors and party leaders, and polls currently place him among the top crop of potential GOP contenders. But his occasional moderation has also put him at odds with significant elements of the GOP base.




Thanks for reading CBS NEWS.
Create your free account or log in
for more features.