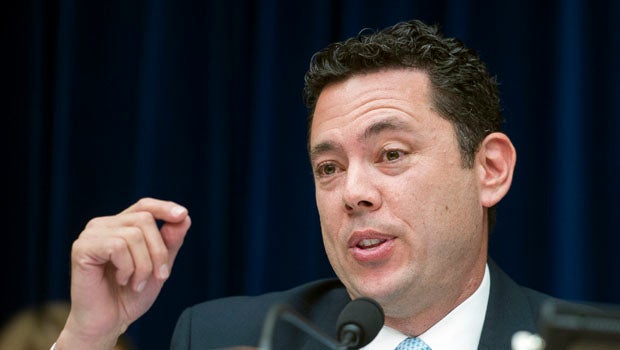 Jason Chaffetz to launch House Speaker bid
Rep. Jason Chaffetz, R-Utah, will launch a bid for House Speaker, CBS News has learned.
The Oversight Committee chairman will compete against House Majority Leader Kevin McCarthy, R-California, for the speakership position, which John Boehner will vacate at the end of the month.
In an interview with conservative talk radio host Sean Hannity, Chaffetz offered praise for the retiring Boehner, but added that he was "tired of not actually getting to the end zone."
"I want to actually change the trajectory," the Utah Republican, in his fourth Congressional term, told Hannity Friday afternoon. "I don't want to say we coulda, woulda, shoulda. I want to score touchdowns."
Chaffetz's run for the top seat comes just as McCarthy continues to receive flak for comments that politicized the House's select panel investigating 2011's Benghazi terror attacks.
"Everybody thought Hillary Clinton was unbeatable, right?" McCarthy, the favored candidate to replace the retiring House Speaker, told Fox News early this week. "But we put together a Benghazi special committee, a select committee. What are her numbers today? Her numbers are dropping. Why? Because she's untrustable. But no one would've known any of that had happened had we not fought and made that happen."
The remarks caused a ripple of unease among House conservatives, who, according to CBS News Congressional Correspondent Nancy Cordes, like McCarthy personally but who already had concerns about the Californian's conservative bona fides. Some now fear that he doesn't have the persuasive speaking ability needed to be Speaker, a role that requires one to be a chief spokesman for the House GOP conference.
Chaffetz also bashed the majority leader on CNN, saying that it was an "absolute inappropriate statement. It is not how this started. We wanted to get to the truth of it."
Of McCarthy's chances at the speaker position, Chaffetz said that he didn't believe the remark "necessarily disqualifies [McCarthy]," but it was still "an absolute terrible statement."
Chaffetz will appear on Fox News Sunday this week to make an official announcement on his decision to run for House Speaker.
The closed-door leadership elections are scheduled for next Thursday.
Thanks for reading CBS NEWS.
Create your free account or log in
for more features.