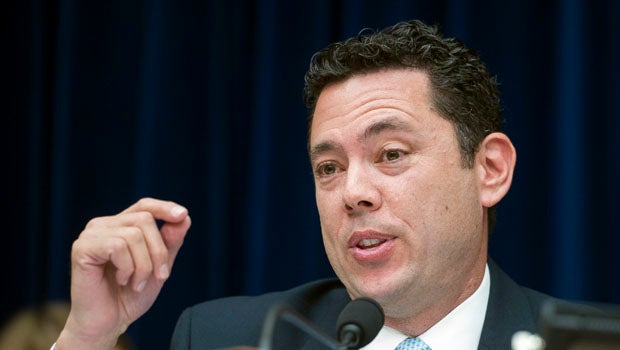 Jason Chaffetz says people have to choose between new iPhone and health care
In defending the new Republican plan to repeal and replace the Affordable Care Act, Utah Rep. Jason Chaffetz suggested in an interview with CNN on Tuesday that lower-income Americans could face a choice between a new iPhone and their health-care insurance.
Citing the Kaiser Foundation, host Alisyn Camerota had asked Chaffetz whether it worried him that fewer people would be covered under the Republican bill.
"We're always worried," he replied. "But what we want to do is make sure that people have access to the quality health care that they want."
"Access," Camerota pointed out, "doesn't equal coverage," and lower-income people could find themselves without coverage.
Chaffetz countered that the GOP plan gets rid of the individual mandate and argued that Americans have choices. "[M]aybe rather than getting that new iPhone that they just love and they want to go spend hundreds of dollars on that, maybe they should invest in their own health care," he said on CNN's "New Day." "They've got to make those decisions themselves."
Later in the day, on Fox News, he conceded that he hadn't made the point "as smoothly as I possibly could," but he reiterated that "people need to make a conscious choice, and I believe in self-reliance."
Thanks for reading CBS NEWS.
Create your free account or log in
for more features.