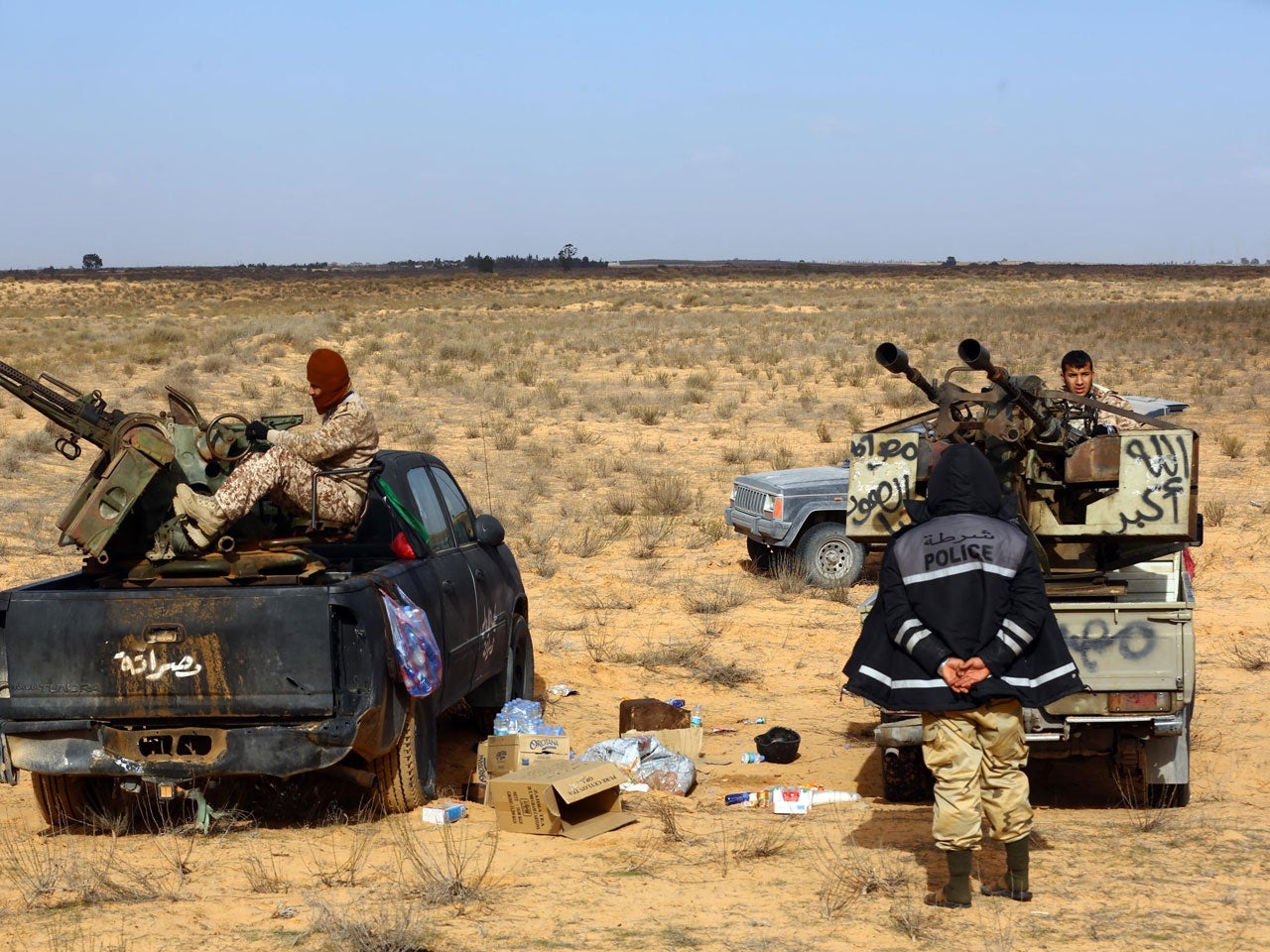 ISIS Libya affiliate claims to kidnap Christians
CAIRO - A Libyan affiliate of the Islamic State of Iraq and Syria (ISIS) has claimed the abduction of 21 Coptic Christians and released pictures of the captives.
The claim and photos were posted Monday on jihadi forums used by ISIS supporters. The Egyptian workers were seized last month in the central Libyan city of Sirte.
"The soldiers of the Islamic State in the province of Tripoli hold captive 21 Christian crusaders," the photo caption read, using a the name the group uses for itself.
Abu Makar, an Egyptian priest from the workers' hometown of Samalout, in southern Egypt, confirmed that the pictures are of the captives. A Coptic activist, Magdi Malak, said that he met with families of the captives and that they confirmed the authenticity of the pictures.
Libya has descended into chaos more than 3 years after a U.S.-backed uprising toppled the country's longtime dictator Muammar Qaddafi, as various tribes, militias, political parties and religious groups battle for power.
The problem has been particularly acute in the country's east, where several Islamist groups are reported to have been battling for control.
African leaders urged Western countries to intervene in Libya at a security summit in Dakar last month.
French forces largely expelled al Qaeda-linked insurgents from northern Mali in 2013 and some fled to Libya.
Late last year, Gen. David Rodriguez, the head of the U.S. Africa command, warned that ISIS had begun setting up training camps in the country's east.
"It's mainly about people coming for training and logistics support right now, for training sites," he said. "Right now it's just small and very nascent and we just have to see how it goes."
Thanks for reading CBS NEWS.
Create your free account or log in
for more features.