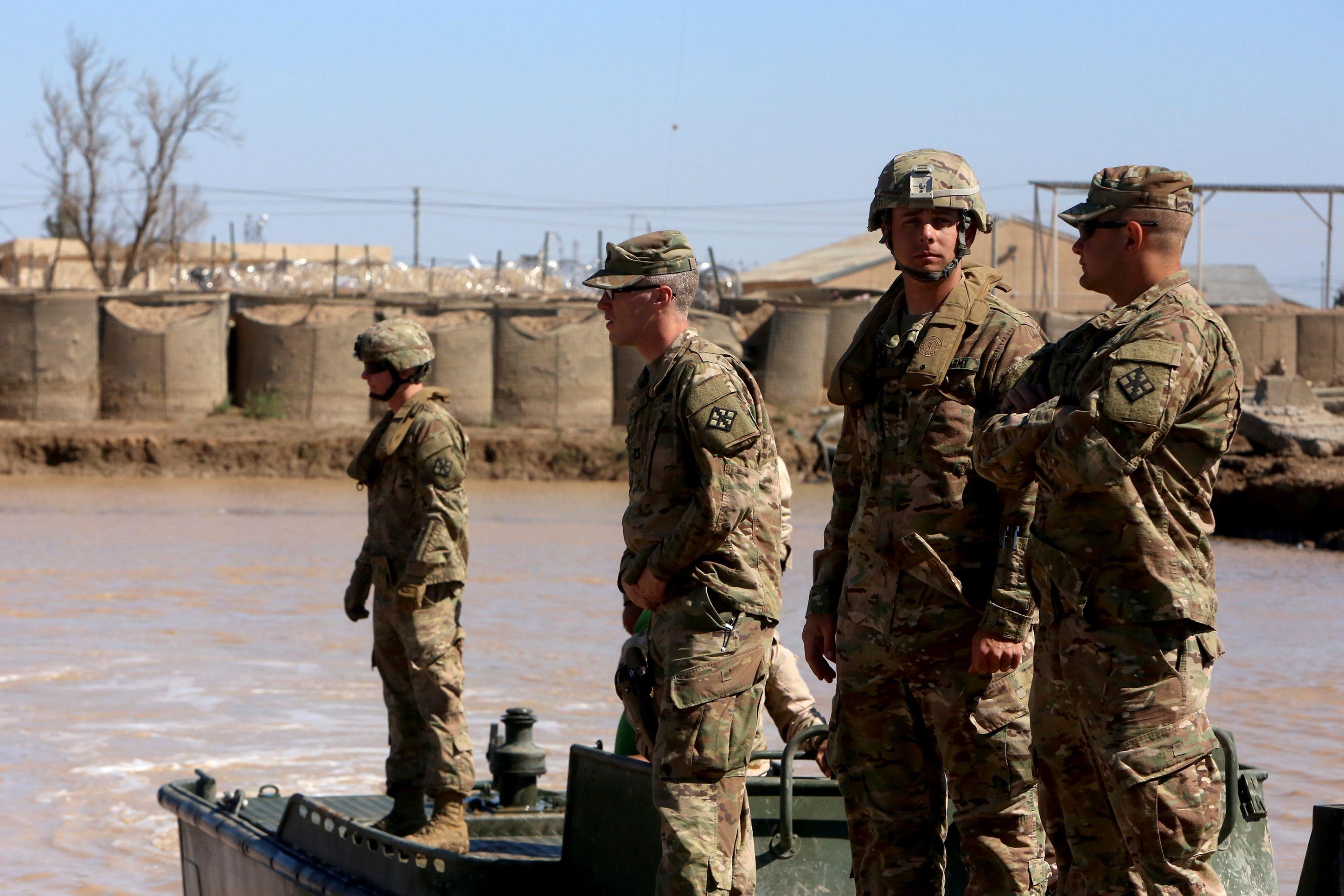 ISIS beaten, U.S. troops reportedly start Iraq drawdown
An Iraqi government spokesman and U.S. contractors in the country told the Associated Press on Monday that American forces had begun a drawdown from Iraq following Baghdad's declaration of victory over ISIS militants. Government spokesman Saad al-Hadithi said "the battle against Daesh has ended and so the level of the American presence will be reduced." Daesh is the Arabic language acronym for the Islamic State of Iraq and Syria (ISIS).
U.S. military spokesman Col. Ryan Dillon did not deny the report to CBS News, but would only say that the U.S.-led military coalition's presence in Iraq "will be conditions-based, proportional to the need" and determined "in coordination with the government of Iraq."
Al-Hadithi stressed to the AP that the drawdown is still in its early stages and at present does not mark the beginning of a complete withdrawal of U.S. forces.
The United States first launched airstrikes against ISIS in Iraq in August 2014 and in the following years closely backed key Iraqi military victories, including the retaking of Mosul, Iraq's second-largest city.
ISIS swept across vast swaths of northern Iraq and neighboring Syria in the summer of 2014, carving out its own self-styled Muslim "caliphate." It has now lost control of all significant population centers that it held in both countries.
Western contractors at a U.S.-led coalition base in Iraq were the first to tell the AP on Monday that American troops had started to drawdown from the country. They said U.S. soldiers, weapons and equipment were being transported out of Iraq and sent to Afghanistan.
The claim that resources were being redeployed from Iraq to Afghanistan is significant, as America's longest running war in that country has failed to stop both Taliban and ISIS extremists from seizing territory in recent years. The Taliban now controls more ground than it has at any point since the Islamic extremist regime was toppled as Afghanistan's central government by the 2001 U.S. invasion.
The contractors said dozens of American soldiers had left Iraq on daily flights over the past week.
Two Iraqi officials told the AP that the U.S.-led coalition had reached an agreement to draw down its troops in Iraq for the first time since the war against ISIS was launched over three years ago
An AP reporter at the base saw troop movements matching the officials' account.
The contractors and officials spoke on condition of anonymity in line with regulations and declined to reveal the exact size of the drawdown.
Thanks for reading CBS NEWS.
Create your free account or log in
for more features.