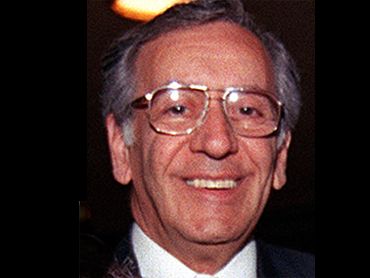 Inventor William Mallow Dies At Age 72
The man credited with inventing clumping cat litter and perfecting Liquid Paper correction fluid was remembered Thursday by family and friends as a gifted scientist whose work found wide use.
Polymer chemist William Mallow also worked on the space shuttle's heat-resistant tiles, developed a way to artificially age Scotch whiskey and improved the rubber skin used on robot dinosaurs at Walt Disney World.
Mallow, a native of Akron, Ohio, died of leukemia at age 72 in a San Antonio hospital Tuesday. He worked for the Southwest Research Institute in San Antonio until his 1998 retirement.
"Bill was a unique, energetic individual with an ability to use chemistry to create some very practical and down-to-earth products. He was a people's chemist with an enthusiasm and love for invention that he shared with everyone," said Dr. Robert Bass, a colleague at the Southwest Research Institute.
Mallow developed cat litter that clumped together around urine and other waste, allowing the box to be cleaned daily with ease.
While at the institute, Mallow also helped Liquid Paper inventor Bette Nesmith Graham refine her creation. She, by the way, is the mother of Mike Nesmith, of the 60s pop group The Monkees.
The U.S. Air Force veteran's latest project was a slippery gel dubbed the Mobility Denial System. Designed to foil attacks on government buildings and control crowds, it can be sprayed on any surface and causes people to slip and fall and prevents vehicles from getting traction.
It could be deployed by the U.S. Marine Corps next year.
Mallow's funeral is scheduled for Friday.
Thanks for reading CBS NEWS.
Create your free account or log in
for more features.