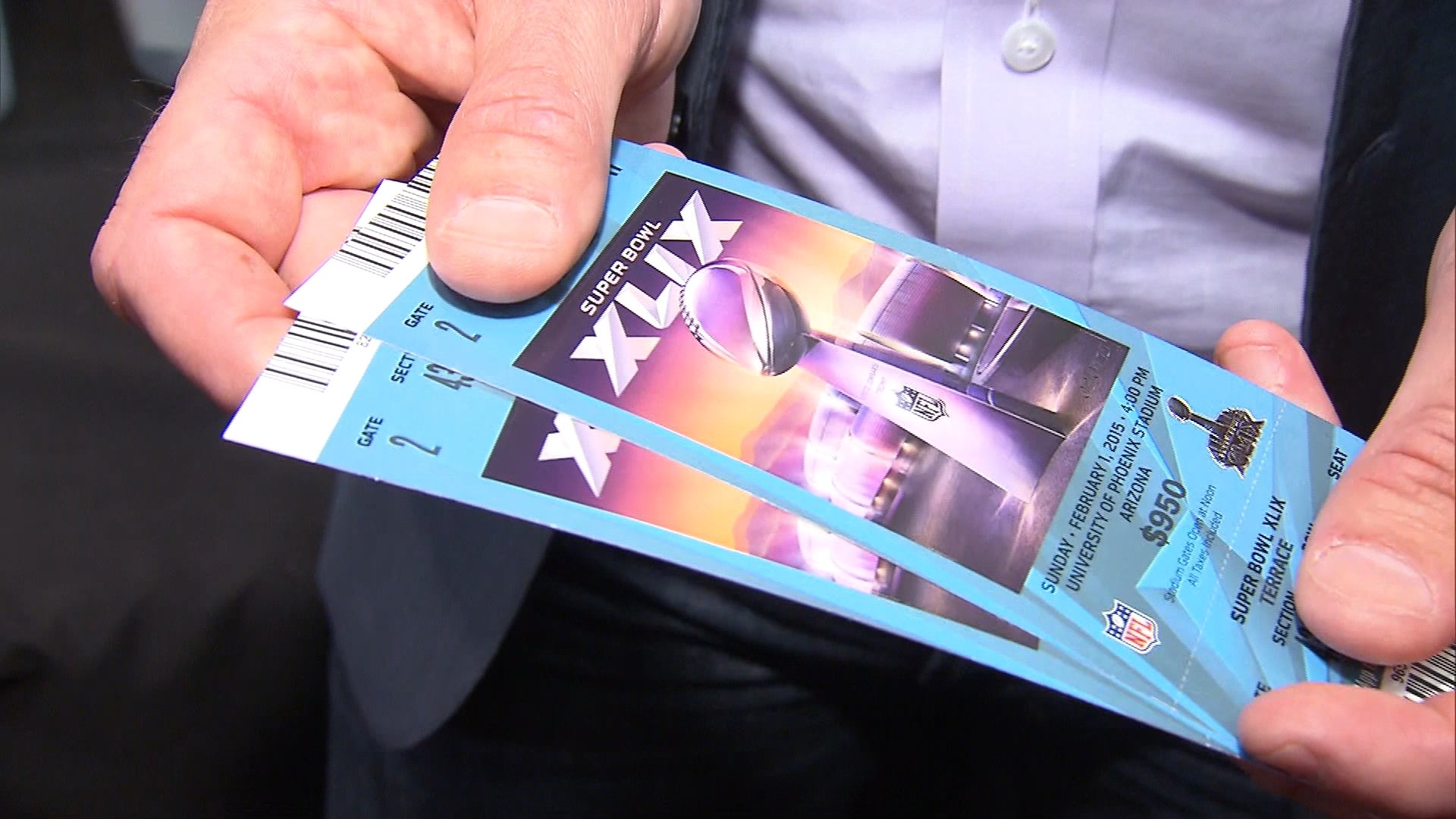 Inside StubHub ticket operation for Super Bowl 2015
Super Bowl tickets can still be yours, but the price is nothing short of astronomical. On StubHub, they start at more than $7,000 and the top seats are going for more than $40,000.
StubHub is the world's largest source for second-hand tickets, and CBS News correspondent Carter Evans got an inside look at their operation and how far the company is going to protect buyers for the big game.
"Tickets are coming from all over the world. Tickets have to get to this one place where we collect all the tickets," StubHub director of field operations and special events Gary Rosoff said. "So that on Sunday, people come in to collect their ticket, they're getting the right ticket."
It's not the usual process for StubHub. The San Francisco company does 80 percent of its regular business these days connecting buyers and sellers of event tickets electronically.
"The Super Bowl has no electronic tickets, so it's all what we would call 'hard stock,'" StubHub interim president Noah Goldberg said.
He said, in many ways, StubHub was built for events like the Super Bowl, where the average person has a hard time getting a ticket.
"I think in a lot of cases, people just assumed that it was not an option, and I think in some cases, people took their chances out in front of the venue with whoever was out there," Goldberg said.
The difference between purchasing tickets outside the stadium and finding a seller on StubHub, he said, is safety and trust.
Goldberg believes his company paved the way for popular sharing economy sites like Uber and AirBnB. Like those companies, StubHub has its detractors -- people who say it's just a form of digital scalping.
"To me, scalping happens when either somebody doesn't get what they paid for, they got taken advantage of, or they don't have choice and transparency around what's available," he said. "For us, we've been all about trying to make that possible."
On StubHub, buyers can usually pick their seats and shop for prices they're willing to pay, while the company gets an average 25 percent commission.
But others say the secondary market makes tickets so expensive, true fans are priced out.
"The secondary market makes a market available, makes the tickets available. The prices get set by the supply and demand," Goldberg said. "If there's a lot of demand, and very little supply, prices are going to be really high."
Demand is certainly not lacking for the Super Bowl. Just days before the game, most tickets on StubHub are selling for more than $10,000 each, and Goldberg estimated 10 to 15 percent of the stadium crowd will get their tickets through his site -- which he said would amount to millions and millions of dollars worth of tickets.
"They are worth more than their weight in gold," he said.
Making sure all those transactions are legitimate is the job of StubHub Director of Trust and Safety, Joseph Asaro.
He and his team are able to watch the transactions in real time and search for anything out of the ordinary.
"We're looking for abnormalities within the transactions," Asaro said. "If anybody sees something that's out of whack, we wanna make sure that we get our hands on it."
The team is made up of former cops, prosecutors and even Secret Service agents. In the case of the Super Bowl, they're helped by a ticket stock that is virtually impossible to counterfeit.
"These tickets are made at or better than the standard that the federal reserve uses for cash," Asaro said.
And in Arizona, they're guarded the same or better than cash.
"We're going to make sure that overnight, those tickets are safe and are going be back here tomorrow morning, and we're going to start the process all over again," Rosoff said.
It's a process that doesn't end till fans pick up their tickets.
Thanks for reading CBS NEWS.
Create your free account or log in
for more features.