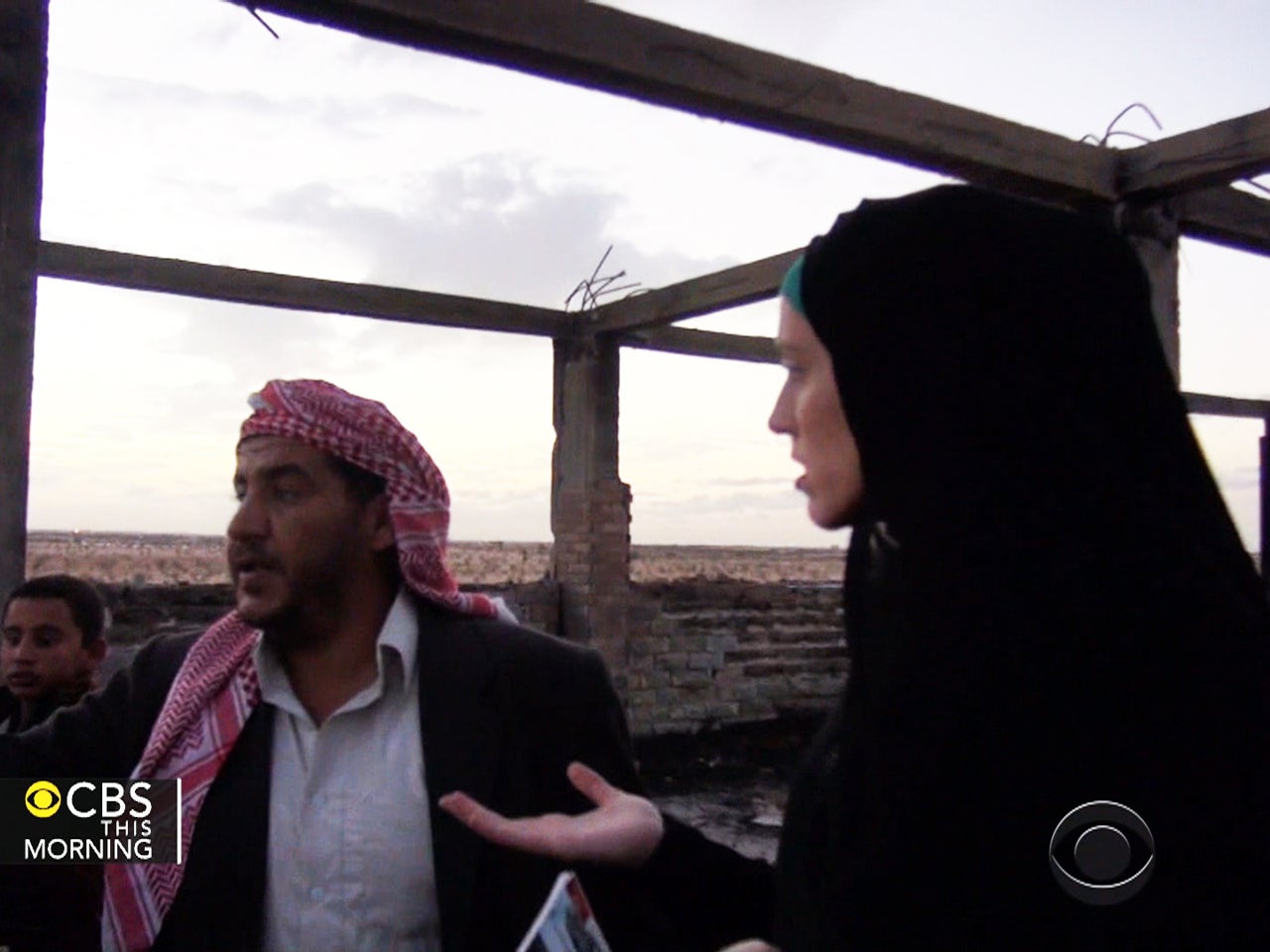 Inside Egypt's crackdown on Islamist militants
In a government crackdown on Islamist militants in Egypt, soldiers and police have fought radical forces for the last four months in the Sinai Desert, near Israel's border.

CBS News is the first television organization to enter the region since the fighting began. Clarissa Ward shared a firsthand look at the violence on "CBS This Morning."

Journalists, she reported, are strictly prohibited from traveling to Sinai, so CBS News went in undercover to see the situation.


An insurgency is raging in Egypt. Propaganda videos by Islamic extremists show one attack after another on Egyptian security forces in Sinai.

CBS News traveled through the desert along Israel's border to the front line in what Egypt calls its war on terror. Ward and her team saw house upon house leveled, cars and tractors burned -- evidence of a scorched-earth policy by Egyptian forces.

The owners of one destroyed home were too scared to appear on camera.

According to family members, tanks began firing artillery shells onto the house early one morning, leaving massive destruction from the shells. And residents there told CBS News that this isn't the first time this has happened, that more than 60 other houses have been hit in the same way .

Later, CBS News met Abu Eid. He said his home had been torched in a military raid. He insisted that he has nothing to do with the insurgency. Asked if he thought it could happen again, he said, "It could happen again and again. I don't have any hope."

In a remote desert location, CBS News met the brother of the most wanted man in Sinai -- the leader of the Ansar Beit Al-Maqdis jihadist group. He asked CBS News not show his face. He said, "If my brother is a terrorist, I thank him. They burn our houses, who else will defend us?"
CBS News' Clarissa Ward asked, "So you see your brother as a hero?"
He replied, "Not just my brother. We treasure anyone who defends our children."

"Most of the people we met in Sinai don't support the insurgency," Ward reported on "CBS This Morning." "But there's growing anger about the brutality of the army's crackdown and concerns that it may be backfiring."

Thanks for reading CBS NEWS.
Create your free account or log in
for more features.