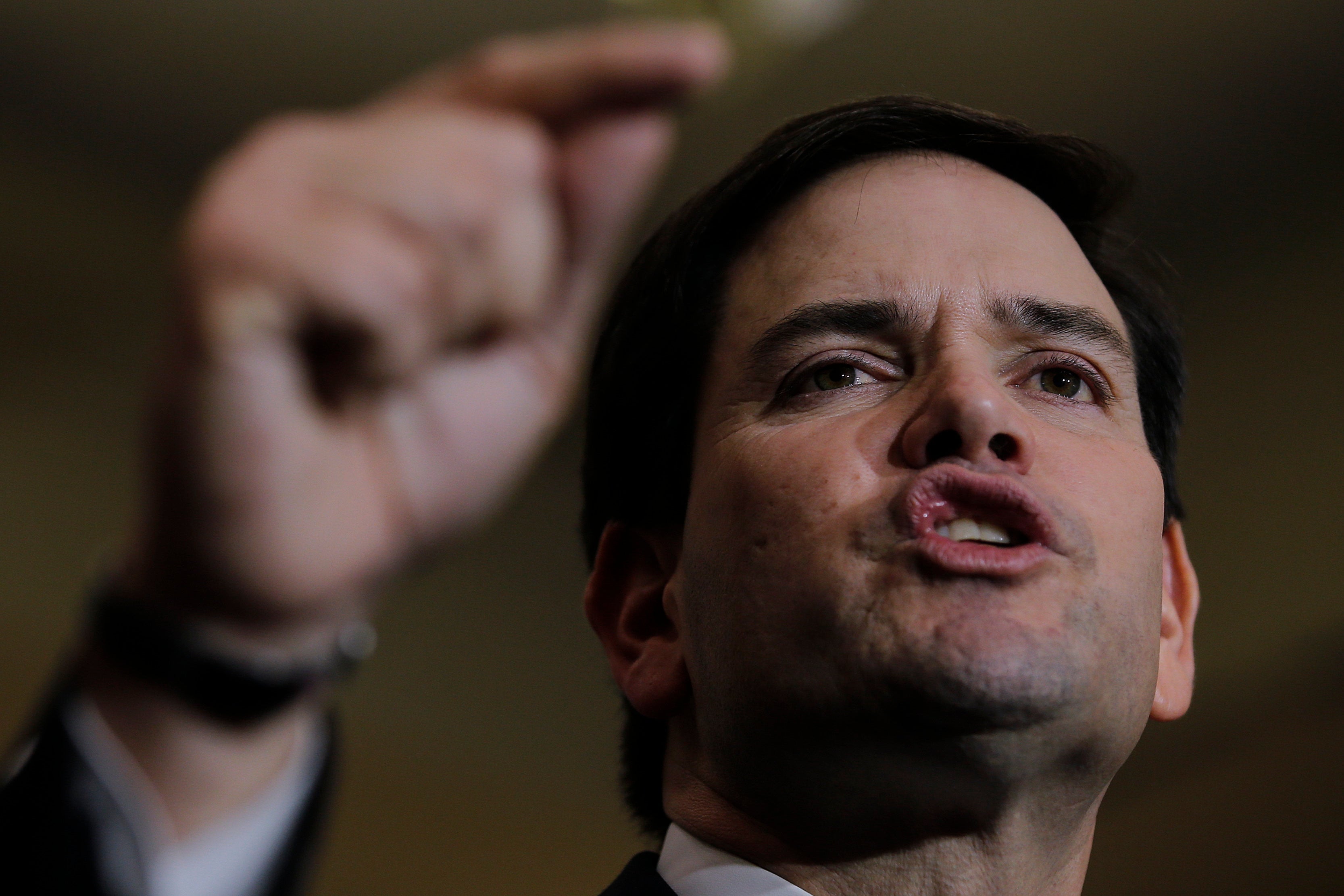 In South Carolina, Marco Rubio accuses Ted Cruz of Iowa voter deception
Republican presidential candidate Marco Rubio, coming off a fifth place finish in New Hampshire's Republican primary contest, slammed Ted Cruz for the rival campaign's deception of voters during last week's Iowa caucuses.
"His campaign was sending out recorded calls to activists in Iowa telling them Ben Carson has dropped out, inform everyone at the caucus site," Rubio told CBS News' Major Garrett Wednesday. "It was a concerted effort that I'm sure they planned to execute on something in order to influence the election."
Rubio was referring to the false rumor Cruz's campaign propagated by implying Carson was withdrawing from the presidential race, just as Iowa residents convened for caucus night. Carson blamed Cruz for his single-digit finish in the early-voting state, saying that the move was just another example of "Washington ethics" at work.
The Cruz campaign denied Rubio's claim it made anti-Carson robocalls in Iowa. "It's simply false," said Cruz spokeswoman Catherine Frazier.
But Frazier confirmed campaign staffers did call volunteers to spread the rumor Carson was ending his campaign.
According to Carson, Cruz has apologized to the candidate and has said that "he's sorry that this happened."
Despite the apology, Rubio, whose Iowa momentum slowed considerably in New Hampshire after a shaky debate performance on Saturday, kept up the criticism of Cruz.
"I think that's evidence of a campaign and of a candidate that's willing to do -- in this case -- or say anything to win," Rubio said in his interview. "And I think that's real problematic."
He added: "I think that we'll be revisiting this issue in South Carolina."
Rubio further defended Carson as a candidate who "deserves more respect than what Ted and his campaign gave him."
"Ben has never said an ill word about anyone in this race," Rubio said. "I mean, you talk about someone that's never struck a blow against anyone in this race, who has conducted himself with class and with dignity, whose family are phenomenal people. It's Ben Carson."
Of his own campaign fumbles, Rubio later told reporters that he would try to put his debate performance behind him moving forward.
"I'm going to South Carolina and we're going to work really hard," the GOP candidate said. "I think we'll get past it."
When asked if he would compare his debate fumble to former Texas Gov. Rick Perry's infamous 2012 "oops" moment where he forgot a talking point mid-debate, Rubio responded: "There's a big difference. He couldn't remember what he wanted to say. Apparently, I remembered it too well."
Thanks for reading CBS NEWS.
Create your free account or log in
for more features.