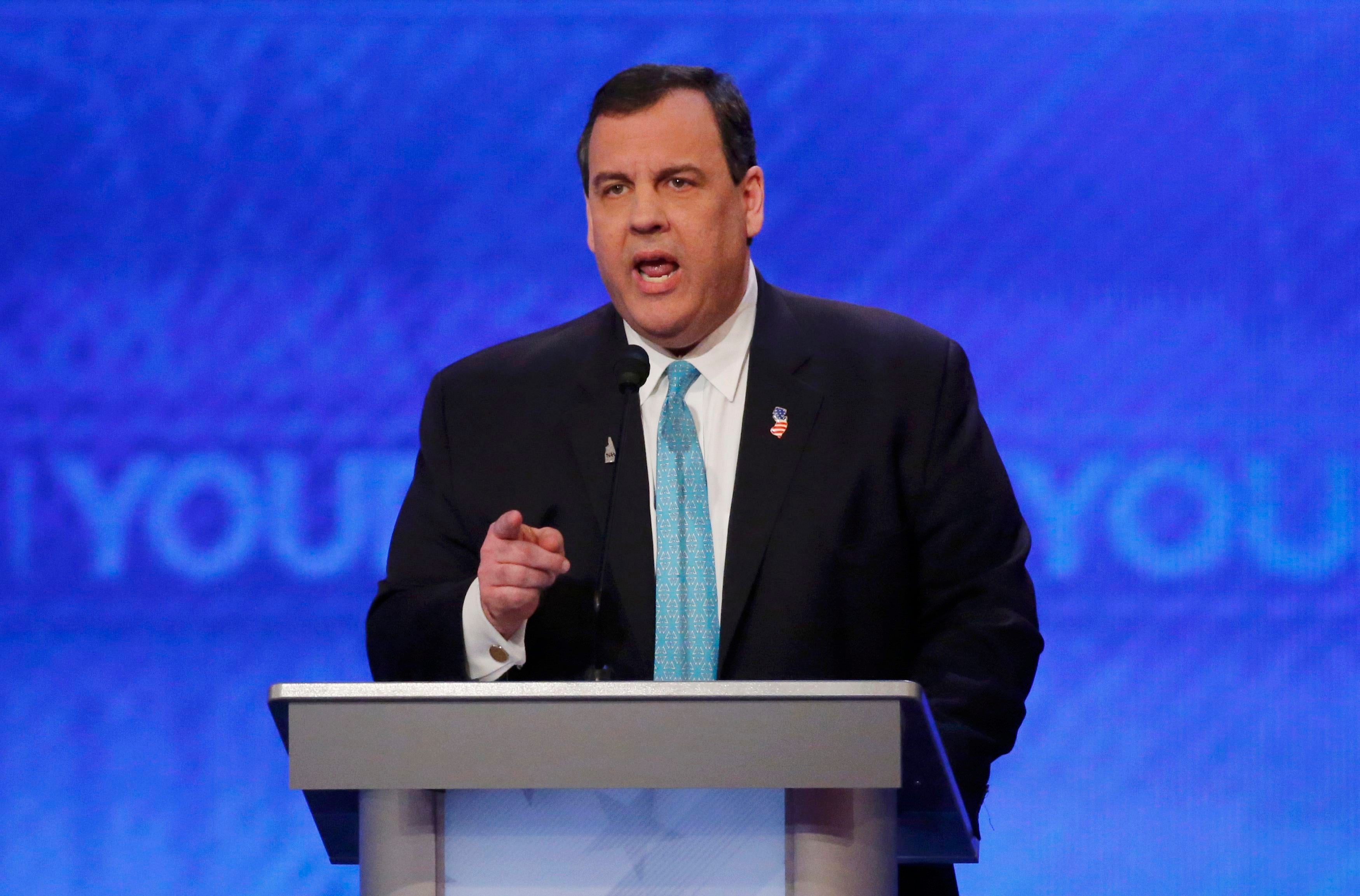 Chris Christie rips into Marco Rubio's "memorized 25-second speech"
Chris Christie attacked Marco Rubio at Saturday night's GOP debate, slamming the Florida senator's "30-second memorized speeches."
Rubio had a talking point he repeated several times, which the New Jersey governor used to mock him.
It began when Rubio was asked to name some of his accomplishments in the Senate -- an allusion to the fact that former Pennsylvania Sen. Rick Santorum, who endorsed Rubio last week after dropping out of the race, had trouble doing so.
Rubio seemed prepared for the response, ticking off some of his legislative efforts: "From protecting the people of Florida from eminent domain abuse to bringing accountability to the VA to the Girls Count Act, to sanctioning terrorist groups -- I'm proud of my service in the United States Senate and before that in the legislature."
He added, tangentially, a request to "dispel once and for all with this fiction that Barack Obama doesn't know what he's doing."
"He knows exactly what he's doing," Rubio said. "Barack Obama is undertaking a systematic effort to change this country, to make America more like the rest of the world. That's why he passed Obamacare, and the stimulus, and Dodd-Frank, and the deal with Iran. It is a systemic effort to change America."
To Rubio's attempts to defend his record, Christie fired back that the senator wasn't even present in the Senate to vote on one of the bills he had listed.
"When you talk about the Hezbollah sanction act that you list as one of your accomplishments, you just did, you weren't even there to vote for it," Christie said. "That's not leadership, that's truancy."
Rubio then lobbed an attack directly at Christie's governorship, noting that New Jersey has been "downgraded nine times in their credit rating."
But then the Florida senator repeated a familiar turn of phrase, delivering a near-verbatim speech from the lines used just minutes before.
Rubio continued, "I would add this. Let's dispel with this fiction that Barack Obama doesn't know what he's doing. he knows exactly what he's doing. He's trying to change this country."
"I think that anyone who believes what Barack Obama isn't doing what he's doing on purpose doesn't understand what we're dealing with here," he said. "This is a president who is trying to change this country."
Christie jabbed at his rival for repeating phrase, telling the debate audience that "that's what Washington, D.C. does."
"The drive-by shot at the beginning with incorrect and incomplete information and then the memorized 25-second speech that is exactly what his advisors gave him," Christie said. "See, Marco, the thing is this: When you're president of the United States, when you're governor of a state, the memorized 30-second speech where you talk about how great America is at the end of it doesn't solve one problem for one person."
Rubio went on to repeat the line at least twice more in the next five minutes, adding in another slap at Christie's response to the massive snow storm that hit the East Coast late last month.
"Chris, your state got hit by a massive snowstorm two weeks ago and you didn't even want to go back. They had to shame you into going back, and then you stayed there for 36 hours and then he left and came back to campaign," Rubio said. "Those are the facts. Here's the bottom line this notion that Barack Obama doesn't know is just not true--."
Christie, observing Rubio's repetition, then commented in wonderment: "There it is -- there it is, the memorized 25-second speech. There it is, everybody."
Thanks for reading CBS NEWS.
Create your free account or log in
for more features.