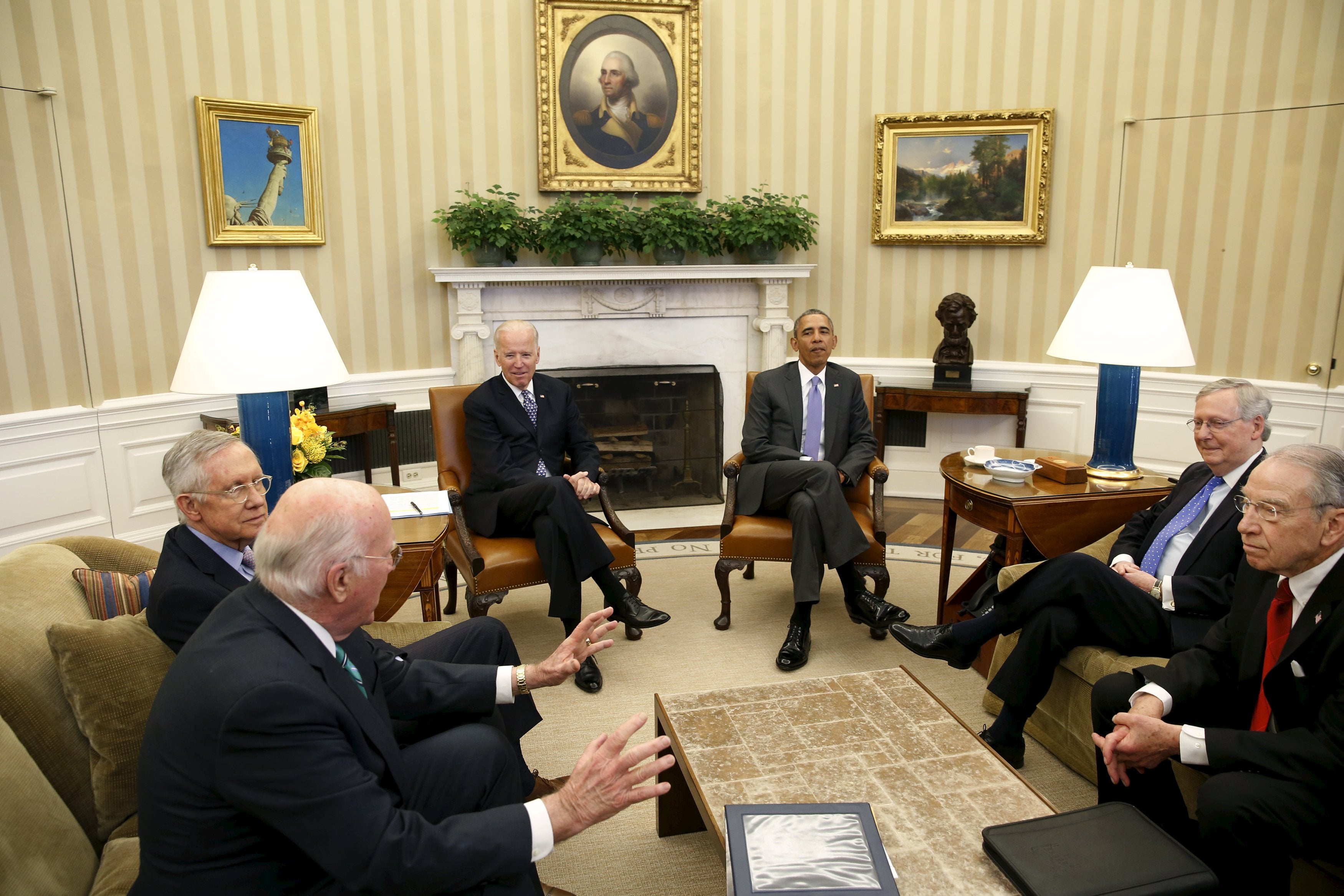 In Obama meeting, GOP holds the line on Antonin Scalia replacement
A meeting between President Obama and Senate Democratic and Republican leaders Tuesday failed to move the needle on negotiations over a Supreme Court nomination.
Senate Majority Leader Mitch McConnell reiterated after the meeting that Republicans will refuse to consider any nominee from Mr. Obama to replace Justice Antonin Scalia, who died last month.
"We're perfectly prepared to take our argument to the American people," McConnell told reporters Tuesday. "If the shoe were on the other foot, do any of you think the Democrat majority in the Senate would be confirming a Republican president's nomination in the last year of his term? Of course not. This is going to be decided by the American people, and the next president, whoever that may be, will fill this vacancy."
The outlook didn't look good even before the meeting: McConnell said on his way in that the time would be better spent discussing "ways we can work together" like tackling ongoing heroin epidemic.
The Democratic leader in the Senate, Harry Reid, told reporters after his meeting with the president, McConnell, and the Democratic and Republican leaders on the Senate Judiciary Committee that Republicans were "adamant."
"They said, 'No, we are not going to do this at all,'" Reid said. As for Democrats, he promised, "We are going to continue beating the drums. All we want them to do is fulfill their constitutional duty and do their job. At this phase they have decided not to do that. They think they are going to wait and see what President Trump will do, I guess as far as the nomination is concerned."
Reid said the president made it clear he would consider names of potential replacements from the Republicans, but they did not offer any.
Thanks for reading CBS NEWS.
Create your free account or log in
for more features.