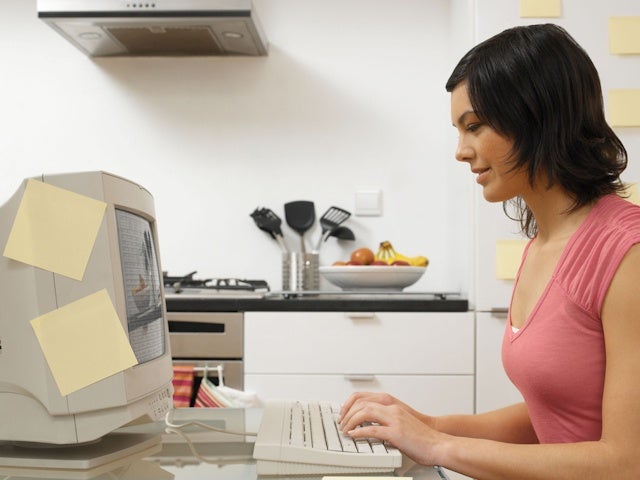 In defense of Yahoo's telecommuting ban
(MoneyWatch) When Yahoo (YHOO) CEO Marisa Mayer revoked her company's telecommuting privileges back in February, it felt to some like a major regression in progressive workplace policies. After decades of slowly earning the right to work from home -- and businesses acknowledging the benefits of such policies -- Yahoo was suddenly reversing course and ordering everyone to come to the office in the name of collaboration. It felt a little hypocritical as well, considering the nursery that Mayer built in her office for her four-month-old baby.
Since the new policy took effect in June, a lot has been written about its effect on corporate culture. And though many employees might not like it, Mayer has a point -- being in the office is probably a good and healthy thing for Yahoo.
Data clearly shows that employees enjoy working from home. Aside from the obvious -- no commute, quiet and familiar surroundings, the ability to take breaks to do personal tasks -- there's a really important reason that workers like working from home. Folks love to make measurable and meaningful progress on their assigned duties. Getting stuff done is really important to most people, and the best way to do that is to strip away the noise, meetings and randomization that comes from being in a busy office.

So it's not surprising that employees are happier when they have the opportunity to work from home at least one or two days per week. Of course, that's not really the important metric. While many telecommuting studies focus on employee satisfaction, the real issue is this: Is a business better off with teleworking employees? The answer is "it depends, but not always."
According to the Harvard Business Review, "Forcing employees into the office could be very important if the success of your company is largely dependent on the frequent exchange of novel ideas between workers."
Telework is a good solution for employees who need to work independently. Studies have sometimes focused on teams like call-center operators, which perform independent, repetitive tasks and which do not need to solicit the help or input of others.
So Yahoo's decision to bring the office together makes a lot of sense from this perspective. As a technology company, its success depends on the kind of creativity that comes from being engaged and collaborating actively. That's hard to do from home.
Photo courtesy of Flickr user Victor1558
Thanks for reading CBS NEWS.
Create your free account or log in
for more features.