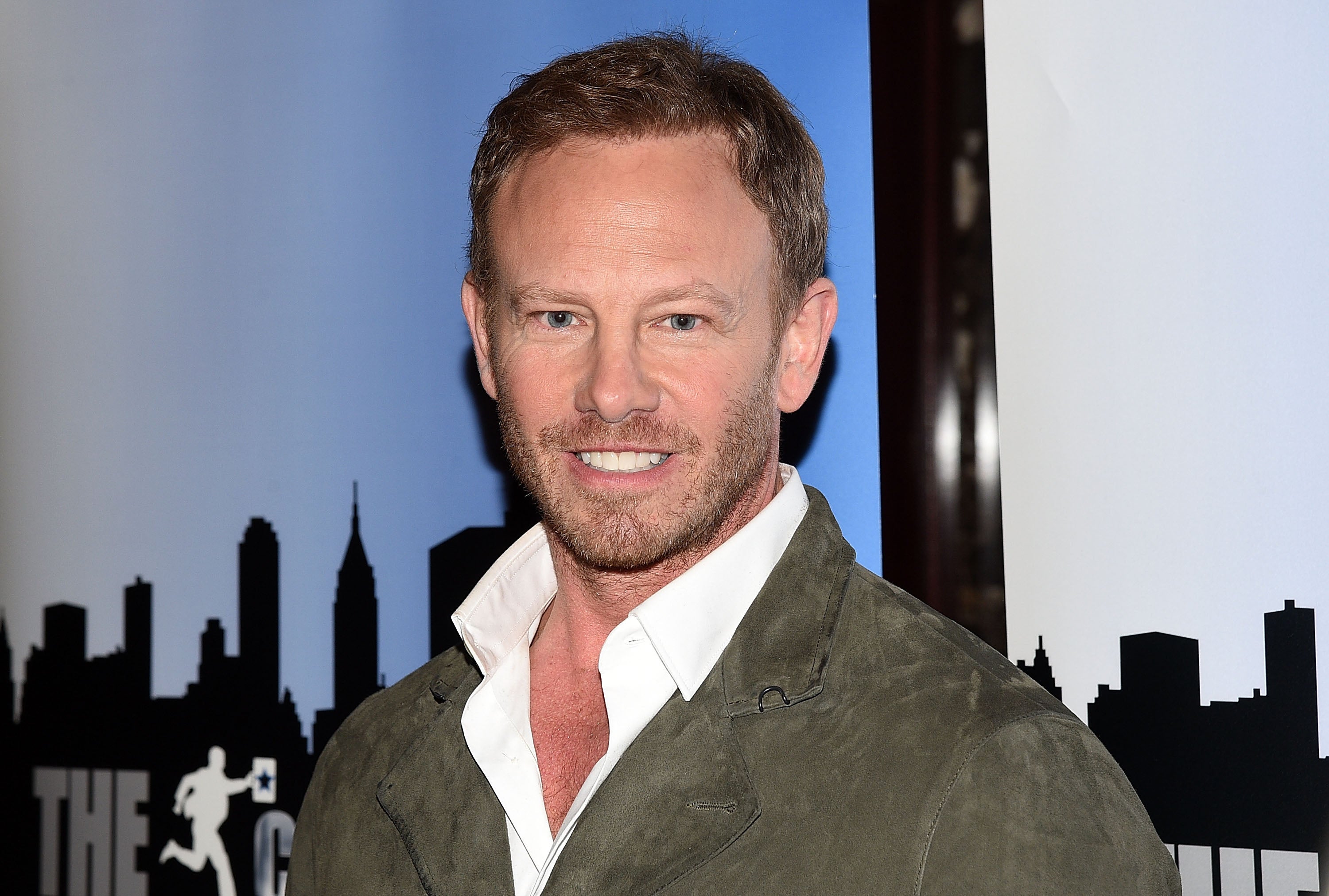 Ian Ziering: "Sharknado 3" reads like a "$200 million blockbuster"
Ian Ziering may have been fired on "The Celebrity Apprentice" earlier this week, but he has another job lined up.
You guessed it: Another "Sharknado."
The former "Beverly Hills, 90210" star is gearing up to shoot the third installment in the popular Syfy series. The first made-for-TV film took place in Los Angeles, the second in New York, and "Sharknado 3" is going to wreak havoc all along the eastern seaboard.
"It's kind of like disaster movie, meets road trip," the franchise star told CBS News.
"This is a campy science-fiction movie done with a very low budget. So therein lies the organic ability to not have the quality content you might expect from a James Cameron movie....This is fun, where everybody is in on the joke -- except the actors," he said laughing. "We all take it very seriously. You have to act very naturally in this imaginary circumstance no matter how crazy it is because if you don't then the audience knows you're in on the joke. And it loses its fun."
Tara Reid will also be back for the "Sharknado 3," and Ziering says a host of actors are already interested in joining for cameos. The second film featured the likes of Kelly Osbourne, Matt Lauer and Judd Hirsch -- and Ziering says fans can expect some more surprises.
The first two editions became huge hits on social media, and Syfy is banking the third one will, too.
"There were over a billion -- a billion! -- tweets for 'Sharknado 2.' They're still coming," said Ziering. "With that kind of presence on social media, it drives the market. So, people want to be attached to something irrespective of the nature of it -- that's so popular."
Ziering has already read the script and says it "reads like a $200 million blockbuster...I thought '2' was ambitious, but '3' -- it knocks it out of the park."
Ziering believes if the writers and producers continue doing what they're doing he imagines more "Sharknados" down the line.
Shooting is expected to begin later this month, with a release date slated for the summer.
Before that, though, Ziering will return to NBC for the finale of "The Celebrity Apprentice" in April -- when a winner is announced.
Although he was eliminated from the show, Ziering says he's grateful for the experience -- though admits that it was hard work.
"I haven't seen the edited versions at all," said Ziering, who's watching each week for the first time with the rest of viewers. "So it's interesting to see what we're seeing compared to what we shot. There's a lot that goes into every one of these episodes. We worked six days a week, quite often with just five hours of sleep a night. And it's grueling. It's like six weeks of sleep deprivation, physical fatigue and mental duress but it's worth it because I was able to earn a tremendous amount of money for EB."
EB stands for Epidermolysis Bullosa, a group of diseases characterized by blister formation after minor trauma to the skin. Because of his time on "Apprentice," Ziering, 50, raised $320,000 for the Epidermolysis Bullosa Medical Research Foundation.
Ziering said he made a lot of great friends from the show, though reminds us he was in it to win from the start; he based a lot of his actions on strategy.
"This was all game play...At some point I had to shift things up and start to get on people's nerves," he said. "Just so I can rattle their cage a little bit and get them off-guard. Any opportunity I could do to expose a person's weakness I would do."
Overall, Ziering said, it was about trying to raise awareness and money for his cause.
Now he's shifting gears a bit to focus on the recent launch of Chainsaw, his new clothing brand inspired by both his lifestyle and involvement in "Sharknado." It's a sportswear and apparel line that features clothing that's easy to wear from working out to going out, he says.
"It's that transition relax-wear," he said. "It's accessible to everyone."
He's also created a signature line where a large part of the proceeds will go to "do good things for other people" -- a move inspired by his role on "The Celebrity Apprentice."
"Success unshared is failure," said Ziering, who wants "to give back."
"What I found out in being on that show is that if you're persistent and you're focused on the goal, you can attain that success that you're looking for. It's just not giving up...and keep moving towards the goal," he said.
Thanks for reading CBS NEWS.
Create your free account or log in
for more features.