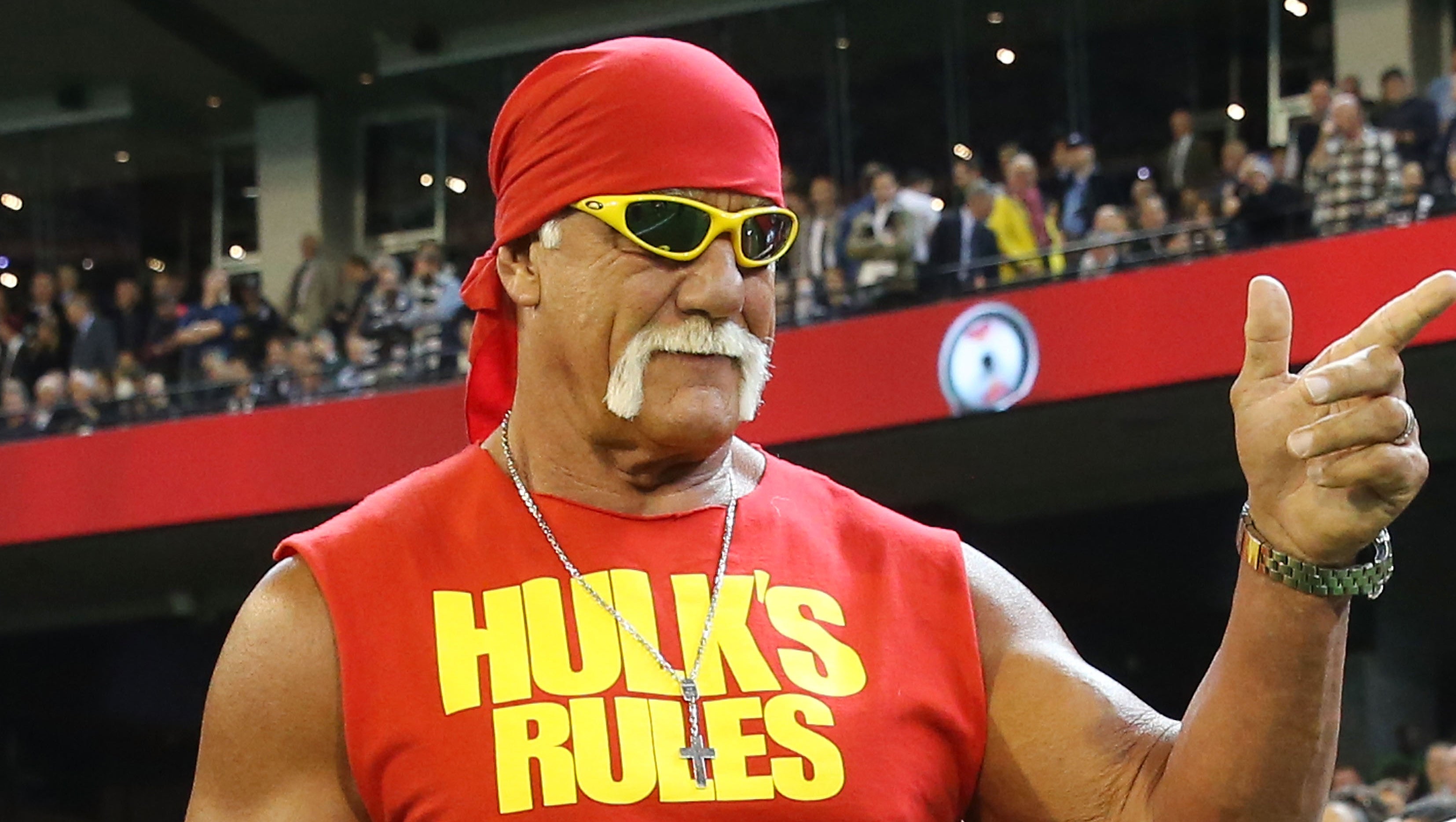 Hulk Hogan: "I want to be Trump's running mate"
Asked by TMZ which 2016 presidential candidate pro wrestler Hulk Hogan want to have in the ring with him, Donald Trump's name came up, albeit not as a wrestling opponent.
"I don't want to be in the ring with any candidates, I want to be Trump's running mate," Hogan said, referring to the businessman leading the Republican field.
The person filming the video tried again, asking "Who would last the longest with you?"
But Hogan's mind was elsewhere.
"Did you hear that?" he said. "Vice President Hogan?"
The wrestler has been in the news in recent weeks. He was fired by the WWE in July following the leak of a rant in which he used the N-word. In an interview with "Good Morning America" this week he apologized and said he was not a racist.
He would have some competition: Former Minnesota governor and onetime professional wrestler Jesse Ventura said he'd like a shot at the VP job too.
"If Donald Trump were to ask me to be his running mate, I would give it very serious consideration because anything to break up the status quo of this country," Ventura told CBS affiliate WCCO in August. "This country needs to be shaken up. It needs to be shaken to its very core, and Donald Trump is doing that."
Trump has not weighed in on a possible Hogan vice presidency, but he did say in July that he would "love" to have former Alaska governor and vice presidential candidate Sarah Palin in his cabinet.
Thanks for reading CBS NEWS.
Create your free account or log in
for more features.