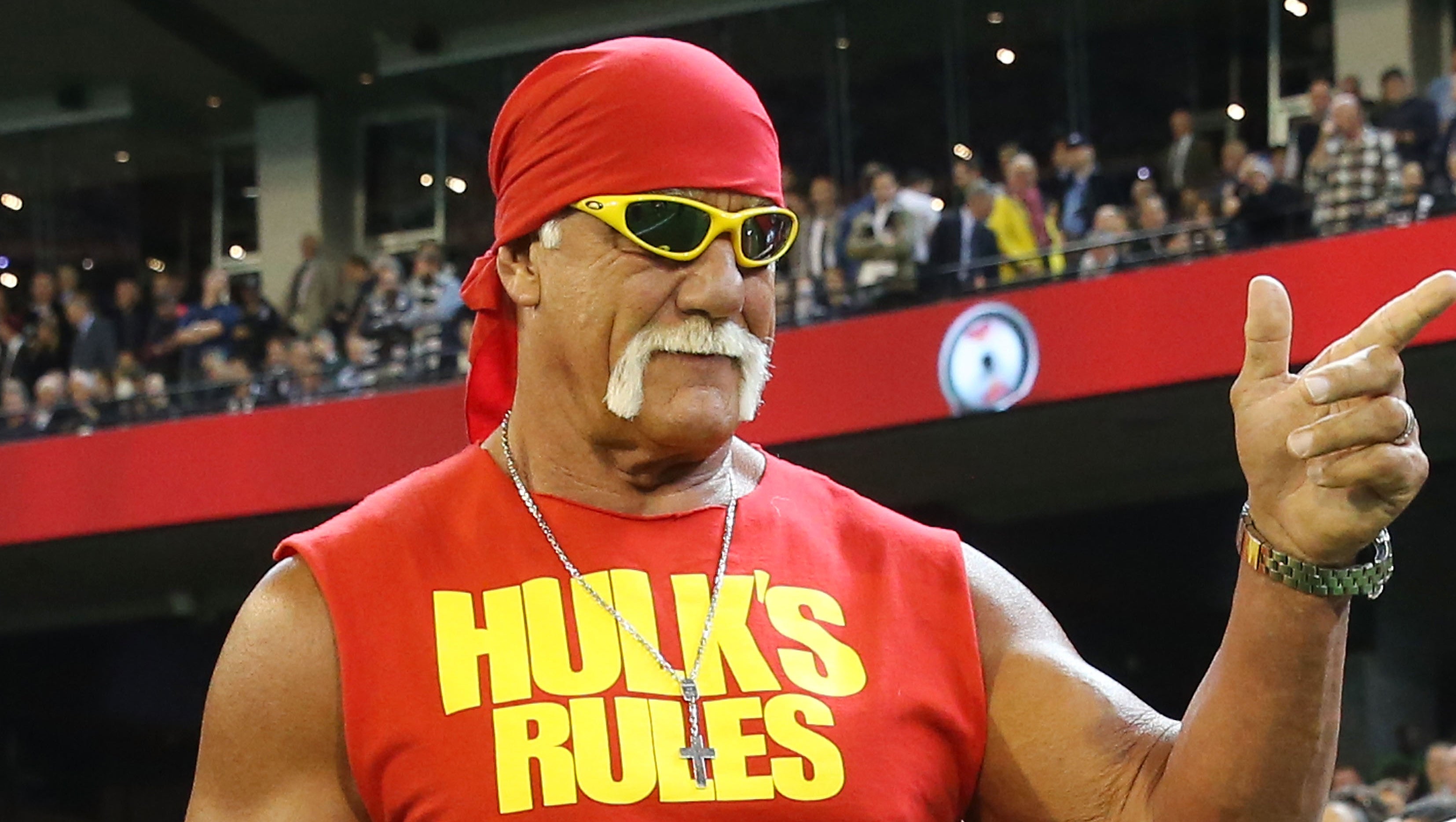 Hulk Hogan breaks silence on racist rant
Hulk Hogan asked for forgiveness and opened up about having suicidal thoughts in an interview that aired Monday on "Good Morning America."
It marked the professional wrestler's first sit-down interview since being fired by the WWE in July following the leak of a rant in which he used the N-word.
"I'm not a racist, but I never should have said what I said. It was wrong. I'm embarrassed by it," he told told ABC News' Amy Robach. Hogan added, "People need to realize that you inherit things from your environment. And where I grew up was south Tampa, Port Tampa, and it was a really rough neighborhood, very low income. And all my friends, we greeted each other saying that word."
Hogan, 62, is caught up in a legal battle with Gawker Media after the website posted parts of a secretly recorded sex tape, believed to have been recorded in the mid-200s. The tape also featured Heather Cole, the ex-wife of Hogan's one-time friend and radio show host Bubba the Love Sponge Clem. In it, Hogan is heard making comments -- using the N-word -- about his daughter Brooke Bollea's then-boyfriend.
He's already apologized in a statement, but now in the new interview, Hogan reveals more about what was going on around the time of that recording, admitting he had suicidal thoughts back then.
"I was at the lowest point of my life to the point where I wanted to kill myself," Hogan said. "I was completely broken and destroyed and said, 'What's the easiest way out of this?' I mean, I was lost."
Hogan also had a message for fans: "Oh my gosh, please forgive me. Please forgive me. I'm a nice guy. I'm not the Hulk Hogan that rips his shirt off -- bang, bang, bang -- and slams giants. I'm Terry Bollea. I'm just a normal man."
The WWE has removed Hogan from its website, including its Hall of Fame section.
"I've worked for the WWE for almost 30 years off and on ... and then all of a sudden, everything I've done my whole career and my whole life was like it never happened," he said.
Thanks for reading CBS NEWS.
Create your free account or log in
for more features.