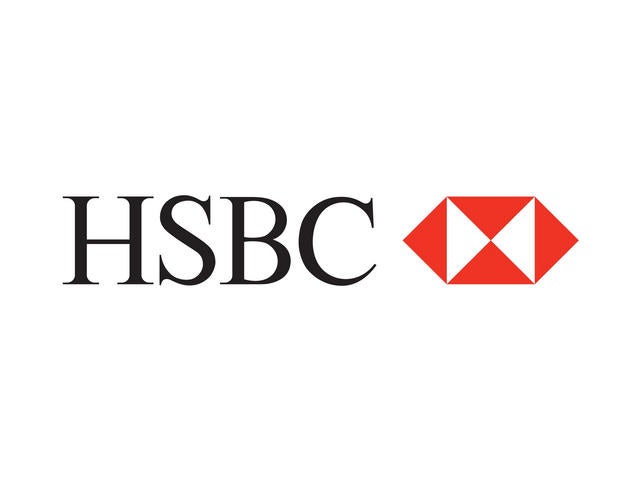 HSBC legal costs rise by $1.1B, shares slump
LONDON HSBC, Europe's biggest bank by market value, has set aside a further $1.15 billion to cover potential U.S. fines for failing to stop money-laundering in its Mexican unit and to compensate its U.K. customers for mis-selling payment protection insurance.
The provisions were announced Monday alongside a 52 percent fall in third-quarter net profit to $2.5 billion compared to $5.2 billion a year earlier.
HSBC shares were down 2.2 percent at 612.5 pence in midmorning trading in London.
The bank raised its total provision arising from the U.S. money-laundering investigation by $800 million to $1.5 billion, though it warned that the cost could be much higher. It also set aside an extra $353 million to compensate U.K. customers, raising the total estimated cost for payment protection insurance to $1.8 billion.
HSBC says it is also likely to face criminal charges in the money laundering case.
"The U.S. authorities have substantial discretion, and prior settlements can provide no assurance as to how the U.S. authorities will proceed in these matters," the bank said.
Earlier this year, HSBC paid a fine of $28 million -- 379 million Mexican pesos -- to Mexican authorities for non-compliance with money laundering controls.
The money-laundering issue stemmed from HSBC's acquisition of Mexican company Grupo Financiero Bital in 2002.
A U.S. Senate investigative committee reported that in 2007 and 2008 HSBC Mexico sent to the United States about $7 billion in cash. The committee report said that amount of cash indicated "illegal drug proceeds."
HSBC Mexico acknowledged that it failed to report 39 suspicious transactions and had been late in reporting 1,729 others.
Despite the bank's legal problems, Chief Executive Stuart Gulliver was upbeat about the company's performance, with underlying earnings -- the bank's own measure of performance -- of $5 billion. That was $2.8 billion higher than last year. Lower impairment charges of $14.6 billion, mainly due to improvements in North America, helped.
Richard Hunter, head of equities at Hargreaves Lansdown Stockbrokers, said the money laundering and insurance issues were reasons for investors "to think carefully about entering a sector fraught with unknowns, whilst management outlook comments remained unconvincing."
However, he said HSBC's performance itself was "robust given the circumstances."
Thanks for reading CBS NEWS.
Create your free account or log in
for more features.