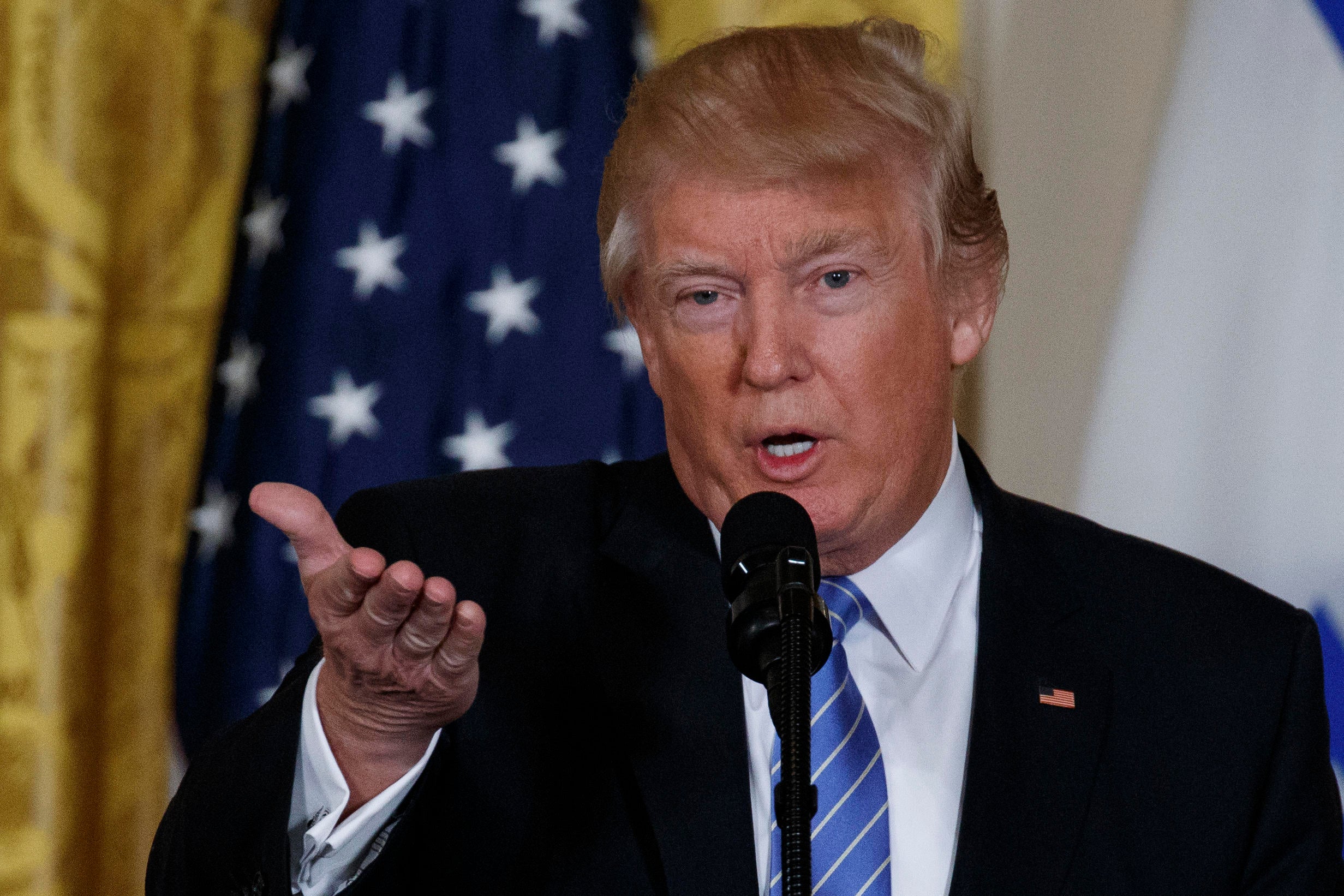 How to watch Trump's address to joint session of Congress
When is Trump's speech to Congress?
→ What: Trump Addresses Joint Session of Congress
→ When: Tuesday, Feb. 28, 9:00 to 10:30 p.m. ET
→ On TV: CBS News, other broadcast/cable news channels
---
CBSN's live coverage begins at 7:00 p.m. ET. CBS News will broadcast live, primetime coverage of the address and the Democratic response from 9:00 p.m. to 10:30 p.m. on CBS, CBSN and all CBS News platforms.
President Trump is set to deliver his first address to a joint session of Congress on Tuesday night and shares his views on the state of the union. Last month, Speaker Paul Ryan formally invited Mr. Trump last month to deliver the address.
Likely topics include his revised travel ban, which he's expected to unveil next week. He almost certainly will talk about repealing and replacing Obamacare, passing a tax reform package and his plans to build a wall along the U.S.-Mexico border.
This address comes as GOP lawmakers face hostile constituents at town halls in their congressional districts around the country.
The president sat down for an interview with Fox News' "Fox and Friends," which aired Tuesday morning, to preview his address. He told them, "All I can do is speak from the heart and say what I want to do," and he said he'd be talking about his plans for health care, the military, and the border, among other things.
It's unclear who the designated survivor will be -- the member of Mr. Trump's cabinet who will sit out the address in case of an attack on the Capitol. Here's a history of the designated survivor.
Sen. Elizabeth Warren, D-Massachusetts, will bring an Iraqi refugee as a guest to the event and House Democratic women are planning to wear white to the address, which they said is the official color of the suffragette movement.
---
Watch Live: Trump Addresses Congress
"CBS Evening News" anchor and managing editor Scott Pelley, "Face the Nation" anchor and CBS News Political Director John Dickerson, "CBS This Morning" co-hosts Gayle King and Norah O'Donnell and "CBS This Morning Saturday" Co-host and CBS News Senior National Correspondent Anthony Mason will anchor the coverage.
On-the-ground reporting will be provided by CBS News Chief White House correspondent Major Garrett, CBS News Congressional Correspondent Nancy Cordes and CBS News Foreign Affairs and White House Correspondent Margaret Brennan.
CBS News Contributor Frank Luntz will conduct a focus group during the coverage.
CBS's 24/7 digital dreaming news network, CBSN, will deliver extensive coverage throughout the day on all digital platforms and CBS This Morning Saturday Co-Host Alex Wagner will report live from Capitol Hill ahead of a special edition of CBSN's nightly politics show "Red and Blue" hosted by CBSN anchor and CBS News Correspondent Elaine Quijano at 8:00 PM, ET. CBSN will stream the Network's coverage beginning at 9:00 PM, ET, with the CBS News team continuing their coverage on CBSN following the President's speech and Democratic Response. Quijano will wrap up the night's coverage with a special edition of "Red and Blue" at 11:00 PM, ET.
CBS Radio News will offer live, anchored coverage of the address to the Joint Session of Congress and the Democratic Response on Tuesday, Feb. 28 at 9:00 PM, ET. CBS Radio News' coverage will be available to the Network's 600 plus affiliates, as well as on a web stream and the CBS Radio News apps for iPhone and Android devices.
The president will preview his address in an interview on Fox News' "Fox & Friends" on Tuesday.
"The Trump address won't be boring because Donald Trump's not boring," Presidential Counselor Kellyanne Conway promised last week in an interview with Fox News.
Thanks for reading CBS NEWS.
Create your free account or log in
for more features.