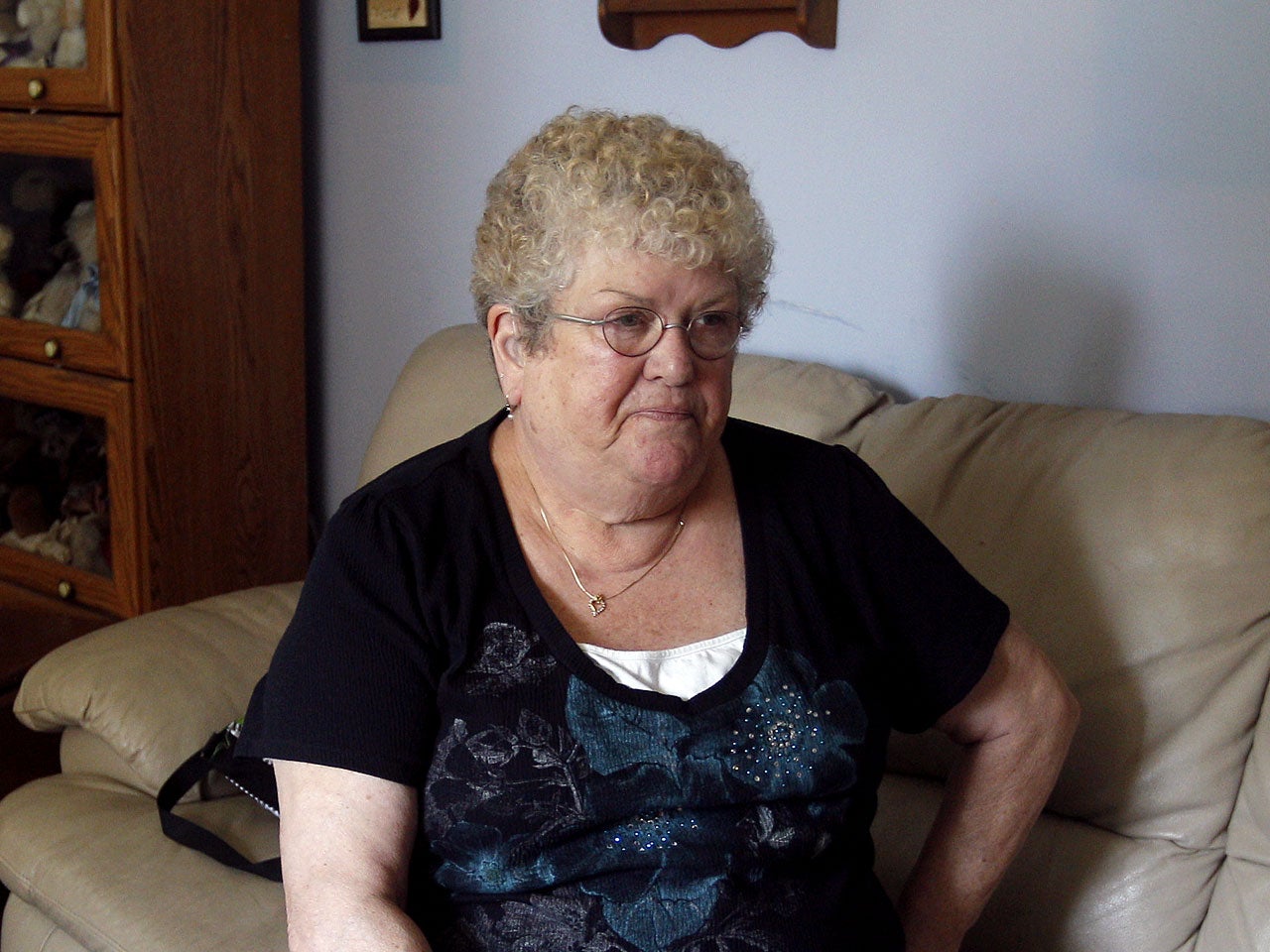 How to spend $500K? Bullied bus monitor eyes options
(CBS News) Karen Klein, the bullied bus monitor who became a viral sensation, is still unsure what to do with the over half million dollars that has been raised in her name. She and her family, however, have a few ideas.
Max Sidorov, a Canadian nutritionist who launched an online fundraiser to give the 68-year-old grandmother a vacation after video caught middle schoolers taunting her to tears, has far surpassed his goal of $5,000. The campaign has hauled in over $550,000 in just two days, providing Klein with enough money to not only travel someplace nice but retire.
"It's just incredible," said Karen's son, Brian. "I haven't really thought about it yet. We're going to wait until the money comes in and my mother's going to get a financial advisor and find out what it would be best to do it with."
It's all very overwhelming for the Rochester, N.Y. woman, who makes a $15,506 salary from her job at Athena Middle School and has never had so much money in her life.
Grandmother, 68, bullied by kids on bus
Video of Karen Klein, elderly school bus monitor, being verbally abused goes viral, sparks charity
Klein told "CBS This Morning" she plans on spending the generous donations on her kids.
"I'm always too good to them," she said. "I should let them be on their own for a change, like my son who lives with me because he doesn't have any other place. (He) doesn't make the money that he could, he should."
Brian, 46, has lived with his mother in the same four-bedroom home he grew up in. He also said he hasn't given much thought to how the money could be used, but "first and foremost" he needs to get a car.
There has also been some talk online from commentators and supporters about donating the money to an anti-bullying cause, and Brian said his mother has floated the idea of charity.
"I think my mother has some donations in mind," Brian said. "My son, in particular, has autism. My niece - one of [my sister] Michelle's children - has Down syndrome. She might be contributing to that as well."
A spokesperson for the fundraising site Indiegogo, Rose Levy, said that all the money is being directly deposited into Klein's bank account. Klein's 40-year-old daughter, Amanda, became an administrator on the page and gave the site her mother's bank information.
Once the campaign closes on July 20, all the money will be dumped directly into Klein's account.
Indiegogo was founded in 2008 and has hosted about 100,000 campaigns, but this fundraiser has already proven to be record-breaking for the site.
"It's actually the highest amount of money a campaign on the site has raised in such a short amount of time," Levy said.
Sidorov set up a "flexible funding" account, meaning Indiegogo gets four percent of whatever is raised if the campaign meets its goal. In this case, the fee could add up to tens of thousands of dollars.
Donations aren't taxed, but a Massachusetts man named has set up a petition on Change.org to ask the White House not to take any money from the fund. Over 7,500 people signed it.
Since the video and fund went viral, Sidorov has faced a lot of skepticism from commentators about how the money would be handled. He insisted he has no role in how the money is spent.
"I want nothing to do with the money," he wrote on the popular sharing site Reddit, where he originally posted links to his Indiegogo page, adding: "ALL THE MONEY WILL GO TO KAREN."
Karen and her family say they are completely in awe of Sidorov, who Brian describes as a "complete stranger," and the outpouring of support they received. The majority of the over $500,000 raised came from thousands of donors contributing less than $20.
The video has not only inspired a tremendous amount of support, but has people calling for the bullying youngsters to face punishment. Karen said she does not want the boys who taunted her to face criminal punishment, and they have since publicly apologized to her.
"I feel really bad about what I did. I wish I had never done those things," wrote one boy, Wesley. Another, Josh, wrote he was "disgusted" by what he saw himself say in the video.
Karen Klein's school bus bullies receive death threats
Karen and her family could use the money, but the Rochester grandmother said the sympathy and care makes her feel better about what happened on that bus.
"Money is money. I can live with it and live without it," Karen told "CBS This Morning." "The e-mails are the best. Facebook messages, and the flowers."
CBS News correspondent Jim Axelrod and associate producer Adriana Diaz contributed to this report.
Thanks for reading CBS NEWS.
Create your free account or log in
for more features.