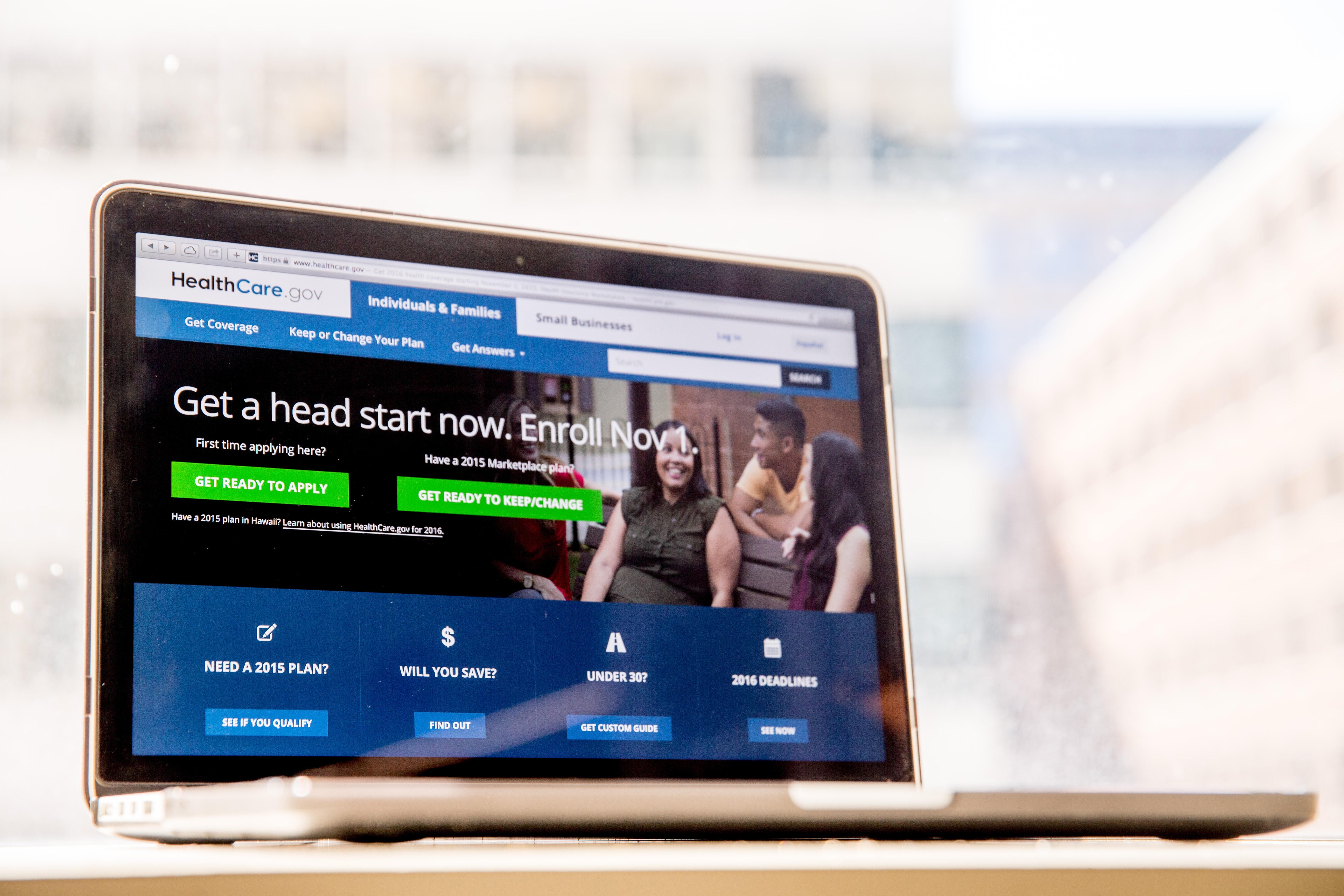 How to sign up for Obamacare before the deadline
NEW YORK -- President Donald Trump and Republicans have vowed to repeal the Affordable Care Act, also known as Obamacare. But Obamacare is still available, and the deadline for enrolling for coverage or changing an existing health care plan -- Jan. 31 -- is fast approaching.
More than 20 million people have gained coverage since the health care law passed in 2010, bringing the nation's uninsured rate to a historic low of around 9 percent. In addition to subsidized private insurance, the law offers an option to expand Medicaid for low-income people.

About half of the U.S. population is covered through employer-based insurance, while another 35 percent receive coverage through Medicaid and Medicare. The rest need to sign up before the deadline -- or risk facing fees for not being covered.
When is the deadline?
The deadline to sign up for 2017 coverage is Tuesday, Jan. 31. After that, enrollment is only allowed under special circumstances, such as a loss of insurance coverage during the year due to losing your job.
Coverage for those who sign up by the Jan. 31 deadline starts on March 1, 2017.
How do you sign up?
There are four ways to apply for coverage.
One option is to apply online by visiting www.healthcare.gov and following instructions from there. You can also start by creating an account at https://www.healthcare.gov/create-account, or by logging in to healthcare.gov at https://www.healthcare.gov/login if you already have an account and are looking renew or change plans.
A second option is to apply by phone by calling the Marketplace Call Center at 1-800-318-2596 (TTY: 1-855-889-4325). The call center is available 24 hours a day every day of the week, except for Memorial Day, July 4th, Labor Day, Thanksgiving Day and Christmas Day.
A third way to apply is with in-person help -- people in your area can assist you in filling out an application and enrolling. For this option, visit https://localhelp.healthcare.gov/#intro and enter your zip code to find out the next steps. If you enter a New York State zip code, for example, the healthcare.gov website will redirect you to the New York State of Health website, where you can find information about speaking with someone locally.
A fourth option is to mail a paper application. Applications can be downloaded here, and instructions are available here.
When you apply for coverage, you will need to provide information such as your income, current health coverage, address and birth date. Healthcare.gov offers a checklist of the information you will need when applying.
Those who need help with applications should visit healthcare.gov or call 1-800-318-2596 (TTY: 1-855-889-4325).
What happens if you don't sign up?
If you haven't yet signed up for insurance, you may soon be getting a note from the taxman -- or may have already gotten one, according to the Associated Press. About 800,000 letters from the IRS to taxpayers went out after Thanksgiving, and another 6.7 million were going out in mid-January, congressional aides said.
The letters had reminders for taxpayers: They could face fines if they don't have health insurance in 2017.
"Most people who don't have qualifying health coverage must either pay a fee or qualify for an 'exemption,'" healthcare.gov says. "Health coverage exemptions are available for a variety of reasons: certain life events, health coverage or financial status, group membership, and more. If you qualify, you don't have to pay the penalty for the months you were uncovered and the exemption applies."
You can visit healthcare.gov to find out if you qualify for an exemption. If you don't quality, you may have to pay fees for any month that you or your spouse, or tax dependents, don't have coverage. Details on fees are available at https://www.healthcare.gov/fees/.
How much will insurance cost?
You can select different levels of coverage with different premiums and deductibles to suit your health care needs and your budget. Options are explained on the healthcare.gov website.
Costs are rising this year. Premiums for middle-of-the-pack plans were expected to increase an average of 25 percent across the 39 states using the Affordable Care Act's federal insurance marketplace for 2017, the Department of Health and Human Services said in October. For those who are due to renew their coverage plans, one way to protect from premium increases could be to shop around and switch plans.
Others may qualify for subsidies. Subsidies are available only for individuals and families who make less than 400 percent of the federal poverty level. For a family of four, that threshold is $97,200, while for an individual the cutoff is $47,520.
How many people are enrolled in Obamacare?
Signups for 2017 skyrocketed after Donald Trump was elected president. More than 100,000 people signed up for coverage under the Affordable Care Act on Nov. 9, which was the day after Election Day and nine days after Open Enrollment for 2017 started on Nov. 1.
Through Dec. 24, some 11.5 million people had signed up nationwide. That amounted to 290,000 more than at the same time during the 2016 enrollment season. The Obama administration's goal was to have 13.8 million enrolled for 2017. It is not yet clear if that goal will be met, the Associated Press reports.
This week, the Trump administration said it was pulling back advertising to promote HealthCare.gov as open enrollment draws to a close.
The Health and Human Services Department said in a statement Thursday that the government has withdrawn about $5 million in ads as part of an effort to cut costs. The statement said HHS has already spent more than $60 million to promote sign-ups this year under former President Barack Obama's health care law.
Former Obama officials immediately accused the new administration of "sabotage."
Some methods of outreach regarding coverage, however, were continuing. On Friday, for example, Healthcare.gov tweeted about the looming enrollment deadline.
Thanks for reading CBS NEWS.
Create your free account or log in
for more features.