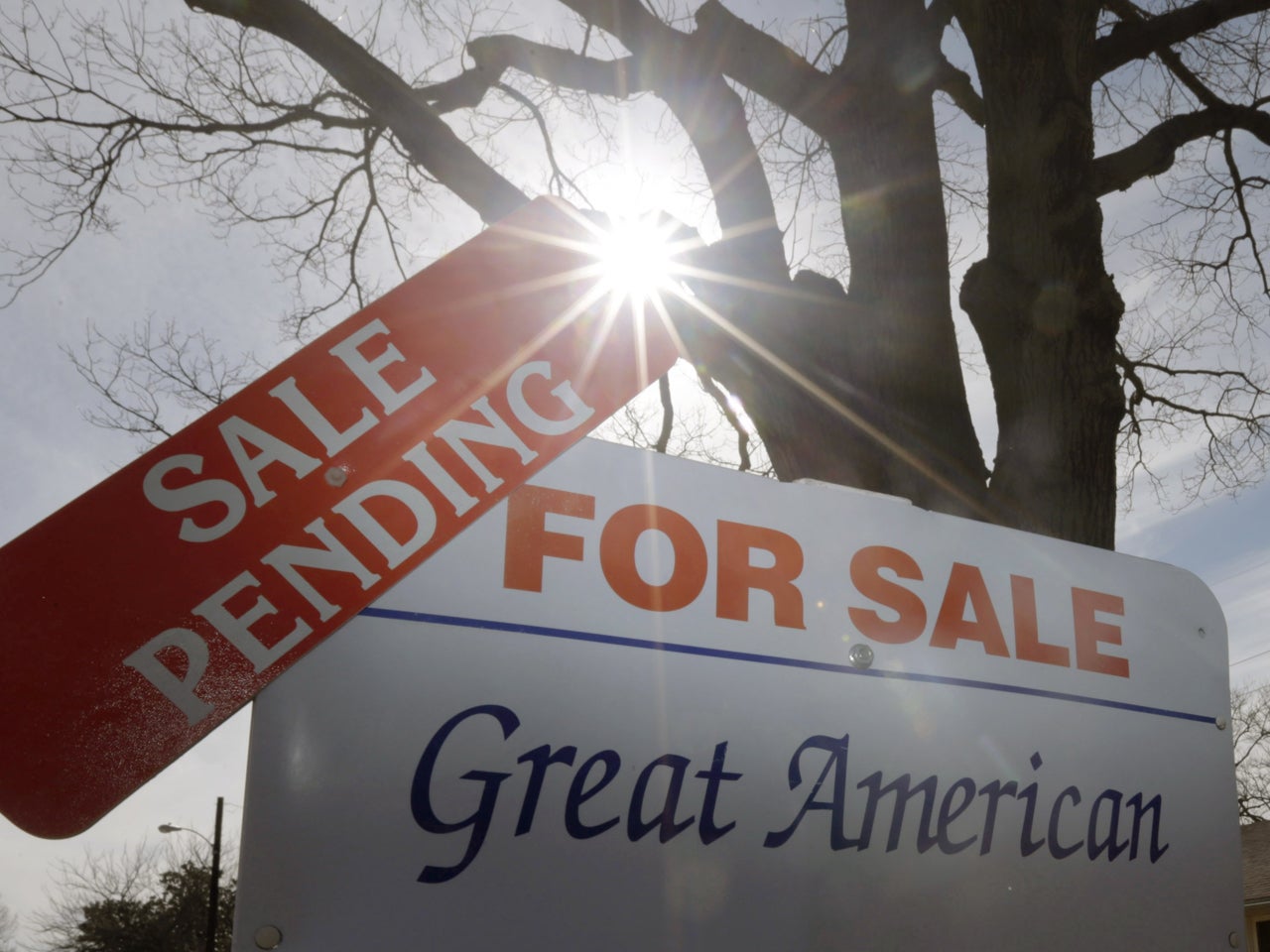 How high will mortgage rates rise in 2013?
(MoneyWatch) Although mortgage rates are famously hard to predict, there is consensus that they are moving in only one direction: up.
"Interest rates will probably fluctuate throughout the year but generally will follow an upward trend line," said Grant Moon, president of VA Loan Captain, a mortgage firm targeted to veterans. "Interest rates as a whole will rise a lot faster than they fall."
At this time last year, interest rates on benchmark 30-year fixed-rate loans were hovering around record lows at 3.5 percent, or even less. They bottomed out at the end of November, when rates hit 3.31 percent, according to the Freddie Mac Primary Mortgage Market Survey. And until recently rates had generally remained well below the 4 percent mark.
But in just the past month rates have jumped to more than 4.5 percent, a mark we haven't surpassed in more than two years. At the end of June, rates jumped nearly 0.5 percent, the largest week-over-week increase in more than a quarter century.
"The degree that interest rates have gone up in such a short period of time is really second to no other time, so I think that has gotten people's attention, but I am really not concerned about it," said Hale Walker, co-founder and senior vice president of residential mortgage lender Michigan Mutual. "I personally would be surprised if we saw interest rates over 4.5 percent by the end of the year."
Rates have been on a bit of a rollercoaster ride, charging up and down from week-to-week or even day-to-day.
"I think volatility will be the norm for the rest of the year," said Josh Moffit, president of Silverton Mortgage Specialists, a direct mortgage lender in Atlanta. "However I don't feel we'll have the large moves we've seen in the past 30 days or so."

He believes that mortgage rates will remain in the low 4 percent to low 5 percent range.
Brian Koss, executive vice president of Mortgage Network, a mortgage banker with branches throughout the eastern U.S., agrees. "The consensus seems to be that we can expect any changes in rates to range between an increase of 0.5 percent and a decrease in .25 percent," he said.
The big jumps in interest rates in recent months have largely been driven by the housing market's strong recovery. That has led the Federal Reserve to talk about scaling back its monthly purchases of Treasury on mortgage bonds sooner than expected. The central bank launched the bond-purchasing program during the worst of the financial crisis in 2008 to help lower long-term interest rates and stimulate economic activity.

The wild card in forecasting mortgage rates? Jobs. Although the labor market has picked up speed this year, averaging roughly 200,000 monthly job gains, the Fed has pledged to maintain its low-interest policy until the economy strengthens and unemployment falls significantly from its current level of 7.6 percent.

Fed Chairman Ben Bernanke reiterated last week that it would not automatically raise the benchmark federal funds rate, the rate for intrabank loans, once the jobless rate fell to 6.5 percent and inflation topped 2.5 percent. Rather, the bank will merely consider these thresholds in exploring whether to push rates up.
"With the job market still being very tough, it will be hard for rates to really jump up into 5 or 6 percent," Moffit said. "In my opinion, the unemployment rate will need to dip below 7 percent for that to happen; and while that is possible, it seems unlikely by year-end."
That means homebuyers still have time to capitalize on low rates. They may not return to historic lows, but they're pretty close.
"We always say, there's nothing to worry about below 8 percent," Walker said.
Thanks for reading CBS NEWS.
Create your free account or log in
for more features.